Vastu For Colors is the ancient science of construction with specific rules to allow positive energy flow within the living space.
It is believed that if these rules are followed, then they help in promoting the comfort, health, and prosperity of the family members. Vastu is applicable at all stages of construction starting from the selection of the plot to the placement of the furniture in the house.
Different rooms of the house have different functions and as per their utility, the Vastu rules vary for every space.
The colors of the walls also play an important role in directing the energy flow. They have a profound impact on our psychology and emotions. Thus, Vastu has certain rules regarding the use of colors in the house as well.

In vastu, colors play an important role in creating a well-balanced and harmonious space. Each color has its own unique energy and vibration, which can either promote or hinder the positive flow of energy in your home or office.
That's why it's important to be deliberate about the colors you use in your décor, and to understand how they can impact the overall energy of your space.
Right Color for Every Direction as per Vastu Shastra
Vastu for home rules tells you how to use wall colors as per the planetary directions to impact the energy flow in a positive way. The five elements of our planet along with the directions make up these rules to help us achieve harmony in day to day life. You should try to apply the wall colors as per the following rules:
North: Green
South: Pink, coral red
East: White
West: Blue
North-East: Tones of green, yellow and blue
North-West: White
South-East: Silver white
South-West: Tones of brown
Vastu Compliant Colors as per Activity
Every room is dedicated to a certain activity like a bedroom for sleeping, living room for leisure, kitchen for cooking, etc. Since colors affect our mood, every room should be applied with proper color for better outcomes and peaceful living. Following list shows what color can be used for every room to enhance your every day's experience:
Color Combination for Bedroom
As per Vastu colors for bedroom, shades of green can be used for a bedroom as it gives a soothing effect and helps the mind to relax. In case, the bedroom is on the south side of the house, shades of pink can also be used.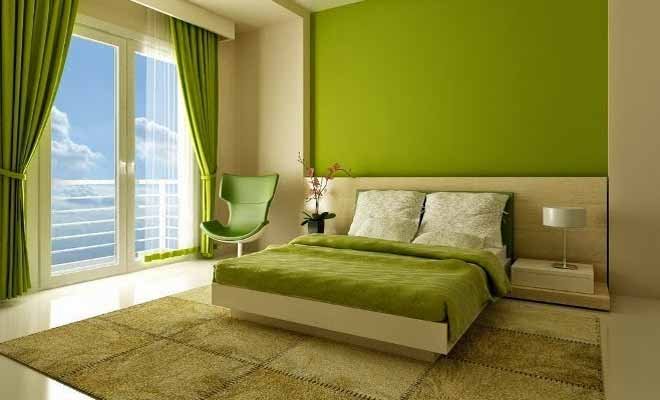 The best colors for a master bedroom are blue, green, and violet.
Blue is a calming color that helps to promote restful sleep.
Green represents growth and fertility.
Violet is a spiritual color that can help to promote peace of mind.
Color Combination for Children's Bedroom
It is unlikely to have a separate study room for the children due to the shrinking space in Vastu.
Therefore, the color of the children's bedroom should help them concentrate on their studies. Green color facilitates focusing the mind and provides a peaceful atmosphere for studies and is good for bedroom vastu.
Guest Bedroom:
The best colors for a guest bedroom are pink, orange, and yellow.
Vastu Compliant Color for Living Room
The living room has maximum activity and the family meets in this room. Tones of blue are ideal in-room meant for activity. Alternatively, yellow and beige can also be used.
According to living room colors as per vastu, you should not use dark colors in your living room. Ideally, living room comes when we enter the house, and the entrant should not see dark color when he/she enters your home.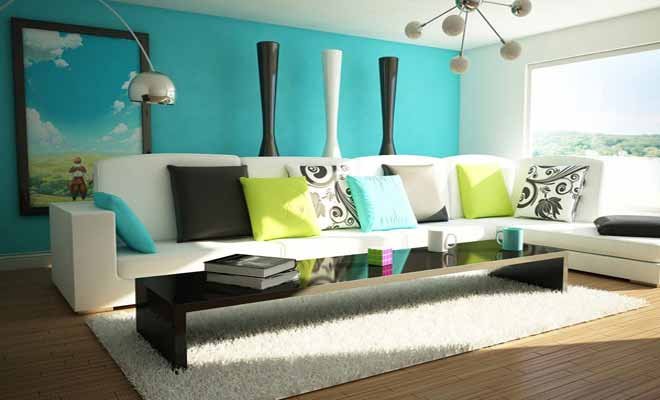 If you are looking for vastu tips for living room then here you go. Where you can find how to make your living room Vastu compliant.
The kitchen relates directly to our health and hygiene. Light shades of red, yellow, or brown should be used here. Vastu Shastra says, Avoid dark colors in the kitchen and try to use green, light green or mehndi color in the kitchen.
The best colors for the kitchen are green, yellow, and orange. Green represents growth and fertility.
The judicious use of colors on the walls of the house helps in harmonious living. To make your entire kitchen as per vastu follow these vastu tips.
Vastu-friendly Staircase Color
According to the staircase vastu, having a light-colored staircase in your home is ideal. When coloring staircases, avoid using red, black, or any dark colors.
Instead, opt for white as it is considered the best color for NW of the house according to vastu shastra.
Garage Color as Per Vastu:
Transparent, shaded, or semi-transparent colors in light hues are ideal for automobile parking or garages inside your home.
Consider Reading:
Vastu-friendly Colors:
Red Colour
Red is a daring color that often signifies lust, passion, materialism, bravery, power, drama and emotions. Its nature encourages action and vibrancy.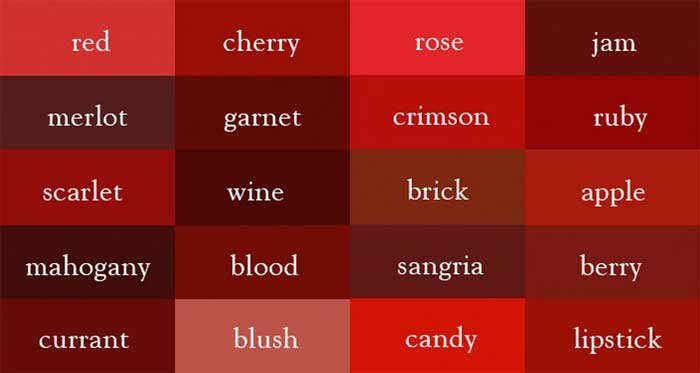 If you want to add warmth and energy to a room then consider using various shades of red; especially in the living room as it will make the space feel more lively.
Blue Colour
This color hues include blue, which symbolizes sky and water. In big areas of your house or workplace, you may use blue colors freely.
Office rooms should avoid utilizing too much blue in the decorating scheme. Make careful to choose light blues when coloring your home's walls.
When it comes to choosing a hue for your office space or business venture, try to avoid using too many colors from the same family. Avoid using a lot of blue in an industrial environment such as a shop or factory.
Green Colour
Green signifies growth, nature, relaxation, healing, fertility, wealth, prosperity, positive energy, rebirth, and re-creation. Green is a sign of health because it represents regeneration. Because it indicates healing, you'll notice more green in hospitals.
Consider reading green two colour combination for bedroom walls here.
Green has another important attribute in that it helps to relax the mood and soothe emotions. As a result, individuals or couples with temperamental issues might benefit from using more green coloration.
White Colour
The color white is often seen as a representation of purity, cleanliness, and innocence. It can also signify luxury and simplicity. Make sure to leave the ceiling unpainted or in another color entirely.
In decorating, white can create a feeling of more space in a room. White furniture against white walls can create a stark contrast that is both stylish and modern.
Also have a look at two colour combination for living room here.
In feng shui, white is believed to bring positive energy and balance to a space. For example, white can be used to promote feelings of peace and calm.
Yellow Colour
The solar plexus chakra is represented by yellow in the human body which means that people with behavioral issues can benefit from using more yellow in their lives. This chakra can become imbalanced when we experience anxiety or stress.
When the solar plexus chakra is balanced, we feel confident and in control of our lives. We can make decisions easily and stand up for ourselves. We feel good about who we are and can express our individuality.
Have a look at trendy two colour combination for bedroom walls here.
If you are looking to balance your solar plexus chakra, you can do so by eating yellow foods, wearing yellow clothes, or using yellow gemstones. You can also try solar plexus chakra meditation or yoga poses that target this area of the body.
Orange Colour
It's a hue that can be utilized by individuals who are depressed with life. Young people who are prepared to put in hard work to achieve their objectives should utilize more orange in their wardrobe.
However, avoid using too much orange.  If overdone, it can give off the wrong message.
View perfect orange two colour combination for bedroom walls here which are vastu friendly too.
For those who love the color orange, it is said to bring good luck. If you are looking for a new job, consider wearing something with this hue. It is also said to be helpful inattracting new love into your life. 
Violet Colour
Violet is often seen as a spiritual color, and it can also represent contentment, satisfaction, memory, concentration, peace of mind and decisiveness.
If you're someone who struggles with making decisions confidentially, try incorporating more violet into your life – it just might help you think more clearly and make better choices overall.
Have a look at perfect wall colour combination for hall here.
People who believe they are dissatisfied with their lives can benefit from using the color violet. Try not to use too much violet in your workplace or business space since it will make you feel content with what you have and the desire to earn more money will be absent.
It's a fantastic hue for a child's bedroom, prayer room, study area, and rooms used by people who require constant mental concentration.
Conclusion
While there are many colors that can be used in different areas of the home, these are some of the best colors to use according to vastu shastra.
However, if you're looking to create an energetic and positive space in your kitchen, then orange would be a better option.