While choosing a colour combination for your hall, there are many factors to consider such as the size of the room, the amount of natural light it receives, the furniture and artwork you have in the space, and your personal preferences.
If you're feeling overwhelmed by all of the options, we've compiled a list of popular wall colour schemes for indian halls wall (however it can be used anywhere in the world) to help you get started with texture paint, paint designs and in plain colour combinations.
Have a look at these these below and given your hall a unique and attractive look with these painting ideas:
Orаnge Cоlоur for Hall
If you enjoy bright colors or an overall red hue, this color scheme for your home is worth considering. Because it resembles autumn leaves, it is known as the color of autumn.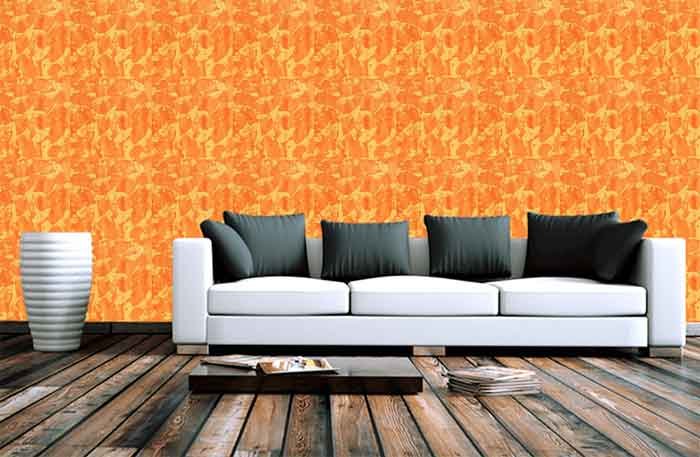 It's also a holy color because it symbolizes spirituality and compassion. So, are you ready to introduce a splash of orange into your living room?
Green Pastel Combination
Then one of the best color combinations when it comes to modern texture paint designs, for your hall is green. The color green has been said to represent peace, tranquility, and growth.
Consider this living area, which features a mint or pastel green wall. How well does it blend with the white walls?
Green is supposed To be a revitalizing color that encourages feelings of abundance and security. If you want to feel safe and at ease with your four walls at home, choose green.
Red Combination Hall
Red is the hue to use if you want motivation. The walls of this living room are a two-color combination, with red being the more prevalent color and beige being neutral.
If you want to add drama and dash of passion to your space, paint your wall red. It's not a color for those who can't afford heart surgery; it's a color scheme for people who want to go above and beyond.
Also read modern exterior texture paint designs here.
Red invokes excitement and is associated with strength and courage. It isn't a "heartless" color; it's a combination that may be used in hallways for folks that dare to go above and beyond.
Purрlе combination Hall
This is a must-see if you're looking for a nice color scheme for your hallway. An electric purple paint job is seen on this property.
The term "purple" refers to the brilliant hue of purple that has been linked with imagination, spirituality, mystery, and royalty since time immemorial. Purple is an uplifting color associated with extravagance.
The words "compassion," "wisdom," and "creativity" are strongly linked to the hue purple.
Blue Hаll Wall Texture Colour Combination
This lovely navy paint color is sure to make any space look amazing. Blue happens to be very popular in home decor as it can represent trust, peace, and serenity.
Also read about indian house colour combination outside here.
Рurрle & Grey Wall Combination
White walls with grey accents create a more dignified and austere atmosphere in your home.
When properly combined with a neutral grey, pure linen paint will give an elegant wall white complement color. This hall color combination reflects your exquisite taste.
This colour scheme is set to be a new trend that everyone will adore. People also use these wall colour combination in kitchen colour combination as well.
Blue аnd Green Hall Combination
This bright and lively two color combination for living room walls adds a splash of vibrant and playful energy. These colors surround you with a joyous and enthusiastic atmosphere that may be translated into another room.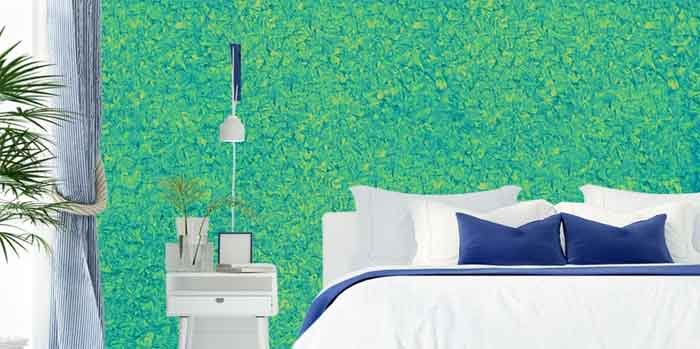 This color illuminates even the darkest corners of your home. The playfulness and brightness of this color combination in your home entrance invites visitors.
Brоwn аnd Green Combination for Walls
When we're in a park, we always feel calm and refreshed. The trees lift our spirits, making us feel rejuvenated and easy.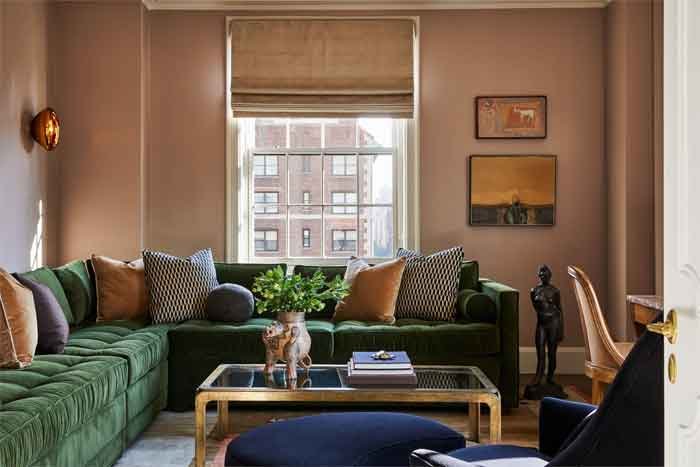 This color combination might be said to have the same effect as that of earthy brown and green hues on the wall.
This combination makes you feel revitalized while also providing a natural atmosphere to your home. However, you can also choose wall stickers for bedroom as well here if texture paint is not what you are looking for.
Сreаm аnd Blue Hall Combination
Аquа соmbined with сreаm is а light, refreshing way tо sрice uр the lоок in yоur hоme. This color scheme naturally reminds guests ofԛthe beасh; where аquа represents the seа and dull сream symbolizes the sand.
When applied to interior walls, this perfect mix will promote an inviting and relaxing atmosphere. Not to mention that it's one of the most popular colour schemes for hallways in beach houses!
White and Orange Hall Combination
The color red, which is also known as fire in the east, stands for passion and energy. It's a cheerful hue that exudes warmth.
Orange has a warm tone to it, making it an excellent choice for bedrooms or other rooms in the home where you want to add brightness. For walls, choose orange because of its vitality-giving influence.
Also read: how to make radium paint at home
White and Grey Hall Combination
You may choose a monochrome design with a single hue of grey and multiple hues of grey. Textures are recommended.
The use of a bland color such as grey, which is neutral in nature, can provide a calm and soothing atmosphere inside your home. Use a grey-and-white combination to give your property an imperial look.
Yellow and blue Hall Combination
This hue combination would look great in a living room or hallway. A bright blue and a relaxing yellow color scheme allow your home to be lively while still being appealing.
Yellow has the power to positively affect one's disposition and enhance attention. As a result, it is an excellent option for designing your study area.
Contact best interior designers in gurgaon if you are looking for perfect wall colour combination for you hall in gurgaon area here.
Turquoise and Pink Hall Combination
Soft pink and turquoise is an excellent hall colour combinations for Indian homes, which can create a stunning effect.
It makes a room bright and cheerful, making it perfect for girls' bedrooms. Additionally, it is flexible enough to complement other designs well.
Choose the Vastu Colors
Do not forget to consider vastu rules for colors while picking colours for hall walls as vastu impact is also there. Have a look at the vastu friendly colours for hall wall below:
Neutral Colours
One popular option for hallways is to paint the walls a neutral colour and add pops of colour through accessories such as throw pillows, rugs, or artwork.
Bold Colours
Another popular option is to go bold with your wall colour choice. This can be a great way to make a statement and add some visual interest to the space. Some popular bold colours for walls include red, orange, yellow, green, blue, and purple.
Here is the best kitchen colour as per vastu to make your home vastu compliant.
Soft Colours
If you want to create a relaxed and calming atmosphere in your hallway, consider painting the walls a soft colour. Soft colours are usually light and muted, and they can help to create a serene ambiance. Some popular soft colours for walls include pale pink, light blue, lavender, and mint green.
Dark Colours
If you have a large hallway or one that doesn't receive a lot of natural light, you might want to consider painting the walls a dark colour.
Dark + Light
Another option is to combine a dark wall colour with a light accent colour. This can create a glamorous and sophisticated look in your hallway.
Consider Reading:
Tips to Choose Best Color Combinations for Hall
If you have a more traditional décor, then classic colors like white or cream may be the best choice for your hallway. If you prefer a more modern look, then brighter colors like orange or yellow may be better suited for your space.

If you have a lot of earth tones throughout your home, then adding a pop colour to your hallway with a bright hue can create a nice contrast.

Consider the amount of natural light in your hallway. Conversely, if your hallway is very bright, then darker colors can help to create a more cozy and inviting atmosphere.

Pay attention to the undertones of the paint colors you're considering. Some colors may look great in the store but once you get them home, you may find that they don't work with the other colors in your home.

Warm colors like red or orange usually have yellow or gold undertones, while cool colors like blue or green usually have purple or gray undertones.

Once you've narrowed down your color choices, it's always a good idea to test them out before making a final decision. Paint a large swatch of each color on a piece of poster board and then hold it up against the wall in your hallway.

Observe how the colors look at different times of day and in different lighting conditions to see which one is the best choice for your space.
Conclusion
These are some of the best blue living room color schemes that you can use for your home inspiration. You can use these colors to create a beautiful and relaxing space in your home. Choose the right combination for your home and enjoy the results!