Making your bathroom and toilet vastu complaint: The concept of Vastu is now practiced worldwide because of the proven results.
Not just one or two, it has got several unparalleled benefits. As per the Vastu expert if the bathroom and toilets are not Vastu compliant or not as per Vastu Shastra it can create health and financial problems.
Every room should equally abide by its rule. Especially when we talk about bathrooms, it should not be ignored at all. Some of the essential rules that you must comply with are mentioned below to make your bathroom vastu compliant.
What should be the facing of a toilet seat, its location, height from the ground, bathroom facing, and position all these play a vital role to make your Toilet and Bathroom Vastu compliant.
Vastu for Bathroom and Toiletry
The living room and hall are the locations where your visitors observe, so they should be presentable. Homeowners, on the other hand, must give equal importance to every area because each space may be molded to generate positive energy. Bathrooms and toilets are commonly among the most neglected rooms.
According to Vastu Shastra rules, if a toilet or bathroom is not placed in the proper direction, it may become an object of bad energy. It's unwise to leave a well-traveled place unattended.
As a result, one should think about the correct bathroom and toilet direction when building a home. Construction of the bathroom in the middle of your house is not advised. To promote good energies, you must be aware of the Vastu requirements for bathrooms.
The lack of Vastu-compliance in a bathroom/toilet can cause money difficulties, loss of wealth, or even health problems for family members, tension, and even little ailments.
Why Should You Follow Vastu Directions For Bathrooms?
The majority of Indian property owners want Vastu-compliant houses since they believe they will provide positive energy to the home if all the vastu for home rules are followed properly. Even those that are not strict followers of Vastabhumi agree that a Vastu-compliant and doshas-free house would be easier to sell in the secondary market.
Vastu Shastra has standards for every room in your house, including the placement of rooms and color schemes that are acceptable. We look at how to make your bathroom Vastu compliant and provide you with the optimal bathroom and toilet direction based on Vastu rules in this blog.
Also consider reading kitchen vastu rules to make your kitchen vastu friendly.
Bathroom Location as per Vastu:
As per Vastu Shastra for bathroom, The North, The West, and The North West sides are good for bathroom located in the building. It is highly recommended that the bathroom should not be in The South, South-East, and South-West direction as it can cause health effects on family members, especially in females.
The bathroom also should not be in the middle of the building. When drains come under consideration, it should be towards the North-East direction.
| Vastu Placements in Bathroom | Vastu Direction |
| --- | --- |
| Electronics Items in Bathroom | Southeast direction |
| Taps and Showers in bathroom | Northern direction |
| Bath Tub direction in bathroom | West Side direction |
| Washbasin Placement position | Northeast direction |
| Drainage Pipe location in bathroom | Northeast direction |
| Windows location in bathroom | North & East direction |
| Laundry bag placement | West direction |
| Mirror location in bathroom should be | East direction |
What is the

Right Direction

for the Bathroom as per Vastu?
Your bathroom should always be facing the east direction or constructed on the northeast side. Seating should be in the west or northwest direction. Besides these necessary arrangements, the other placements that are important to consider are as follows:
Electrical items like geysers should be placed in the Southeast corner.
On the other side, the taps and showers should be fixed on the northern side.
The ideal position of your bathtub should be towards the west.
For washbasin placement, the northeast is the perfect spot.
Your pipes fixtures for the drained water should be placed in the North-East direction.
South East and North West directions are also suitable for keeping your washing machines.
Your closet should be placed on the southwest side of your bathroom. You should also consider reading about vastu direction for wardrobe here.
Always construct the windows and ventilators in the north and east directions.
While choosing colors for your bathroom, look out for vibrant shades.
The laundry bag should be placed in the West direction.
Your East wall should be reserved for the mirror.
Be mindful while building the slope in the bathroom. It should be either in the North or East direction. By doing so, water gets drained in the Northeast direction that's advisable as per the Vastu.
Consider reading sleeping direction as per vastu also as this is also important.
Vastu for Toilet or Commode:
Ideally while constructing or placing toilet/commode in the bathroom you must note that the person sitting on it should face neither The East nor The West direction (in the direction of the Sun).
If possible you should place the toilet in such a way that it faces the South direction. As far as the location of the toilet or commode is concerned, it should not be in the middle of the bathroom.
Today, due to the increasing popularity of combined bath and toilet people are also concerned about Vastu for combined bathroom and toilet. If this is the scenario you should keep the combined bath and toilet in a north-west direction. You should avoid the north-east side.
Toilet Direction As Per Vastu
Because of Vastu, your bathroom and toilet must be in the north part of your home. According to Vastu Shatra, the toilet should be erected one to two feet higher than ground level.
Read about east facing house vastu plan while constructing an east-facing plot.
Vastu Direction For Toilet Seat
It will promote the general health of your family. When sitting on a toilet seat, one must face south or north by Vastu energy flow. Make sure to include a window in your selection of toilet placement according to Vastu so that energy may be properly directed.
Vastu For Bathtub
The shape of the bathtub should be round or square, according to Vastu. White bathroom rugs may be used in conjunction with the bathtub. Avoid using dark colors like black or red in your decorating scheme.
Placing bathtub cushions on the south side of the jacuzzi is recommended. If you want to create a spa-like atmosphere with fragrant candles, place them in the northeast region of your bathroom. 
The Colors that are Vastu Good for Bathrooms
If you're looking for your bathroom's design, pick a light-toned color palette. Avoiding black, dark blue, or even red is advised. Other suitable hues for your bathroom include brown and white. Many individuals like to use dark tiles or paint in their bathrooms, but Vastu doesn't approve of it.
Here is the complete guide on vastu for colors here.
Lighter colors can also help you catch dirt and keep track of such regions, while earthy hues are excellent for maintaining space as one of your family's calm zones. Furthermore, dark colors work well to keep the area around you peaceful.
Vastu for Paints or Color and Tiles:
You must prefer light color whether applying paint or using tiles. Light colors like white, sky blue, light green, and other light shade colors are preferable for bathroom walls and tiles. Avoid using all black, red, brown or other dark colors on walls or in tiles.
Vastu for Connected Bathrooms and Separate Bathrooms
According to Vastu Shastra, toilets and bathrooms should not be connected. However, because of a lack of space, most urban residences are unable to provide such a service. As a result, attached bathrooms are quite popular and widespread.
To make bedroom attached bathrooms vastu friendly follow bedroom vastu rules as well to make it vastu compliant.
The attached toilets should be placed in the northwest corner of the room. Remember to follow Vastu guidelines for toilet seat design and placement while keeping the recommended Vastu direction in mind.
Furthermore, make sure that when creating an attached bathroom in a modern home that the bathroom and toilet space are higher than the ground level of the main room.
Vastu for Geyser:
As geyser is associated with hearing and other electric devices associated with heat should be kept at South-East direction as it is the corner for "Agneya". For safety purposes, you should also avoid installing geyser at the top of the commode.
You may also like to read vastu tips for overhead water tanks
Vastu for Sink or Wash Basin, Taps:
As per the Vastu for bathroom and toiletry, Sink or wash Basin should be kept in North East, East, or North Direction and the same direction should be used for installing shower and taps whereas for bathtubs east, west or north-east direction is known as good according to Vastu.
One main thing which you consider in mind is the drainage. Water should leave the bathroom in North East or from East direction. Always avoid giving exit to water in South West or southeast directions. Apart from this, the floor's slope in the bathroom should be in the North direction.
The exhaust fan is very important to install in a bathroom for ventilation hence it must be there and should be on the North or East wall.
Consider 4 cardinal directions while applying Vastu rules in your home.
Vastu for Bathroom Windows & Doors:
Sunbathing after water bathing is considered good as per Vastu Shastra hence you should have windows in the north or east side of the bathroom.
North or East direction is considered best for bathroom shower door. The avoidable direction is South-West. You can keep the door width of the bathroom door a bit smaller than other doors.
A small window should be there in the bathroom which should open in the shaft. Prefer directions for this window are East, West or North. Avoid south direction as it can place adverse effects on member's health.
Also read: Vastu for Doors and Windows of complete home
Vastu Remedies For Toilets/Bathrooms in Northeast Direction
Place a northeast yantra on the house's northern side. To dispel negative energy flows caused by a toilet in the north side, burn camphor or aromatic candles inside it.
The toilet doors should be kept shut at all times. Indoor plants such as money plants (reference: money plant vastu) or spider plants (reference: spider plant vastu benefits) can absorb bad energy. Every week, change the salt. Finally, keep the toilet in the northeast tidy and clean at all times.

Toilets in the north-east may have harmful side effects in terms of health concerns. According to bathroom Vastu rules, bathrooms built towards the north, south-west, or west of the north are good locations for bathroom design.
Vastu Remedies For Toilet/Bathroom in South Direction
The toilet should be placed in the southeast, according to Vastu Shastra norms. As per Vastu Shastra rules, this may result in a loss of reputation. One of the methods for correcting this Vastu fault is to relocate the toilet, as prescribed by Vastu, between south and southwest angles.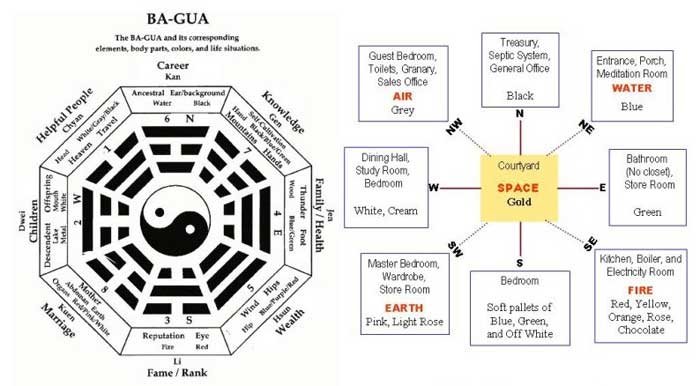 Read about vastu for trees and plants here to attract positive energies.
You must choose the correct color scheme for the bathroom and toilet region, taking Vastu into account. If the zone is large, stick to neutral tones.
Toilet Vastu Remedies in South West Direction
If the toilet is in the south-west corner, Vastu remedies may be used:
Place a Vastu pyramid on the south-west toilet wall's exterior.
Make sure that no metal attachments are visible on the toilet in the south-west quadrant.
On the exterior of your bathroom, place three or nine lead helices. You may also use three wooden pyramid dividers to separate the outside of the bathroom entrance frame from the rest of the room.
In this direction, the following colors are suggested for the toilet and bathroom: yellow and beige are light hues.
You can also consider these POP designs for your home as well.
Toilet Vastu Remedies in the East
This style of design may cause issues for your family, particularly the eldest child. If you can't avoid it, place bamboo on the top of such a location to help minimize its negative effects.
It is usually advised against building a toilet in the east. However, Vastu solutions may be used to alter your color scheme if you have a bathroom and toilet in the east. Brown and green are excellent colors for this space since they are light earthy tones.
Effect of Vastu on Bathroom Placements:
The area in your residence that has a profound impact on your overall wellbeing is the bathroom and toilet. As per vastu for the entire house if it is not vastu friendly you can face health and money problems. The reason why it's useful to adhere to the Vastu guideline are as follow:-
Staying Healthy
One of the prime objectives of Vastu is to help to protect your health against any sort of vulnerabilities. By sticking to its rule, you can undoubtedly assure yourself to stay healthy with tried and tested results.
Inviting Peace
Who doesn't want peace? By following simple Vastu steps, you can ensure to create a peaceful environment at your home or any other property. Often areas in the property like bathrooms are neglected as they are not instantly visible.
On the contrary, these are the quadrants that are most important from the Vastu perspective. More cleanliness and decluttering in this region can invite better prosperity.
Also read about vastu tips for living room here.
Maintaining Harmony
Striking the chords of harmony may sound more natural than done. At times you may have to put lots of effort into your family or otherwise, but it may be a wild goose chase. Interpersonal relations conflicts can be due to many reasons; some of them may be unknown. Few factors behind the same could be the reincarnation cycle or any other unknown reasons.
Become Progressive
There is no shortcut to success, but there are better and smarter ways of making it fast. One such method is by adopting Vastu rules in the construction of your bathroom. It may sound a little daunting while implementing, but once you initiate, it will be not less than a cakewalk.
Consider reading about vastu for dining room to make it Vastu compliant.
Avoiding Obstacles
The planet has its own role in your destiny. They can either act as a catalyst or may act like a roller coaster. To make the planet work in your favor, Vastu can help effectively. Your house construction is not complete without a bathroom.
In fact, at times, the first thing in the blueprint of your accommodation that you may plan in the bathroom. Always ensure that it's shaping up as advised by Vastu Shastra.
Have a look at useful vastu tips for happy married life here.
What Steps you Must Take to Mitigate Vastu Negative Impact on Bathroom Construction?
Always shut the bathroom doors after use
Shutting down your bathroom door after using not only reflects your etiquette but has other benefits as well. Most importantly, it can help you in mitigating any Vastu faults in the construction of the bathroom.
So make it a habit of shutting down your washroom doors not only because of courtesy but to make your Vastu perfect as well.
If you are looking for main door house entrance vastu guidlines, here you to.
Kip the lid on the bathroom seats
Another proven technique of managing the Vastu gap is by keeping the lid on the bathroom seats. This may be a tedious task to practice all the time, however worth it as it can prove out to be beneficial in the long run.
Keep your bathroom decluttered
To make it simple, schedule a day when you can carry this task. You anyways cannot avoid this activity for many other reasons as well. Such arduous action will not only assist you in maintaining cleanliness but are very useful in eradicating the Vastu defects.
Ensure your bathroom is free from any pesticides
Pesticides usually find it convenient to make their home in your bathroom. The most apparent reason for the same is the more probability of germs in this portion. If your washroom has a Vastu fault, then it can even affect you adversely.
The remedy for the same is keeping pest control on a regular basis. On the surface level, it will keep you healthy. The long term impact of doing it will be much more productive for all the positive reasons.
Never keep any unwanted items in the bathroom
At times your bathroom becomes a storehouse for so many things that you may not require.
Some of them could be brushes, soaps for washing clothes. The poor quality paintings and pictures that probably someone gifted you may also occupy space in your washroom.
Some of them may have a positive impact, but most of them are useless. If you need a better clarity of what to keep and whatnot, then you can consult the Vastu expert from DécorChamp.com.
There shouldn't be any leakage in your bathroom
The bathroom is the area where there is the regular usage of water. There are many taps and outlets Installed to ensure consistent flow. Usually, there could be chances of leakage because of damage in the internal parts of these fixtures.
Due to the malfunctioning of such fixes, there is a great probability of leakage in this quadrant. As soon as any such leakage is observed, it should be immediately repaired. It is especially important when your bathroom is suffering from the Vastu defect.
Any kind of delay in the repair can be harmful to you.
Refrain from keeping any broken things
A broken item tends to generate negative energies. Such things may turn out to be very harmful, especially if your bathroom has a Vastu defect. The only way out is to make a note of it and get rid of it at the earliest.  At times it may be difficult to segregate between the useful items and the items that are broken.
For instance, if you are using a bucket that is slightly broken but still filling the water, you may not consider discarding it. However, as per the Vastu advice, you must throw it as soon as possible to remove your Vastu Dosh.
Similarly, keep a watch on the broken mirror in your washroom. We often tend to ignore the minor cuts in the mirrors. It may work at times, but in the bathroom, with Vastu defect, it can be a blunder. You must stay alert about such broken items and remove them immediately.
Consider reading about vastu for ancestors photo here.
Use the sea salts for cleansing
The Sea salts are considered to be the purest. They are free from chemicals like Iodine or sulfate. The quickest way of managing your Vastu default is by mopping the surface in your bathroom using such salts.
You can use one or two spoons in a small area and mix it with other cleaning materials. Such actions are quite useful in mitigating or reducing the Vastu faults in a very efficient and swift fashion. If your bathroom size is bigger than you can accordingly increase the quantity of the salt.
Your dustbin should have a cover
Firstly never forget to keep a dustbin in your bathroom area. Secondly, ensure that it should come with the proper cover. Open trash boxes are more easily available, and people tend to pick it because of the cheaper price.
You can also place feng shui items in your home to make it vastu compliant.
However, if you have identified or anticipate any Vastu defect in your bathroom vicinity, then it's advisable to place a dustbin with a proper cover. Not only will it be more hygienic, but it will save you from any severe Vastu fault as well.
The final verdict on making bathroom and toilet Vastu compliant
Since it's not easy to demolish your bathroom and align with Vastu, it's better to manage the Vastu faults by following the above tips.
On the contrary, if you plan to construct a new house, then you can always take all the preventive measures as per the guidelines by the Vastu Shastra. Never forget prevention is better than cure.
With all the remedies and tips above, hopefully, you are all set to lead a happy life without any fear of Vastu's negative impact.
Consider Reading:
Vastu Dosh Remedies To Remove Negative Energies
Both glass and salt are considered to be Rahu's aspects, according to Vastu. Place a glass cup full of salt in the bath and toilet area.

To keep bad energy at bay, go through the things kept in the bathroom regularly, such as cosmetics, toiletries, and so on. Keep your bathroom clutter-free!

Replace broken soap dispensers, toilet paper holders, and other similar items. Clean the towels regularly and replace those that are worn out.

While silver, stainless steel, and ceramic are all acceptable, don't choose gold fittings because they aren't appropriate in a bathroom context.

Alternatively, use a curtain to separate the bathing and toilet areas.

Do not place ornamental sculptures or religious icons on the bathroom door. Clean, clutter-free, and free of stains, dampness, and fungus are essential for smooth energy flow.

Music has a beneficial influence, especially when bathing. It may assist in the relaxation process. As a result, you may install a music system in the bathroom's south-east corner, which is Vastu-approved.
Conclusion
When building or renovating a house, always remember to follow Vastu guidelines. The above tips will assist you in creating a bathroom that is not only aesthetically pleasing but also spiritually uplifting.