Shami plants are great plants to have in your home. Green plants and trees bring a sense of optimism and beauty to our spaces.
Certain plants can bring good fortune and prosperity into our homes. The shami plant or shami ka ped OR shami ka paudha is one such plant. Every tree and plant has an independent character.
Because of their different influences, the form, color, fragrance, fruits, and flowers of this plant are all connected to various planets.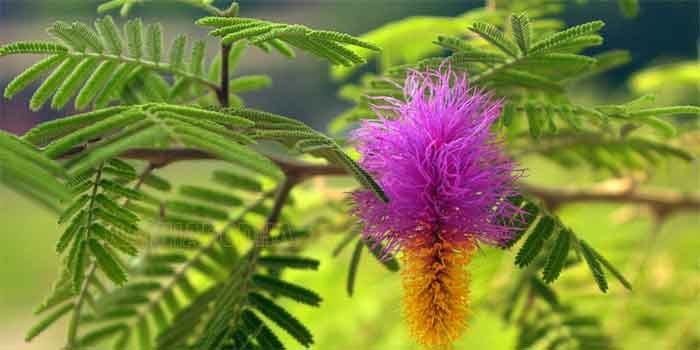 Some plants, on the other hand, are revered. Tulsi plant is widely worshiped in Hindu homes in india and nepal.
It can expel all harmful energy from a home comparable to many feng shui products or plants. The Shami plant and tree is highly auspicious to worship.
Characteristics of Shami Plant
This plant has the botanical name Acacia polyacantha Willd. The Hindi term for shami plant is chikkur. Shami plants are some of the most beautiful trees you'll ever see.
The Shami plant is a medium-sized tree with whitish pubescent branches and whitish bark that flakes off in papery flakes and has darker horizontal bands at regular intervals.
Vastu effects of planting shami tree plant in your home: Who said Vastu is only associated with buildings and objects? Vastu Shastra is also applied to the plantation of flowers and trees in the house.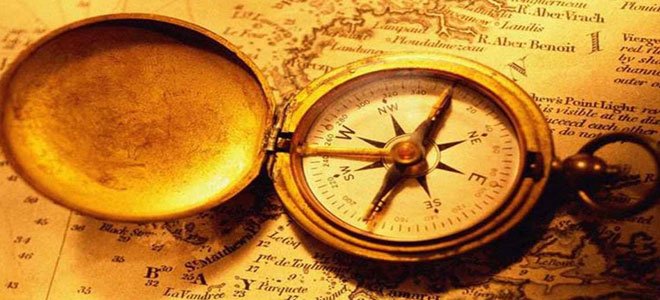 When you are planting a tree in your house, it is recommended to check Vastu for plants, as the plantation of flower/trees can highly affect the environment and energy circulation in-house.
For a complete guide on vastu for trees and plants visit here.
What Vastu says about Shami Plant
According to the Vastu experts, if your horoscope is under the influence of Saturn or Shani, then you need plant shami tree in your house. Yes, it is true that the studies of Vastu Shastra are one of the best remedies which can resolve the issues of Shani.
The appropriate Vastu location for shami plant is in the west direction of the house. But if you are not aware of Vastu Shastra and are planting the shami plant in some other direction of the house, then the consequences of shani will be more, and it will lead to the ultimate destruction of the house or life.
Well, for that reason, it is highly recommended to avail effective vastu shastra suggestions from the experts.
Also read: Vastu Shastra for Aloe Vera Plant
Vastu Directions For Shami Plant
The proper vastu direction for a shami plant is towards the south. If there isn't enough direct sunshine, place it east or northeast of where you're standing.
Planting this tree on Saturday is considered to be favorable. The shami tree, which represents Lord Shiva, must be planted in the house according to Vastu guidelines. 
There are loads of plants that have vastu impacts on our lives apart from shami plant. Some of them are money plant, snake plant, curry leaves plant, lucky bamboo plant, rubber plant, tulsi plant, and drumstick plant. Always visit DecorChamp.com to read the vastu benefits of these plants and how to take vastu advantages of these plants in details.
History of Shami Tree
Shami tree is one of the sacred trees in the world, and which is worshipped since ancient ages. Well, it is believed that, if you are worshiping a shami tree, then it will efficiently clean and remove all your sins.
According to the Hindu mythology, pandavas submitted their weapons to the shami tree and worshipped for victory, before the war. Indeed, shami tree has got an important role in both astrology and vastu shastra.
Therefore, the individuals highly value the presence of shami tree inside the house. For everything in this world, there is a specific vastu shastra. If the vastu shastra is against a particular work or thing, then it's for sure, that work is not going to happen.
Want to know how to identify jute plant? Here are jute plant images to identify real or fake jute plant.
For this reason, individuals consider the Vastu tips before starting something fresh or new. Mainly, when it's about new construction works or the placement of rooms in the house.
Just like this, it is also necessary to seek Vastu Shastra for Shami plant plantation. As Shami plant is a powerful and sacred plant, it is very important to place the tree in an appropriate place.
Vastu Suggestions from Vastu Experts
The Vastu experts will analyze the Vastu of your house first. After understanding the complete Vastu of your house, they will suggest you an appropriate location for the plantation of shami tree.
Mostly, the shami trees are planted in the west side of the house. The experts also provide an auspicious time and day to plant the tree on the premise. Look, everything which is happening in your life is as per the movement of planets in the universe.
Consider reading about brahmi plant here as well.
So, you need to plant the Shami tree at an appropriate time, as suggested by the expert.
As shami tree represents the Shani Mahadev, the placement of shami tree in the house matters a lot. By taking suggestions from a Vastu expert, you can easily ensure proper plantation of the tree in the house.
Once the shami tree is planted in a perfect location, it will greatly enhance the flow of positive energy in the house. Again, because of its medicinal properties, it also improves the health of occupants living inside the house.
Well, there are no side effects of planting shami tree in the house, instead, it will bring you more prosperity and good luck in your life.
Also read about: Parijat tree
Some individuals don't believe in the vastu shastra and plant shami tree on their own. If you are one of them, then the consequences are upon you. But it is strictly recommended to grab suggestions from an expert, as there are no Vastu drawbacks.
How to Decorate Shami Plant at home?
If you want to decorate your Shami plant at home, you can do so by adding some rocks or pebbles around the base of the plant. You can place some candles around the plant to give it a nice ambiance.
Another way to decorate your Shami plant is by adding some lights around it. You can either use LED lights or solar-powered lights. This will help the plant to stand out more and look beautiful at night.
Consider Reading:
You can also add some artificial plants around the base of the Shami plant to make it look more full and lush. No matter how you decide to decorate your Shami plant, be sure to do so in a way that makes you happy.
Have a look at some mind-blowing money plant decoration ideas here.
How to Make a Shami Plant from a Cutting?
The Shami plant may be grown from cuttings in the easiest feasible manner. And, to do so, follow these basic instructions.
Find a good plant from which to take your cutting. Because there's a chance that not all of them will thrive, you should make at least three or four cuttings at once.

All the leaves from the sides of the stem should be removed to make these cuttings ready to plant. You may leave the top leaflets intact.

Make a potting mix out of equal parts sand, compost, and loamy dirt. Get a well-draining container with a dish or some stones at the bottom to prevent the sand from draining out of the drain opening. Fill the remaining two-thirds with your potting mix.

Use your fingers or something pointy and long to dig a hole in the mixture. Place the cuttings in the pot with the rooting hormone dipping and coating them. Water your plant thoroughly.

Have a look at spider plant benefits here.
Tips To Take Care Of Shami Plant
Place the plant in a shaded location with adequate exposure to light.

Shami plants germinate at a temperature of 9 to 20 degrees Celsius. Although, as the plants become older, they become hardier.
Pruning: Although the Shami plant does not need to be groomed, it is a good idea to prune these plants since it can enhance their development. So clip your plants as soon as you notice any dry leaves or blooms.

It can also endure periods of drought.
Also read: how to take care of jade plant here
Shami Plants Benefits
Shami plants have a long and varied history. It is well-known for its religious significance as well as its astrological and medicinal advantages, in addition to its medical use.
Tulsi and the shami plant are both beneficial. The fruit, leaves, roots, stamps, and juice of Shani Dev may be used to decrease its harmful effects.

Shami trees offer protection and improve one's financial position. They also can bring happiness and serenity into your life as well as ward off bad energy from others.

The leaves, roots, stems, seeds, flowers, and buds are all used in medicine. Tea made from delicate leaves is antiseptic and helpful for diarrhea and dysentery.

The leaves are used to combat parasitic worms in the intestines.
To know areca palm benefits visit here.
The Shami Plant's Religious Importance
Worshipping the shami trees is believed to help mitigate the impact of Shani. A Shami tree must be planted around one's home to counteract the adverse affects of Shani.

The Shami plant, which is also known as the Bengal Quince, was widely used in India for medicinal purposes. 

Lord Rama prayed before a Shami tree before declaring war on Lanka in the Ramayana. Those who observe Hinduism offer a lamp beneath the shami plant every Saturday as part of their faith. They give water to the shami plant after bathing.

The shami tree is a sacred grove and the home of the mythical king Dasharath. It's said that if you're going out on any good endeavor, you should first pay your respects to this plant.
You should also read about: insulin plant and touch me not plant here.
Conclusions
The Shami tree has significant religious importance in Hinduism and is also said to bring good luck according to the ancient Indian practice of Vastu Shastra for home.
This plant can be found in most Indian homes, as it is believed to offer protection from the negative effects of Saturn. Shami leaves are often used in worship and are considered to be holy.
If you're looking for a plant that will improve your home's vastu, the shami tree is an excellent choice.