Setup Your Dream Home Office – The epidemic caused by Novel Coronavirus or COVID-19 has put every individual inside their home as a nationwide lockdown has been called by the Government of India. During this lockdown, people are allowed to go out only for the purchase of daily essentials. This measure is taken in a bid to prevent the spreading of the deadly virus.
Offices are closed and workers and professionals were asked to work from home. Professionals are looking for ways to be productive in such a situation when working from home. Well, there are many trends which are being followed like creating a dream office at home itself. You can easily set up a dedicated work station at home itself following the Vastu for Office guidelines. Below you will come across with some tips and tricks to build your dream office at home.
Best Location for Home Office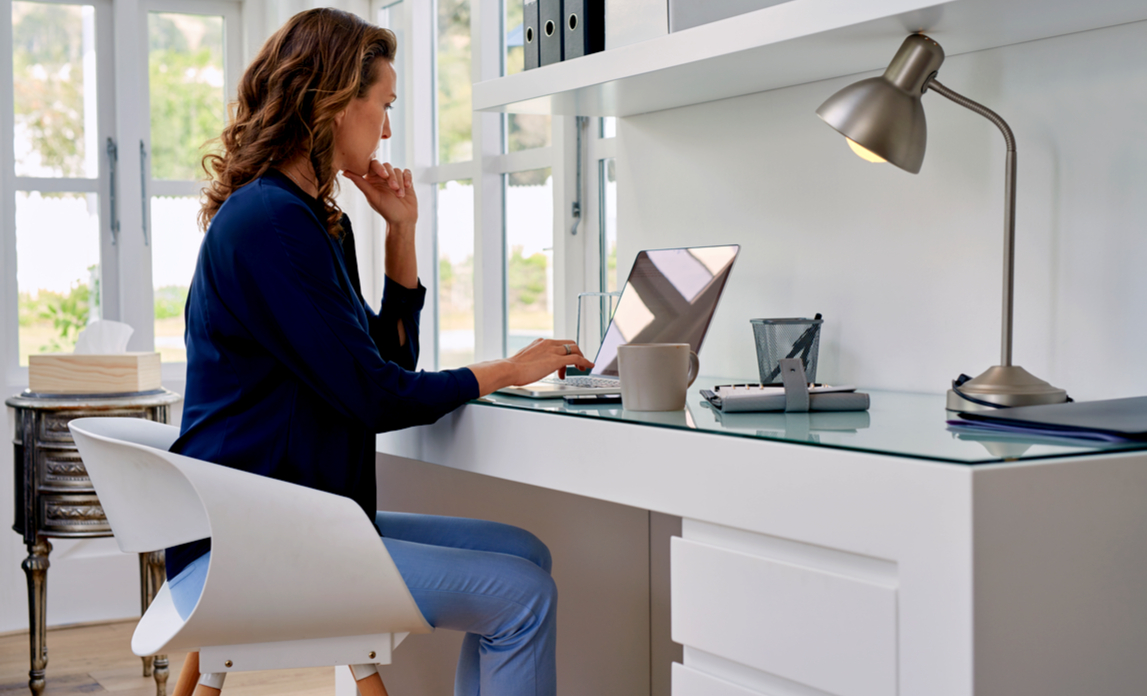 Choosing the best space for a home office is necessary where you can focus on your office work for the day. The selection of the office space at home must be tranquil and away from all distractions. You can check out the online guidelines of Vastu for Home office to have an idea which is the best location for the home office and in which direction you need to build your home office. You can convert any available space in your home into the home office without hampering the ongoing flow, but ensure to check the Vastu guidelines for direction and placement of the table and chair.
Office Furniture Selection!
Setup Your Dream Home Office – To build a home office the most important furniture includes a desk and a chair. The height of the desk must not be more than 2.6" in height. Placing the working desk towards the blank wall can be stressful at time and hence it must be placed in front of the window. You also need to mount the power strip under the desk so that you can get power supply continuously.
In terms of the chair, you must always ensure choosing the working chairs which come with adjustable lower back support and height adjusting feature. You need to go with ergonomically designed sitting chairs which are comfortable and will cause no strain on your back. If available space at your home office is limited, you can opt for the foldable study treble and chair which can be placed towards the walls of the room. You must ensure to choose the working desk that is large enough so that WFH essentials can be placed comfortably like trays for books and stationery. One of the best Office Decoration Tips is that people must use vertical wall space with floating shelves where they can store the files that are required frequently as it offers easy accessibility.
What If No Space Available for Workstation?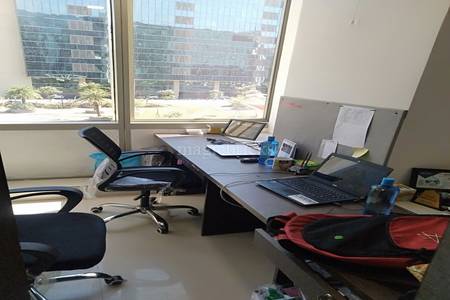 Well, people today are living in urban areas in apartments with limited space to dedicate for workstation. So, in such condition they may repurpose their dining table as their workstation. But you must replace the dining chair with workstation chair because the dining chairs are not meant for prolong sitting sessions and may cause strain and pain in back. You may add some cushions which can provide the right support during long sitting sessions and soften the impact as well. Another option is to setup makeshift arrangements by using foldable laptop table which can be used on bed and allows you to work while being on bed.
Decoration Tips!
Since you are working from home, you must avoid building home office that radiates the feeling of office cubicles. Instead you must prefer using fun notepads, colourful baskets for work trash, sticky notes, quirky mugs as pencil holder and more. You are free to decorate the home office according to your desire and use inspirational paints or artwork on walls to keep you motivated. You can also use indoor table plants that can help break the monotony of work by offering you real taste of nature.
Lighting Ideas for Home Office
You can also check online for more Home Decoration Ideas for home office. While decorating the home office ensure to keep in mind the lighting and ensure that sufficient natural lighting is present in the space to avoid straining your eyes and have refreshing vibes. If natural lighting is no sufficient then ensure to use bright task light that can brighten up the space and liven up the working space. Ensure the place the monitor of desktop or laptop in the direction that there is no glare on screen from overhead light or window light.