Have flaws in your home? Do not worry, because everyone does. It does not matter how beautiful your home looks, certain flaws still come up over time, especially over the walls.
While it can be quite tough to maintain clean and beautiful walls, there are certain ways that can help you give those old walls a revamp.
One of the best ways with which you can do so is by using texture paints.In this day and age, a lot of emphases is placed on having a unique and stylish home. One popular way to achieve this look is through the use of texture paint designs.
Texture painting is a type of painting that uses specialized paints and techniques to create raised or textured patterns on the surface of the walls.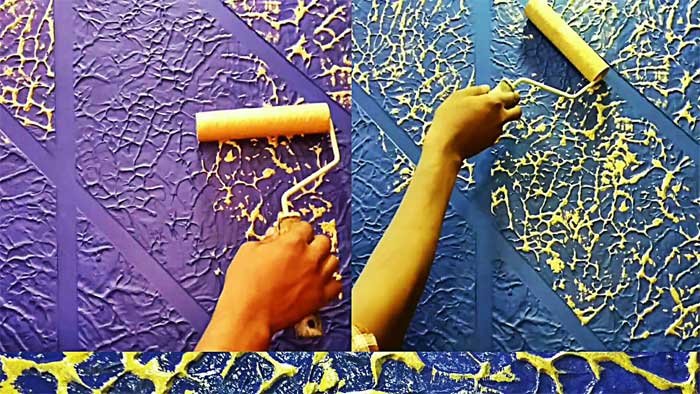 This can add dimension and interest to any room and is especially well-suited for those who want to make a statement with their décor.
There are many different ways to create textures with paint, so it's important to do some research before you start your project. You'll need to decide what type of paint you want to use, as well as which tools and techniques will work best for the design you have in mind.
Once you have all of your materials, you can get started on creating your own beautiful texture paint designs.
Texture paints as the name suggests are the kind of wall paint that has some type of coarse or grainy texture in it. You can apply texture paint on your room's walls to beautify it. It works as an excellent substitute for expensive wallpapers.
Paint is one of the most versatile mediums for creating texture and visual interest in a space. Paint can be used to create subtle textures or bold and dramatic effects.
With so many options to choose from, there's sure to be a technique that's perfect for your next project! So get creative with these wonderful designs.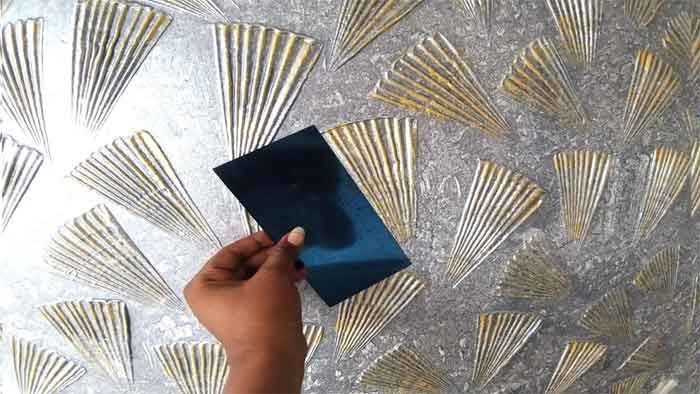 Be it in-house texture paint designs or modern exterior texture paint designs for elevation, there are several benefits that you get when you use texture paint on the walls.
And here are some reasons why texture paints can surely be your thing.
Types Of Texture paintings
One of the most popular texture paint designs is "stippling".
Another popular option is "sponging". This technique uses a natural sponge to dab on paint, resulting in an irregular, organic pattern.
Color Washing – This technique involves using two colors of paint, usually a light and a dark shade. The darker color is applied first, followed by the lighter color.
As the lighter color is added, it is lightly brushed over the top of the darker color, resulting in a soft marbled effect.
Consider reading about Indian house colour combination outside here.
Royal Texture Paint Designs For Hall or Living Room
Classic Texture Design
The Classic is inspired by the windswept dunes of Dakar. This is an intriguing combination of a glossy sheen and a tactile finish.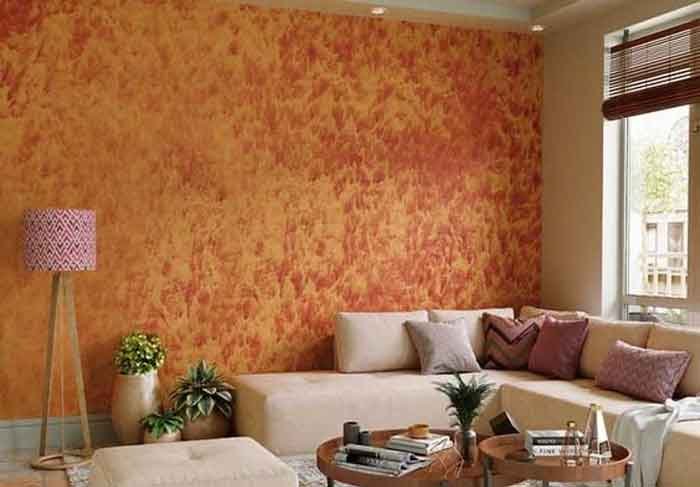 Criss-Cross Texture Design
The criss-cross pattern, comparable to your first scribbles as a youngster, adds childlike creativity to your environment.
It transforms a simple wall into an amusing yet clever piece of art. For a home with young children, you might want to use the royal texture paint colors in wall colour combination for hall because it has a lively atmosphere.
Crinkle Effects Texture
The living room – royale play design was made using basic home tissue paper. When combined with excellent hardwood furniture,
this main hall royale play design for the hallway is magnificent and completely transforms the entire space.
Canvas Effects Design
The main feature of your space is a rainbow of vivid colors as three hues blend.
You may create an amazing centerpiece for your art collection using the royal texture paint designs for the living room.
People also use this option for kitchen colour combination as well to make the look of the kitchen unique.
Ragging Effects
The two colour combination for living room walls in royal texture paint designs is now the preferred choice for interior design. It will entirely change the appearance of the area by adding ancient-world elegance to contemporary settings.
Although this royal play design for the main hall may be pricey, its finish more than makes up for it.
Flower Texture Paint Designs for Hall
Flower texture paint designs for hallways can make a big difference in how your home feels.Texture paint designs for hall can be created with the usage of a variety of different colors and shades. You can even add some personal touch to your design by mixing and matching different colors.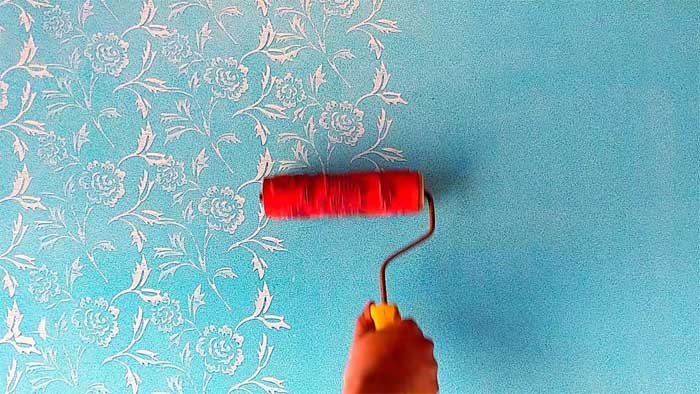 If you are planning to use texture paint in your hall, then you need to consider the following things:
The first thing that you need to do is decide on the overall look that you want to achieve.

Once you have decided on the overall look, you can start browsing through different texture paint designs for the hall.

You can also find many books that feature different designs.

When you have found a few designs that you like, you can start mixing and matching different colors.
Make sure that you follow the instructions carefully so that the paint will last for a long time.
If you have ever gone into a room and felt an instant sense of peace, or been wowed by the beauty of the flowers on the walls, then you know how important it is to have a good hallway design.
Minimalistic Texture Paint
If you are looking for something simple and elegant, then the minimalistic wall texture paint designs are perfect for you.
Typically white, minimalistic wall texture paint designs can also be found in other light colors such as cream, beige, and light blue.
Country Style Texture Paint Designs
A textured paint finish can add dimension and visual interest to your walls, and is a great way to update the look of your home. Many different techniques can be used to create a textured paint finish, and the type of finish you choose will depend on the look you are trying to achieve.
If you want a rustic or country feel, consider using a sponge or rag to apply the paint in a random, uneven pattern. For a more modern look, try using a stencil or stamp to create geometric patterns or other interesting designs. Texture paint finishes can be used on both walls and ceilings, so don't be afraid to experiment!
Make sure to select a paint that is designed for use on walls or ceilings (ceiling paint will often be thicker and have more texture). With a little time and effort, you can easily transform the look of any room with a textured paint finish!
Geometric Living Room Modern Texture Paint Designs
There are a variety of geometric texture paint designs that can be used to create interesting and unique looks for your home. You can use these textures to add visual interest to any room in your house, or even use them as an accent to complement other design elements in your home.
Geometric textures can be created using a variety of different painting techniques, so you can experiment with different looks until you find the perfect one for your home.
One popular way to create geometric texture paint designs is by using a stencil. Stencils allow you to create clean, sharp lines that can be used to create a variety of different designs. If you are not comfortable using a stencil, you can also try freehand painting or even stamping to create your own unique design.
Another popular way to create geometric texture paint designs is by using a sponge. A sponge can be used to add dimension and depth to your design. You can use a variety of different colors of paint to create a sponge-like effect, or you can simply use one color to give your design more depth.
If you want to add more interest to your home, you may want to try using different types of paint brushes. You can also find paintbrushes that have different bristles, which will allow you to create different textures. Finally, another popular way to create geometric texture paint designs is by using a variety of different colors.
Abstract Royal Modern Texture Paint Designs
This main hall texture pain designs for living room is beautiful and elegant. The colors are very nice and the design is perfect for your home. If you want to make your home more stylish, then you should definitely consider using this main hall texture paint designs for living room.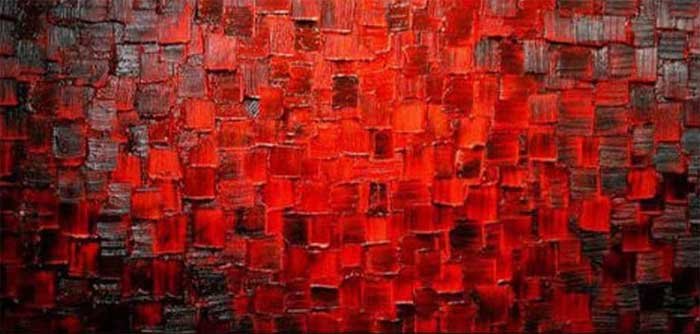 There are many different ways that you can use this main hall texture paint designs for living room. If you want to make your home more stylish, then you should definitely consider using this main hall texture paint designs for living room.
Bedroom Royal Texture Paint Designs
Drizzle Effect
The royal play design for the Drizzle bedroom is slanted and soft. It was inspired by tropical rain, as the name implies.
The warmth of this effect may be interpreted in both a modern and rustic, country style. This effect is particularly relaxing in old people's bedrooms, where it is used with neutrally tinted colors for the drizzle effect.
Dapple Effect
Experiment with this royal texture modern two colour combination for bedroom walls and apply it to your walls to create the Dapple effect.
You may create limitless designs on your walls because you have so many different patterns. This royal texture paint design for the bedroom offers endless style possibilities for your room.
Metallic Brush Texture
Create a beautiful inside decorating style by getting your paintbrush and letting your imagination run wild.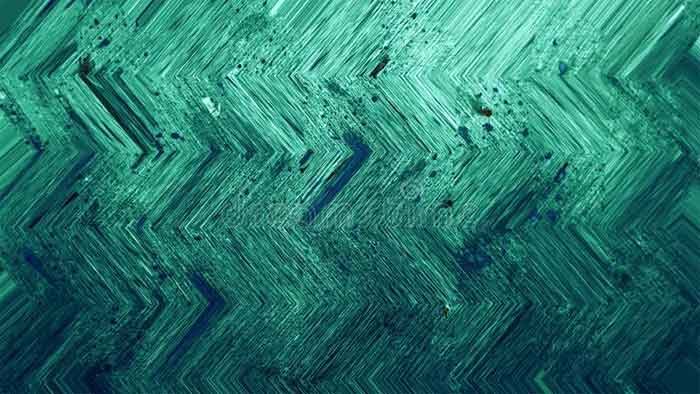 This texture provides your walls with a unique, artistic, modern, yet luxurious appearance. You may make this incredible play design for the bedroom alone or enlist the assistance of a designer.
Consider reading green two colour combination for bedroom walls here with images to get more popular ideas on the green color combination in texture paint for your bedroom.
Orolina Texture Design
The gleam of incompletion has a compelling allure about it that never fades. This road will take you to Orolina, where you'll find royal texture paint designs for bedrooms.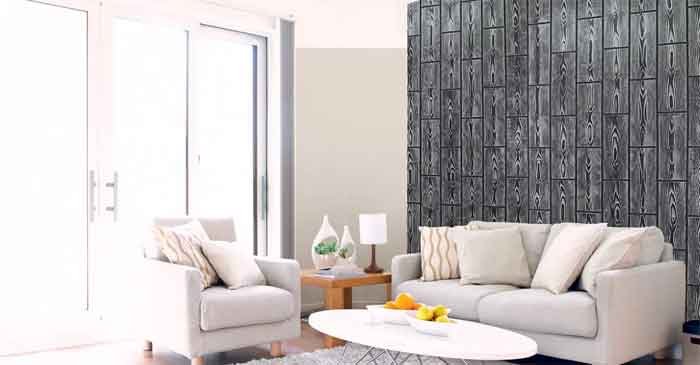 Allow this texture to provide your room with the lovely, glistening rough wall inspired by Kintsugi, the Japanese art of repairing broken ceramics using golden lacquer.
Gold-leafing Midas
Royale Play Midas, with its distinctive yet delicate leafing technique of imitation copper, silver, and gold, adds the opulence of royalty and history to your space.
Using exquisite coatings on a variety of substrates, magnificent changes in ordinary objects into timeless art are achieved.
Have a look at the latest designs of full wall stickers for bedroom here if you want to give wall stickers a try for your master bedroom.
Verdigris
Visionnaire is a plaster with a strong, mysterious vibe that was inspired by the immensity and majesty of stone.
It transforms a drab wall into an exquisite work of art that loudly heralds its Italian origins. You may use classic furniture in a dark tone if you choose this lovely massive texture design for your bedroom.
Selecting The Texture Paint Design
When you want to add some dimension to your walls, the best way to do it is with texture paint designs.
You can find all sorts of different textures and colors to choose from, so you must take some time to think about what would work best in your space.
When it comes to the brand selection go with asian royale paint as it has various options available for texture paint.
Here are a few things to keep in mind as you're browsing through different texture paint designs for your home:
The overall aesthetic of your space.

The mood you're trying to create.

Different textures can create different feels in a space.

If you're going for something more modern and sleek, a smooth wall might be better suited for your needs.
With so many different factors to consider, it's no wonder that people often enlist the help of a professional when selecting the right texture paint design for their home.
If you're not sure where to start, or if you're just looking for some inspiration, then be sure to check out our collection of texture paint designs.
Check the asian paints colour book here to choose the color of your choice.
Benefits of Texture Paint
Best for feature walls: So if you are looking forward to beautifying your abode and if you want your walls to look royal then there could not be a better option than painting your walls with texture paints. They look decorative and give gravity to your walls.
Especially when you have cracks, spots or smudges on walls, you can add some paint to them and make them look lovely. They not only beautify your walls but can be used to cover cracks and defects on the walls as well.
So, if there are imperfections on your walls or if the old walls have uneven surfaces then you can cover them with lovely texture paints and make them flawless. Texture paints when mixed with radium paint give your abode the perfect aesthetic look and are known to be instant enhancers.
So if you want to give your room a change of vibe or include an elegant feature wall then go for texture paints. They will add depth and dimension to your room without much effort.
Also check: Schuco Windows and Doors
Good substitutes for wallpapers: Did you know that texture paints are better than wallpapers in many ways? The best thing about texture paints is that they require less maintenance.
And you can paint your abode's walls for a very cost-effective price. So next time you plan to give your home a revamp, try giving your walls a new look by adding some texture designs in plastic paint. Coarse or grainy both are easy to maintain and look lovely on the living room walls.
They are cheaper than wallpapers and come in gold, silver, and other metallic finishes. So along with beautiful textures, you also get a variety from which you can choose.
And you will have to admit that it is easier to design your abode with paints rather than using those thick wallpapers.
Easy to apply: Applying texture paint on your walls is easy. And you can apply these paints by yourself as well. These paints are usually a combination of grains of sand or gypsum that are bound together by thinner.
It is easy to cover the old walls in texture. You need not apply a primer or carry out any specific activities. Make sure that when you decide to paint a wall, it does not have dust over it. Check the enamel paint shade card here.
Clean it with a sponge or vacuum cleaner and you can begin painting your wall. There are several options available in the market which you can use to get going with your painting. You can get them to make your texture paints and purchase the sprays as well.
Sprays are easy to use but come in three different textures only. So if you want to add life to your room without much effort, and if you are someone who does not want a messy procedure to beautify their abode then you can surely try texture paints.
Also try:Jharokha Brick Patterns
Durable: When you use texture paints you get to experience different benefits. Texture paints protect your walls.
They provide your walls with a coating of color and prevent them from small damages and other wear and tear. When you apply texture paints to the walls, they become resistant to alkali attacks and UV rays.
They not only come at cheap rates but also keep your walls free from fungus and algae and work as a damp proof paint. The best part is that texture paints do not easily peel off or get flaky. This property makes texture paints durable for your use.
Cost-effective: Generally speaking, even a good quality texture paint that requires the utmost two quotes also comes at a cheaper price than the least expensive wallpaper.
While wallpapers are known to be durable, they can be costly, and if you are someone who often likes to make changes to your room, then texture paints can be a good option.
They come to you at fewer prices (except for distemper paint) and you can even purchase different additives to give your room different textures and designs without disturbing your budget. So if you are looking for an aesthetic option to decorate your home then go for texture paints.
They are feasible, cheap, and much better than any other option.
KnowPolish on Wood VS Paint on Wood. Which one is Better
Conclusion
Whether you want to create a relaxing oasis, or an elegant and opulent space, there is a design that will suit your needs. So what do you have to lose? Begin today and experience the difference that Asian paints can make in your space.
Texture paints are the best way to give your room revamp. Be it the feature wall of your living room or a pale and colorless old room of your house texture paints can revitalize both.
The best thing about these paints is that they are very durable, water-resistant and so they make a good value-for-money option. They do not get flaky and your walls remain free from algae and fungus too.
Texture paints look beautiful and come in various attractive textures. They are easy to apply and with few quotes, they give you the best finishing. For excellent aesthetics and depth, you can use these texture paints over your walls and make your room look dynamic.
So these are the best options which you can use to beautify your walls.