Damp-proof paint is a specially formulated type of paint that is designed to protect surfaces from moisture.
Damp-proof paint is made with a variety of different ingredients, including latex, acrylic, and epoxy. The type of damp-proof paint you choose will depend on the surface you are painting, the amount of moisture you expect the surface to be exposed to, and your personal preference.
Damp-proof paint is typically white or off-white. It is available in both water-based and oil-based formulations.
Read more, if you want to know about damp-proof paint and how to choose the right type of paint for your needs.
What is Damp Proof Paint?
Damp-proof paint is designed to create a physical barrier between the wall and any moisture. This type of paint is applied directly to the masonry to form an impenetrable seal that will not allow any moisture through.
Read: how to remove seelan from walls here.
Is Damp Proofing Chemical Same as Damp Proofing Paint?
A damp proof chemical, also known as a damp proofing agent or damp proofing solution, is a substance used to prevent moisture or water from penetrating into buildings or structures. These chemicals are typically applied to walls, floors, or other surfaces to create a barrier that repels water or inhibits its passage.
Here are a few common types of damp proofing chemicals are available:
Damp proof Paint
Silicon based Damp Proofing Creams
Bitumen based Damp Proofing Membrane
Epoxy Resins
Chemical Damp Proof Courses
Is it Possible to Waterproof a Surface using Damp Proof Paint?
It is difficult to predict how well damp-proof paint will work on any given surface, as it depends on several factors. The type of surface, the level of dampness, the quality of the paint, and the application method can all affect how effective the paint will be.
Some people claim that they have used damp-proof paint with great success, while others say it did nothing to prevent or solve their damp problem. It is hard to say definitively whether or not damp proof paint is an effective solution to dampness, as there are so many variables at play.
If you are considering using this type of paint, it is important to do your research and speak to someone who has experience with the product before making a decision.
Also read: How to waterproof a building
How Does Damp Proof Paint Work?
Damp-proof paint leaves a semi-gloss finish that won't make your walls appear flat and lifeless, and it contains strong polymers, so it will endure longer than normal paint.
Damp-proof paint, on the whole, is a stronger and more durable form of paint that's ideal for residential and other buildings with a lot of dampness. Damp-proof paint, however, will not shield against all types of dampness and certain conditions must be met to apply it correctly.
Also read about distemper paint here.
When Does A Damp Proof Paint Not Work Properly?
Damp-proof paint, in its most basic sense, simply protects against surface dampness; if the dampness in your walls or other surface area is due to structural flaws that allow water to seep into the surface, damp-proof paint will not help and will just cover up the core issue.
It is, however, quite probable that people have attempted damp-proof paint after suffering from dampness resulting from too much moisture in their home; later, they suffered another sort of dampness as a result of structural damage and mistakenly thought the damp-proof paint had failed, thus contributing to its poor reputation.
Dirt and debris should also be cleaned from the surface since this will help the damp-proof paint's protective layer. So, does damp proof paint work?
Yes, but only if you follow the correct procedures and detect a resurgence of moisture remember to examine other possible causes before declaring that your damp-proof paint hasn't worked since damp-proof paint doesn't protect against all types of dampness.
For interior paint consider modern texture paint designs for your wall here.
How Damp Proof Paint Can Assist You?
Reduce Dampness by Shutting off any Leaks and Adding Desiccant
If you live in an area with high humidity, you may want to consider a paint that is designed to resist mildew growth. For areas with less humidity, a general-purpose damp-proof paint should be sufficient.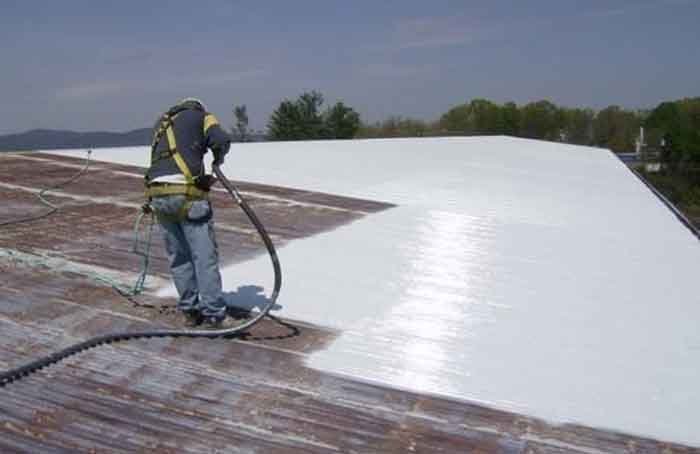 Once you have chosen the right type of damp-proof paint for your needs, it is important to follow the manufacturer's instructions carefully when applying it to your walls.
It's Simple to Maintain
Damp-proof paint, unlike more advanced wall paints, is simple to apply and keep up with. If allowed to dry long enough, the finished surface may be washed or wiped like any other wall.
For your bedroom consider viewing green two colours combination for bedroom walls here.
Money-Saving
Damp-proof paint is a type of paint that has a strong polymer in it, which protects it and saves money in the long run.
Makes Home Uniform and Pleasing
Damp proof paint may be used to make damp rooms seem brighter and newer, as well as prevent them from becoming damp. Make sure any damp issues are dealt with professionally if you're selling or renting your home. If dampness is visible in the house, a potential buyer or tenant will be quickly turned off.
Read and view images for bottle painting ideas here.
How to Prepare Drywall Before Painting?
Prior coatings, such as paint or bitumens, should be removed from the surfaces. All dust and waste must be vacuumed from the surface. To assist the coating's penetration, the substrate may be dampened down.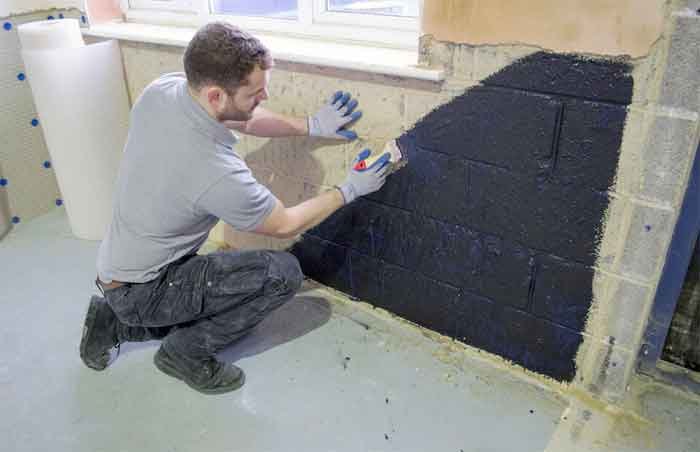 How to Apply Damp Proof Paint on Walls?
It is important to protect your walls from dampness, as this can lead to the growth of mold and mildew. Damp-proof paint can help to create a barrier against moisture, and it is important to choose the right product for your needs.
Water-based products are typically easier to apply, but they may not be as effective at repelling water. Oil-based products are more durable and provide better protection against moisture, but they can be more difficult to apply. When choosing a damp-proof paint, it is important to consider the type of surface you will be painting, as well as the level of protection you need.
For example, if you are painting a wall that is regularly exposed to moisture, you will need a more durable product. If you are painting a wall that is not regularly exposed to moisture, you can choose a less durable product.
Conclusion
It is important to choose the right product for your needs, as well as follow the instructions carefully when applying it. Damp-proof paint is simple to maintain and can help to make your home more uniform and pleasing.