Your house is a representation of your taste, style, and personality, not just a place where you reside. Few items have as much of an impact on home decor as the furniture you choose.
Home décor has a unique meaning in India, a country renowned for its rich cultural diversity and artistic legacy. The options range from classic elegance to modern flair, just like the nation itself.
This blog will take you on a tour of the world of furniture as we examine the best solutions that may turn your living areas into warm, fashionable retreats.
Understanding Indian Home Decor Styles
The bright and varied styles of Indian home décor reflect the nation's rich cultural heritage and modern design sensibilities.
It's crucial to comprehend the numerous styles that impact interior design decisions in order to fully enjoy and improve your Indian house decor.
Here, we examine three well-known types of Indian interior design: traditional, modern, and contemporary, as well as eclectic and fusion.
You should also know – Wooden almirah design
Indian-style interior design:
The historically entrenched and deeply ingrained cultural and architectural traditions of India are reflected in traditional Indian décor.
Traditional Indian decor's main components include:
Colour Scheme: Deep reds, royal blues, earthy browns, and vivid yellows are examples of warm, rich hues that are frequently employed
Furniture: Ornate wooden furniture with elaborate carvings is very common. Wooden cabinets, charkhas (frames that resemble windows), and low sitting pieces like diwans are prevalent
Fabrics: Upholstery, drapes, and cushions are made from opulent materials like silk, velvet, and brocade. Embroidery and intricate patterns are frequently found
Accessorize: Brass or bronze idols, old clocks, and decorative mirrors all contribute to the traditional appeal. Another necessity is ornately patterned rugs and carpet
Lighting: Complex lamps, lanterns, and charkhas chandeliers with a touch of brass or copper are commonly used for lighting.
Have you look at Sliding almirah design.
Modern and Contemporary Indian Decor:
A mix of international design trends with a distinctly Indian twist can be seen in contemporary and modern Indian decor.Key characteristics of this look include:
Minimalism: Contemporary Indian decor is characterized by clear lines, neutral colour schemes, and a tidy setting.
Furniture: Sleek, straightforward furniture designs composed of leather, steel, and glass are preferred. A lot of furniture is modular.
Colours: Vibrant accents of Indian colours like saffron, turquoise, or magenta are paired with neutrals like whites, greys, and blacks.
Fabrics: Cotton and linen are popular natural fabrics. Textiles feature geometric patterns and block prints.
Artwork and Decoration: The decoration includes sculptures, photographs, and contemporary Indian art. It's usual to see minimalistic art and wall decorations.
Read about – Wall mounted small pooja room designs in apartments
Fusion and Eclectic Styles:
Fusion and eclectic designs focus on fusing many design elements and inspirations to provide a distinctive and customized appearance. In India, this fashion frequently entails: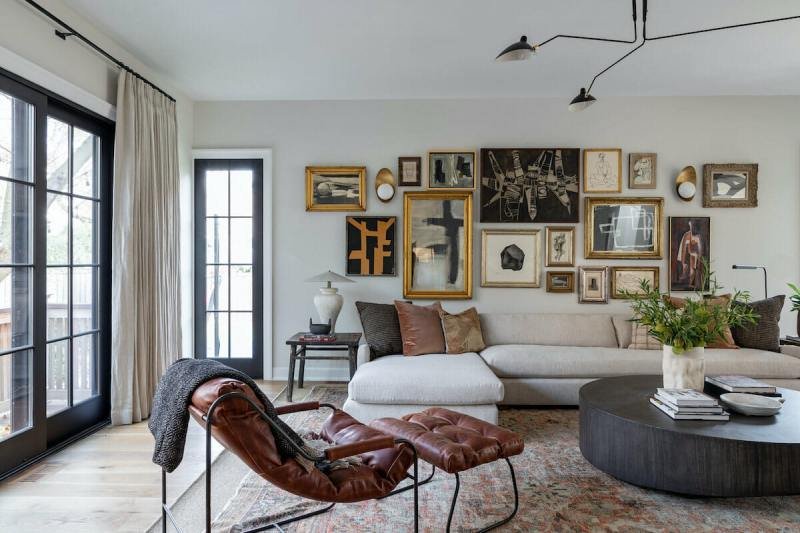 Blending Cultures: Adding features from different cultures to the decor, such as Moroccan, Bohemian, or Scandinavian.
Colour Play: Playing around with bold, contrasting colours. combining textures and patterns to make an area look lively.
Upcycling: Putting a modern spin on old or vintage furniture by repurposing it.
Personalization: Using a variety of items of furniture, art, and decor to reflect the individuality of the homeowner.
Also read about – Sofa cum bed design
Factors to Consider When Buying Furniture
let's dive deeper into the factors to consider when buying furniture for your home:
Financial Factors: To ensure long-term cost-effectiveness and prevent overpaying, financial planning is essential when purchasing furniture. This includes weighing quality vs. cost, delivery, assembly, and maintenance costs.
Room Size and Available Space: When choosing furniture, consider scale and proportion as well as the room's proportions and traffic flow. For comfort and to avoid cramming in tiny or large spaces, there must be enough space.
Usage and Function: When choosing furniture for your space, keep your lifestyle in mind, prioritize multipurpose items, preserve aesthetic harmony, and prioritize ergonomics while keeping things like durability, comfort, and practicality in mind.
You can also look at steel dining table.
Best Furniture Pieces for Home Decor in India
Explore the many furniture possibilities for the various rooms in your home by delving into each section now.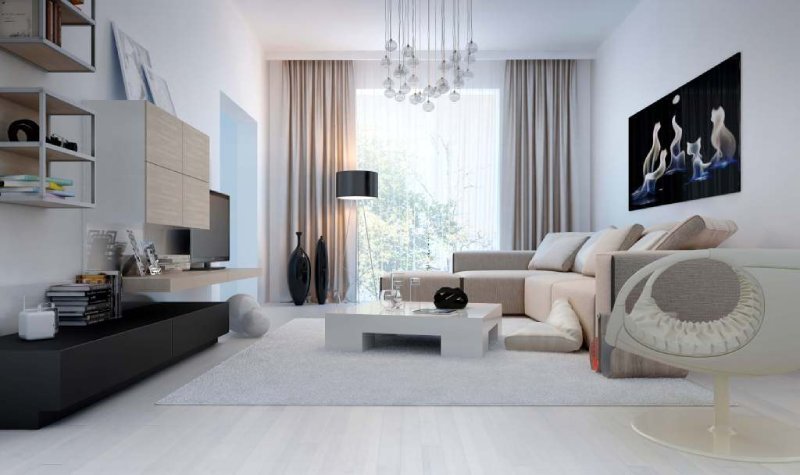 The living room
The living room serves as the main gathering place for family and visitors in most homes. Consider these important pieces of furniture:
Couch sets: Depending on personal preference and home decor theme, you can choose between traditional and contemporary couch sets. Traditional sofas typically include decorative decorations and plush upholstery.
Coffee Tables and Centrepieces

: Coffee tables compliment the material, shape, and size of your sofa and act as functional centrepieces for your living area, adding to its overall aesthetic appeal.

TV Units and Entertainment Centres: With home entertainment systems becoming more and more popular, installing a chic and useful TV unit that matches your existing furniture is essential. 
Dining room 
Families congregate in the dining room to eat meals and converse. The following are necessary dining room furnishings: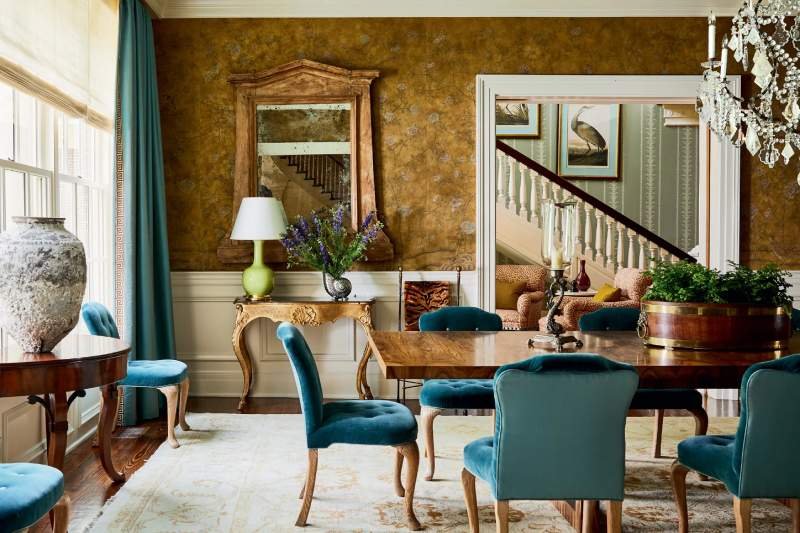 Dining Table and Chairs

: Since the dining table serves as the room's centrepiece, pick a size that will suit your family and visitors.

Buffets and Sideboards: With traditional wooden buffets or sleek modern sideboards, buffets and sideboards give elegance to your dining area while providing storage for dishes and utensils.
The bedroom
The bedroom serves as your own haven. Key bedroom furnishings include the following:
Beds and Mattresses: Considering the size, design, and comfort requirements of your bedroom furniture, invest in a high-quality mattress for a restful night's sleep.
Wardrobes and dressers:

By providing adaptable storage options for clothing and accessories, wardrobes and dressers help you keep your bedroom tidy and organized.
The kitchen
Since the kitchen is the centre of the house, effective storage options are essential. Observe the following:
Kitchen Cabinets and Storage Options: To preserve organization and optimize space in your kitchen, choose well-designed kitchen cabinets and storage options, making sure they precisely fit your plan.
Breakfast Tables and Dining Nooks: If your kitchen has room, think about incorporating a breakfast table or a breakfast table. These cozy corners are perfect for quick meals or morning coffee.
Explore more about – Steel bed design
Outdoor Spaces:
In India, the outdoors frequently serves as an extension of the house. Use the correct furniture to make the most of them:
Garden and Patio Furniture: For larger outdoor settings like gardens and patios, choose sturdy outdoor furniture like outdoor sofas, dining sets, and lounge chairs to ensure they can survive weather conditions.
Balcony and Terrace Furnishings: With the help of small-scale furnishings like bistro sets or foldable chairs, small outdoor areas like balconies and terraces can be transformed into tranquil retreats.
Get information about – Tv stand designs latest
Conclusion 
In the world of Indian home decor, where tradition meets modernity and individuality reigns supreme, your furniture choices are a powerful expression of your personal style.
So, go ahead, explore the diverse options, blend cultures, and create a home that is uniquely yours, a testament to the rich and vibrant spirit of India's design heritage. Your home is more than just a place to live; it is a canvas waiting for your creative touch.
Consider reading -