Noida is home to many successful Architects and Interior design firms. Choosing the finest and most trusted architects in Noida is critical. Some Noida architects have been praised for their sharp and complex design skills, as well as perfect structural vision. Here's a list of some notable and well-known architects who call Noida home.
Chaukor Studio, Noida
This studio is well-known for creating amazing buildings due to the greatest team of professional architects in Noida.
This architecture and interior design business are one of the finest places to discover architects in Noida because it is known for creating restorative office designs, residences, and public and institutional layouts.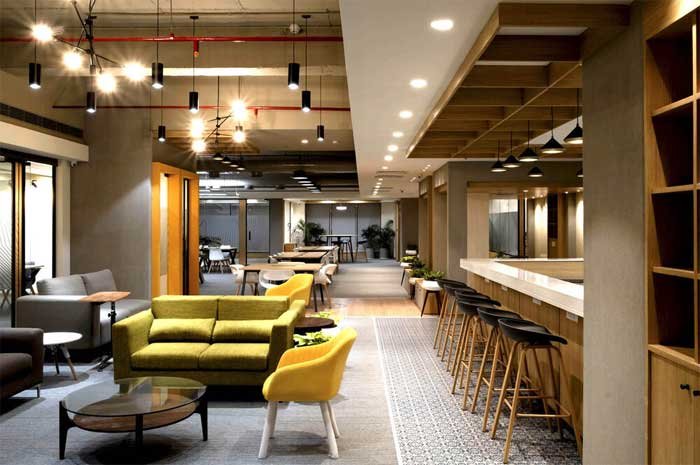 The reasons why this location is trustworthy are its efforts to instill a user-focused attitude and the distinct aesthetics they have implemented.
Their previous work has shown that they are well-known as the sharp and perceptive vision of their team has resulted in many notable buildings being built in the city.
Orionn Architects
Orionn Architects is one of the most well-known architecture firms in Noida, especially for interior design. They have made themselves on the list of top architects in Noida with the help of a team of brilliant and experienced architects.
Their skills range from residential architecture to master planning, landscape architecture, and public and commercial workspaces.
This business's motto is to convert the notions of imagination into reality for individuals to consume. Their work demonstrates their concept of developing independent creations, as it clearly shows their ideology of building stand-alone designs.
You may also like to read –Interior Designer in Nagpur
RBA, Architects in Noida
With the idea that design is a process of problem-solution, the skilled architects in Noida at RBA have been able to create some incredible architectural ideas.
As the years go by, people's ideas and opinions about architecture are evolving. This dynamic shift in perspective toward the architect is something this incredibly talented firm of architects and interior designers dwells on.
With a wide range of services on hand, this business has stayed focused on all types of architecture, including commercial space planning, residential design, hospitality, industrial, institutional, and ecological building design.
Spatium Architects, Noida
Spatium Architects, a Noida-based firm, is known for its distinct style. Spatium Architects are one of the most recognized teams of architects and interior designers in India.
The team at Spatium believes that providing their clients with their desired plan is part of their mission. Since 1989, the business has evolved to meet all-generation design concepts to provide customers with an accurate understanding of the design.
You should also know about – Construction Companies in Hyderabad
Space Designers International
Space Designers International, a leading architectural design firm in Noida, has established its reputation based on its abilities and hard effort.
The team of space designers places a priority on extending their vision to create something worth remembering. Operating for more than ten years, Space Designers International has grown to be one of Noida's most reputable architectural firms.
The company's keen thinking is based on the idea that the area around us has a significant impact on people, and with this in mind, the architects at this firm believe in getting to know the customer's needs before offering a solution.
DSHELL Design
DSHELL provides a comprehensive range of interior design, exterior construction, furniture installation, and lighting services in Noida's departments.
It takes your tired home and makes it fresh by adding a striking new design that fits your personality. Its head-turning ideas and methods instantly transform your old space into a brand new one that is merely tailored to your preference, if not more.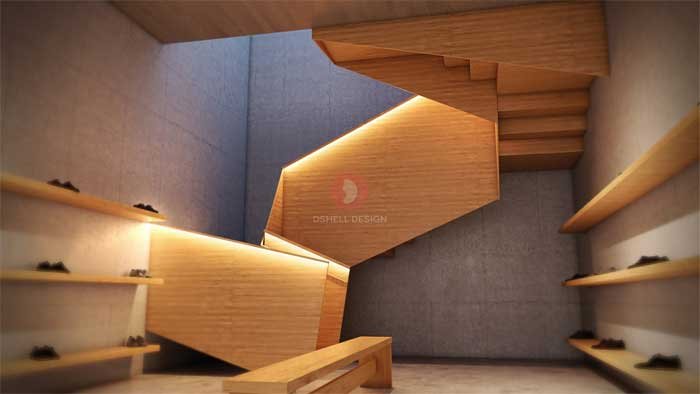 It has grown in popularity as a result of its ability to redefine commercial, residential, institutional, or any other place of interest with inexpensive yet effective services. With the right material, creative decorators
It transforms your home into a work of art, with vivid color coding, the smoothest texture possible, and a lovely arrangement of lights and sophisticated furniture. You may choose from a variety of DSHELL designs to make your outside more appealing.
There are many options to select from when you want to call it traditional, minimalist, trendsetter, Victorian, Colonial revival, or modern sleek styles.
It also gives you plenty of room to think by placing the appropriate amount of furnishings in your area. Apart from that Best Interior Designers in Delhi, you should be known if you the capital of India.
At a low-budgeted price, unique furniture with multi-purpose characteristics can meet your demands.
It's also quite skilled in lighting up rooms with a wide range of lights that provide style and comfort to the area around you. Table lamps, wall lights, and floor lamps are all specialties of the DSHELL crew.
Homes By Design
This firm, which was established by Rahoul Bir Singh and Lakshmi Chand Singh, aims to provide you with the ideal area that caters to your needs in the first place.
It provides architectural design, floor plans, environmentally friendly construction, 3D rendering, home renovation, and remodeling services, house extensions, new home construction services, structural engineering services, and room planning.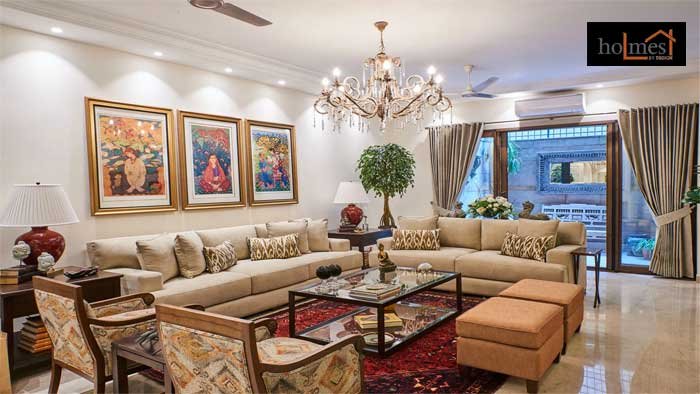 HBD is a firm that has developed 19 successful projects to achieve testimonials from its customers.
Madhuban house, Gurgaon home, Courtyard house, and The clay company pottery shop are just a few of the notable highlights that attest to its trustworthiness and uniqueness in producing innovative one-of-a-kind custom home designs.
As a result, collaborating with Homes by Designs' talented artisans to live your life differently is a no-brainer.
Here are Modern Elevation Trends for 3 Floor Building with Images.
DLD GROUP
The DLD organization, which stands for its prominent analysis viewpoints and multidisciplinary staff to provide the best outcomes, is run and managed by industry experts.
The firm's core management team of 20 years has extensive expertise in customizing the planning, design, and strategy to match the demands of clients.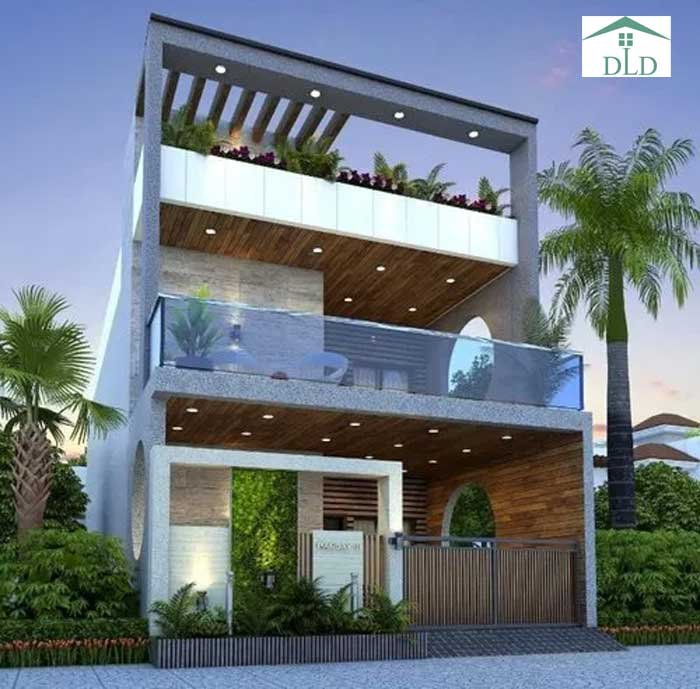 This professional architect firm provides home architects, design architects, commercial architects, hospital design architects, industry architects, 2D and 3D elevation drawing architects, and other services.
Also Read –Top 10 Balcony Railing Design Ideas in 2022
Architects Atelier
This architect company is also well known for producing highly optimized blueprints, making it a bargain. It provides an unrivaled dedication and continuous aid to creating the finest interiors and exteriors.
Building design sketches, as well as spa design architecture, are two of its working areas. It's a fantastic group of architects and designers in Noida who can help you meet your objectives.
Reckon Architects
Among its competitors, this 2000-year-old firm is thriving in the architectural sector. The reason for this is the company's innovative and graceful architectural designs and divergent thinking in their implementation.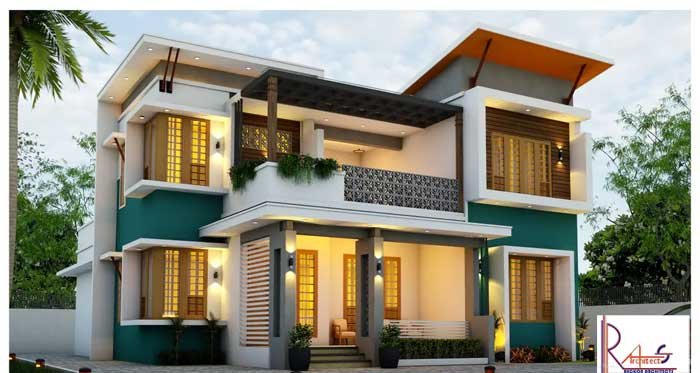 Architects are looking for sustainable and environmentally friendly solution-based interior decoration ideas. Some of the exhibited projects in the architectural design business include Architecture, Interior Design, Landscape Design, and civil and structural designs.
From commercial building and remodeling to interior customizing, Reckon Architects has shown its commitment and excellence in every project. It is a company that has received a lot of positive feedback for its variety and quality.
Conclusion
These are some of the most well-known and renowned architects in Noida who can provide the finest design for your architectural needs. So, grab your phone and call one of these great architects in Noida to help you create a structure, whether it's residential or commercial, flawlessly. We hope this list of Noida-based architects may be useful to you.