When it comes to wall putty, it has great covering ability, high whiteness, and good resistance to dampness.
Wall putty provides the wall with a smooth surface, which can be further painted with your desired color with a perfect finish.
People have also started choosing designs in wall putty as well. So let's discuss it in detail below and have a look at the modern wall putty designs you can choose from while getting it done.
Types of Wall Putty
There are two main types of wall putty: pre-mixed and powder.
Pre-mixed wall putty is the more convenient option as it doesn't require any mixing or preparation before use.
It's simply a matter of opening the container and applying it to the wall. However, pre-mixed wall putty can be more expensive than powder and may not be available in all colors.
Once mixed, powder wall putty can be applied just like pre-mixed putty. The advantage of powder putty is that it's usually less expensive than pre-mixed and is available in a wider range of colors.
No matter which type of wall putty you choose, both will need to be applied with a putty knife. The putty should be spread evenly across the surface of the wall and smoothed out as much as possible. Once dry, wall putty provides a smooth, even surface that's ready to be painted.
Read about, which one to prefer, POP or Wall Putty here
Wall putty is an important step in creating a professional-looking paint job. Whether you choose pre-mixed or powder, applying wall putty is a simple process that anyone can do.
Wall Putty Designs
Wall Putty Design Made using Masking Tape
Look around your room and decide on a basic shape or pattern that you want to create. You can keep it simple, like stripes or polka dots, or get more complex with geometric shapes or even a mural. But you need to make sure that you choose the best wall putty in india for such designs.
Trace your design. Once you have your design figured out, use masking tape to trace it onto the wall. If you're doing a more complicated design, you may want to sketch it out on paper first and then transfer it to the wall with the tape.
Fill in the gaps. Now it's time to fill in your design with wall putty. Then, use a putty knife or your fingers to fill in any gaps or spaces between the pieces of tape.
Let it dry. Once your wall putty is completely dry, you can remove the masking tape and admire your handiwork!
If you want to get really creative, you can even use different colors of wall putty to create multi-colored designs.
You may also want to know about the best cement in India for your construction work.
Texture Wall Putty Design by Hand
Texture wall putty design is an art that can be created by anyone with a steady hand and some patience.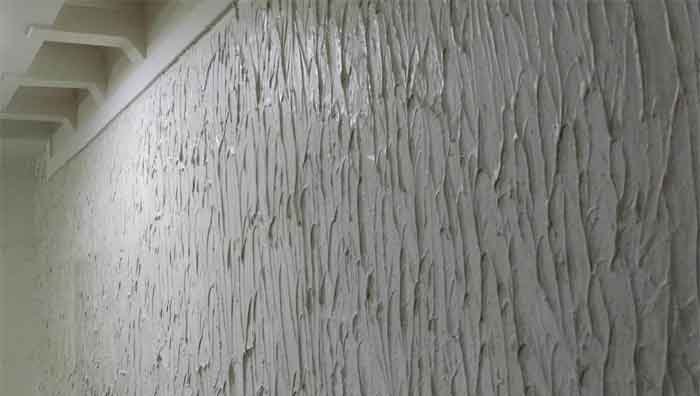 It's a great way to add interest to any room, and it's also a relatively easy way to change the look of your home without painting or redecorating.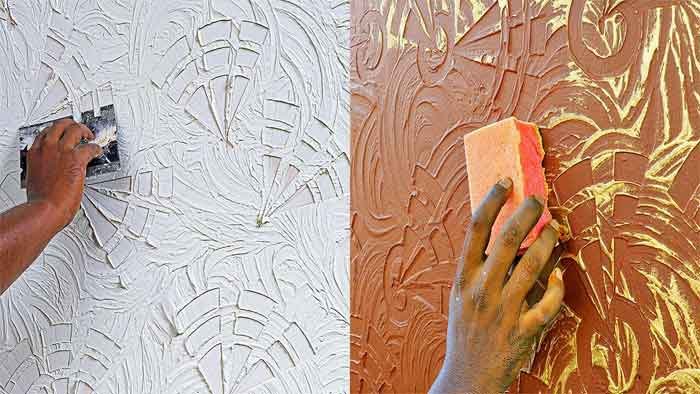 There are a few things you'll need before you get started:
-A small container of white acrylic paint
-A few different colors of wall putty (I like to use two or three)
-A small roller or brush
-A large sheet of paper or plastic (this will be your "canvas")
You may also want to view the unique brick wall design here.
To start, mix together your different colors of wall putty. I like to use about equal parts of each color, but you can experiment to see what you like best. Once your putty is mixed, begin rolling it out onto your paper or plastic.
Try to make your putty as even as possible, and don't worry if it's not perfect – the imperfections will add character to your design! Once you have a good layer of putty on your canvas, use your roller or brush to texture it however you like.
Once it's dry, carefully peel it off of the paper or plastic and apply it to your wall.
Texture wall putty is a great way to add personality to any room in your home, and it's also a fun project for kids or adults to do together. So get creative and have fun! 
Consider these unique boundary wall design for your exterior look.
Wall Putty Design using Stencils
Wall putty is a type of plaster that is used to create smooth, durable surfaces on walls and ceilings.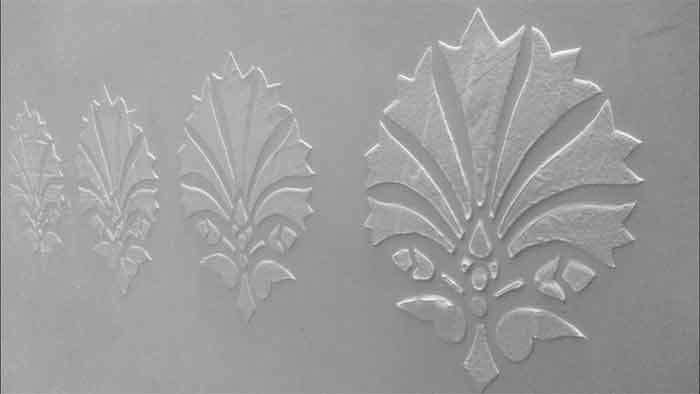 It is also used to fill in cracks and holes in walls. Wall putty is typically made from limestone, clay, gypsum, or cement.
The most common method is to use a brush or roller to apply the putty to the surface of the wall.
Once the putty has been applied, it needs to be allowed to dry completely before painting or other finishes can be applied over it. Depending on the brand of wall putty, the drying time can vary from a few hours to a couple of days.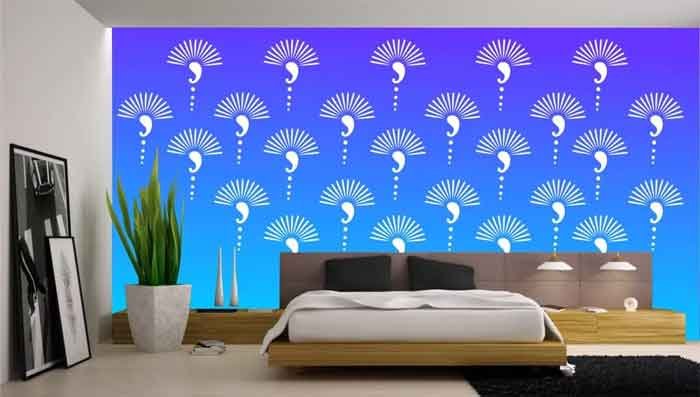 When using wall putty to fill in cracks or holes, it is important to use a putty knife or other sharp object to push the putty into the crack. The goal is to make sure that the putty fills the entire space so that the surface is level when it dries.
Note: you should also choose the latest and modern window grill design as well for your home. We have listed here some of the trendy designs you may want to check.
If there are any bumps or unevenness, another layer of putty can be applied and allowed to dry before sanding again.
Wall Putty Design using Sponge
Wall putty is a type of paste made from cement, lime, and water. It is often used as a surface treatment for walls and ceilings. One popular way to use wall putty is to create sponge designs.
Sponge wall putty designs are created by applying wall putty to a surface in a spongy manner. This creates an interesting texture that can add visual interest to a room.
Sponge wall putty designs are relatively easy to create and can be done using simple tools. if you are planning to give a unique look to the exterior, try acp sheet design listed here and go for it. These are durable, cost-effective, modern and very popular now a days.
Floral & Fish Scale Wall Putty Design
The floral and fish scale wall putty design is a beautiful and unique way to add interest to any room in your home.
This type of wall putty can be used to create an accent wall, or it can be used to cover an entire wall.
You can also find putty that is already textured, so you don't have to worry about creating texture yourself.
Also read: how to treat dampness in internal walls here.
Consider Reading:
Conclusion
Some popular ways to use wall putty include sponge designs, floral designs, and fish scale designs.