Lighting plays a crucial part in establishing the mood and character of a room or other interior design project.
Pendant lights are a great option for any area since they can be moved around easily and look great in any setting. Homemade pendant lamp projects are even more exciting since they allow you to add a unique touch.
In this in-depth blog post, we explore a compiled list of do-it-yourself pendant light ideas that will not only make your house more welcoming and comfortable, but will also offer a special touch of individuality to your furnishings.
Industrial Elegance: Mason Jar Pendant Lights
Mason jar pendant lights are a great way to get the industrial chic look. Hang pendant light kits from the tops of empty mason jars for a new use. To finish the appearance, go for Edison bulbs.
You can create a warm and welcoming ambiance by suspending these rustic pendant lights over your kitchen island or dining table.
Have you look at Perfect match for your bathroom lighting.
Nature's Bounty: Wooden Bead Pendant Lights
Wooden bead pendant lights may help you establish a natural and soothing ambiance. Create a sphere or a cascade of pendants by stringing wooden beads onto a wire frame.
You can't go wrong with these beautiful and simple pendant lights hanging in your living room or bedroom.
Timeless Elegance: Crystal Chandelier Pendant Light
The classic charm of crystal chandelier pendant lights will provide a new level of sophistication to the atmosphere of your house.
Create a sparkling pendant shade for your very own custom-made miniature chandelier by stringing crystal beads, pendants and wire together.
This gorgeous pendant light will lend a touch of grandeur and refinement to the design of your dining room or foyer when it is hung in either of those spaces.
The dazzling reflections that are generated by the crystals will create an entrancing dance of light and shadow, which will turn your area into something incredibly entrancing.
Read about – Home Office with Unique Lighting Ideas
Whimsical Delight: Geometric Paper Pendant Lights
Make a geometric paper pendant light and let your imagination run wild. Use durable paper or cardboard to cut out geometric shapes, then arrange them into elaborate pendant light shades using glue or tape.
These beautiful lights bring a bit of fun to any room by casting entrancing patterns on the walls when turned on.
Bohemian Chic: Macramé Pendant Lights
Macramé pendant lights are the ultimate boho accessory. Wrap a pendant light kit in macramé knots for a one-of-a-kind lamp cover.
These boho-chic pendant lights would look great in a bedroom or above a reading area.
Vintage Glamour: Wine Bottle Pendant Lights
Make lovely pendant lights out of recycled wine bottles by following these simple steps. Remove the bottom of the wine bottle and replace it with the components of the pendant light.
You can construct an eclectic and vintage-inspired cluster of pendant lights in your kitchen or bar area by selecting bottles in a variety of colours to use as the bases.
Here is Ceiling Lights for Bedroom.
Industrial Elegance: Pipe and Edison Bulb Pendant Lights
Mix the gritty beauty of industrial design with the warm, nostalgic glow of lights similar to those made by Edison.
Create a simple pendant light fixture by assembling metal tubing and fittings into the desired shape. Edison bulbs should be used to round off the style, and the lights should be hung over a work desk or a breakfast nook.
Coastal Charm: Driftwood Pendant Lights
Driftwood pendant lights can let you recreate the serene beauty of the seashore right within your own house.
Pieces of driftwood may be arranged to form a circular or linear pendant, which can then have pendant light kits attached to it. These pendant lights are the ideal complement to your beach-themed furniture and accessories.
Also read about – Light for Living Room
Repurposed Splendor: Vintage Colander Pendant Lights
By transforming old colanders into pendant lights, you may demonstrate your mastery of the technique of upcycling. Create elaborate designs that will enable light to pass through the colander by making holes in it using a drill.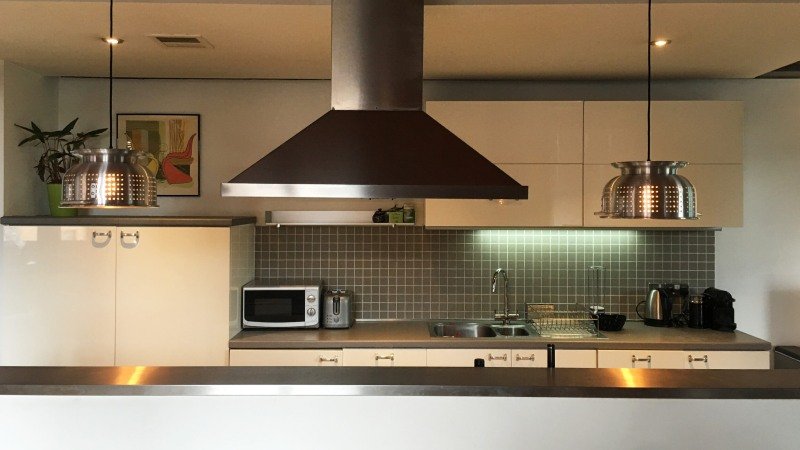 You may add a whimsical and unexpected touch to your kitchen by suspending these lovely pendant lights from the ceiling.
Get information about – Balcony Lighting Design
Simple Elegance: Concrete Hanging Lights
Make concrete pendant lights as an exercise in minimalist decoration. Pendant light parts can be cast in geometric or cylindrical moulds.
These sleek pendant lights are the perfect accessory for giving your house an urban loft aesthetic.
Magical Light: Terrarium-Inspired Glass Jar Pendants
Mix the attraction of terrariums with the elegance of pendant lights to create a stunning effect. Attach pendant light kits to the tops of the lids of glass jars, then fill the jars with various tiny plants, stones, and moss.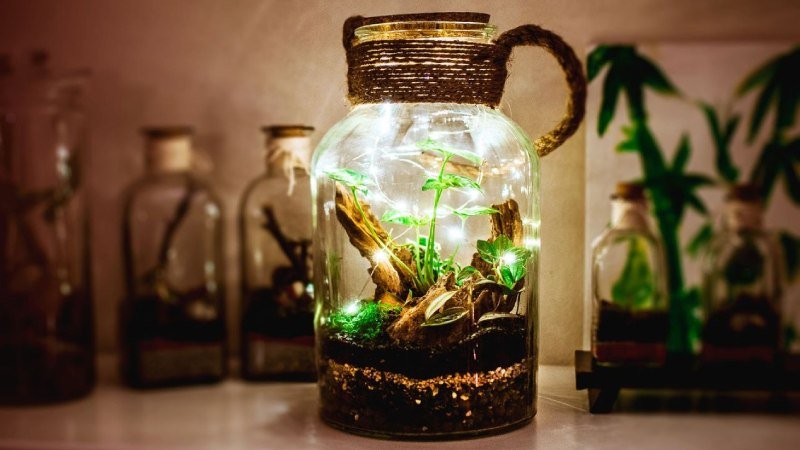 Create a beautiful indoor garden by suspending these charming pendant lights near a window that gets plenty of natural light.
Explore more about – Hanging Lights Ideas for Dining Room
Conclusion
Pendant lights that you make yourself are an interesting and attractive method to brighten your house while also adding a sense of originality and character to your dcor.
Every do-it-yourself project, from simple pendant lights made from mason jars to intricate patterns carved into wooden beads, gives you the chance to demonstrate your creativity and eye for aesthetics.
The world of do-it-yourself pendant lights provides an almost infinite number of design options for turning your living spaces into lighted pieces of art, regardless of whether you are inclined to the aesthetics of the bohemian, the industrial, or the antique eras.
Thus, roll up your sleeves, collect your supplies, and get ready to begin on a voyage of constructing dazzling masterpieces that will not only illuminate your house but also your spirit of creativity.
Consider reading -