Everyone desires to work in an atmosphere which looks aesthetically pleasant. Surroundings matter a lot. The work atmosphere decides the outcome of work. In homes the interior matters a lot too. 
Home is a place where we want everything according to our own choice and desires. That is why everyone decides to plan their homes according to their own preference.
Interior designing is an art of designing the interiors of either home or workplace according to the designs that look attractive to the owner. Interior designers work on designing the interiors. They plan and execute the design by asking the demands of the customer.
In this blog we will discuss what kind of qualities one needs to look for while choosing the interior designer for their homes. We will discuss interior designers of Chandigarh. We will discuss how they can help in designing the interior and how they can make your space according to your own specific wants.
Role of interior designers
Interior designers play an important role in designing homes and workplaces. Interior designers make it easy for all to have the best experience of blissful surroundings. Role of interior designers is discussed in following points-
They create great and attractive surroundings.

They plan the decor according to the needs of the customer.

They lay out the designs.

They ensure that the space is firmly utilised.

They ensure that the aesthetics fulfil the wants of the owner.

They determine what kind of specific requirements are needed to decorate a specific spot.

They plan lighting and other things.

They make sure that the designing plan is affordable.
These were few roles of an interior designer.
Have a look at best interior designer in Kolkata.
Type of interior designing styles
Let us discuss what kind of interior designing styles are there and how one can select the appropriate one. Following are the different interior designing styles-
Contemporary interior designing style that includes open spaces, neutral colours, natural fabrics. It is best suited for the people who want metal accent pieces to be added in designing.

Traditional interior designing style includes colours that are classy. It is best suited for people who want a traditional look in their designing styles. Antique things add a charm to this.

If someone is looking for industrial inner spaces to be designed then one can go with industrial interior designs. This focuses on how the interiors of an office should be planned.

Minimalist designs are for people who want simple aesthetic designs. Minimum amount of furniture is used. The openness of an area is something that makes it more worthy.

Eclectic interior designing styles includes blending of both old and new designs. It is a kind of high energy decor. One can be creative in this type of designing. Bright colour designs are used in this.
Depending upon the style and preference of an individual one can select any of the types of interior designing style.
Get information about – Best interior designers in Hyderabad
Benefits of interior designing
Here are the benefits of interior designing. Benefits are as follows-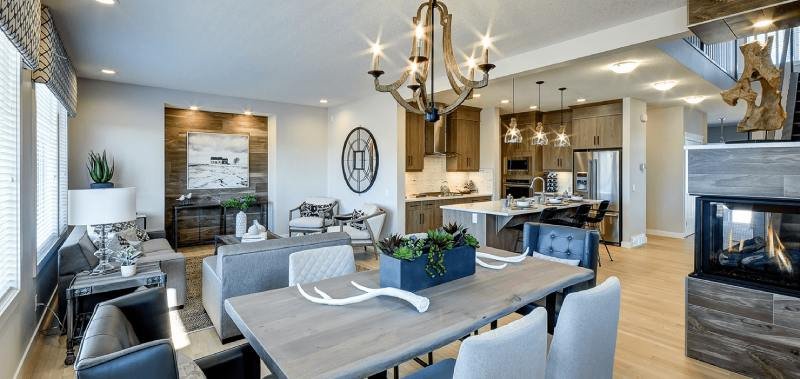 Interior designing makes the surrounding pleasant.

The blissfulness can be felt while being around good surroundings.

It adds charm to the place.

It makes things more beautiful.

It enables one to utilise the space wisely.

Good surroundings help by promoting a good mood.

Good views also help reduce stress.
These were few of the benefits of going with interior designing. Do not forget to choose an interior designer that helps to give your place the best look. Choose a good interior designer for good results.
You can also look at best interior designers in Pune.
What to look for while selecting interior designers
One needs to take care of a few things while choosing the best interior designer for their interior designing projects. Things like these are needed to be taken care of while selecting interior designers-
Ask about the previous work that they have done.

Check what kind of plans they have.

See how creative they can be.

Tell them about your budget and ask what kind of results you can have within this range.

Consult an interior designer that fits in your budget.

Ask them what will be the timespan in which they will complete the process.
These are a few points that one can ask or check while selecting a good interior designer for their projects.
Explore more about – Best interior designers in Delhi
List of interior designers in chandigarh
Here is the list of few best interior designers in Chandigarh. One can check the following list-
Book My interior can be considered best when it comes to interior designing.

SA fairs interior designers are also a great option.

Decor by us has good customer reviews.

MIH interiors received good feedback from customers.

Design studio best interior designers are also a great option when it comes to interior designing.
One can check the work done by these interior designers and can check what kind of specific services they can provide. After considering all these things one can go with the interior designers that looks feasible.
Read about – Interior designer in Ahmedabad
Qualities of good interior designers
Now let us talk about qualities of good interior designers. Interior designers with these skills can be considered as a great pick for interior designing. The skills are as follows-
Communication is the skill that is must to have by a good interior designer.

Critical thinking is something that one should consider too.

Creativity is something that enables you to choose an interior designer as the best one. Good creativity by a good designer makes it easy and smooth.

Another quality that one should look for is problem solving. A good problem solver is a good designer as then only the process will be completed without any hurdle.
Here is interior designer in Jaipur.
Conclusion
Interior designers can be consulted via visiting their specific sites. You can check for interior designers in Chandigarh online and you can see the work that they have previously done.After checking that you can see which designer can fulfil your demand.
After being specific and after having a brief talk with your shortlisted designers you can select the final one.Begin your journey of designing with the right guide.
Consider reading -