Designing the interior of a home, office or any other space is both an art and a science. That's why when it comes to choosing an interior designer, you want to be sure you're working with someone who has the skills and knowledge necessary to create the space you envision.
If you're located in Ahmedabad, India, there are many qualified interior designers from which to choose. Here is a list of the best interior designers in Ahmedabad.
Neotecture
It's a design firm based in Ahmedabad that is all about simplicity. They are driven by the goal of producing meaningful environments that improve your quality of life. 
"Honesty is the best policy" isn't just a saying for them; it's also at the core of their beliefs and everything they do revolve around it.
This keeps them honest and allows them to make the best judgments for your project. They do not charge a percentage of the job, so there are no unpleasant surprises after the project. 
They bill by square foot, ensuring that you know exactly what you will be paying them as soon as possible. They'll always give you an honest answer in response to your questions about when they can finish tasks or deliver results.
Dream Craft Studio
They think that focusing on high-quality design can transform a location and improve the human experience. They specialize in architecture, site planning, and interior design. 
Some of the typical tools they utilize throughout the building process to increase efficiency include 3D modeling and digital rendering.
They begin by listening to the needs of the clients and taking into account the site's physical conditions.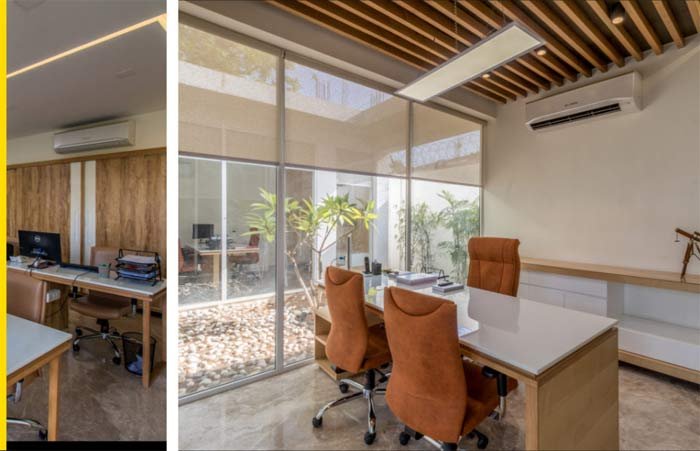 Their team designs complex, sustainable, and well-structured projects that reflect their specific needs and local context. Their practice has acquired extensive expertise in a variety of building types and how to construct them over time.
At Dream Craft Studio, the staff understands that you invested both emotionally and financially when you built your house. 
They draw on their combined abilities and pay attention to craftsmanship and details, which are best experienced in the homes they create.
Creating a complete environment is what landscape architects do. They combine planning, architecture, and interior design into one profession: designing the entire environment. 
You may also like to read – Wall Shelves and Selecting the Perfect One for Your Home
Moddinterio
They mostly concentrate on delivering more than simply basic interior design services at Moddinterio. With their innovative concept and creative imaginations, they try to make memories with 3D visualization software and ideas.
Moddinterio is a boutique interior design firm based in Ahmedabad, India. At Moddinterio, the team strives to provide the most exquisite design solution possible because of the expertise of the architects and interior designers. 
Showrooms are among the portfolio of residences/apartments/bungalows, as well as industrial facilities. 
They have established a distinct position among Ahmedabad's interior decoration firms at Moddinterio. Interior designs by specialist and qualified contemporary interior designers.
Designer's Circle
Ahmedabad-based Interior Design Company provides the best interior design services in Ahmedabad. The Designer's Circle, a group of master craftsmen and designers, is the leading interior design firm in Ahmedabad. 
They are one of the Best Interior Designers that offer innovative solutions for your architectural needs. They're recognized for having the greatest architects in India, Gujarat, Ahmedabad, and Maninagar.
If you want some more options, then you should try interior designers in hyderabad. Here, you can find some more talented architects which can resolve your all kinds of queries related to interior designing. 
WUD Interio
They are a project management firm that works with interiors. A core team of architects and business executives who can help you create your home, workplace, café, or any other space by making it easier for you to come up with ideas. You may trust their experience since they specialize in each area. 
They decided to start this project because they saw how difficult it was for typical people to leave their jobs and manage to build a home.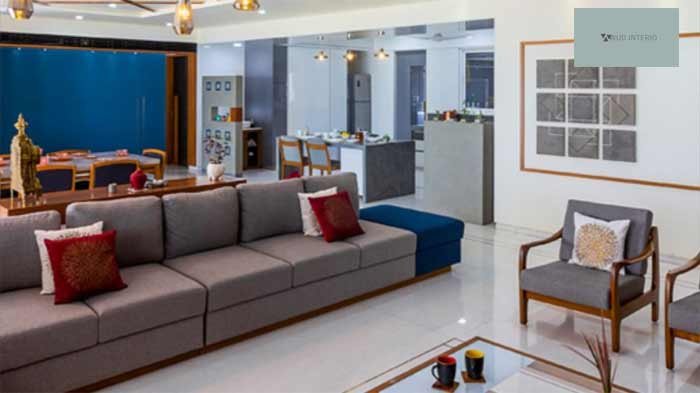 The team can help you maximize the use of your area to your vision and preferences. A committed project manager ensures that the job runs on time and that all details are recorded. 
The team manages the schedules of the service providers and keeps track of everything so you don't have to. For one year following completion, they offer a complimentary maintenance service to address any post-completion requirements.
Maybe you like to read – Lobby / Gallery Plus Minus POP Design Ideas with Photos
Darshan Group
Since August 1984, the team at Darshan has been working on and improving Interiors. It gives them great delight and pleasure to inform you that they are the only firm in Ahmedabad that provides comprehensive Interior Solutions under one roof.
Initially, the Darshan Group specialized in home décor. However, they kept getting asked by the customers for comprehensive maintenance of their properties, and it occurred to them that there was a need for such services. 
They recognized an area where there was a clear hole, and with their experience in this discipline, they were able to fill it.
Scope Interiors
They are an established interior design company with years of expertise in designing all forms of projects, whether it be a flat, a cottage, corporate office, retail store, restaurant, nursing home, educational institution, and more. 
While creating interiors for the clients, they always keep their present and future needs in mind.
A dream location is a dream location, whether it's for you or someone else. 
They have been successful in creating not only the rooms but also the aspirations of the customers, keeping their interest in mind and giving it utmost importance throughout the years of experience.
You should also know about – Construction companies in Bangalore
Bhaavya Interiors
BHAAVYA INTERIORS was founded and is still operating today, to demonstrate diverse skills and varied services. It was established to supply better interior living conditions for all of its renowned customers.
The team of Architects and Interior Designers, Civil Engineers, and Project Managers have come together under one roof to provide exceptional service to achieve higher-end outcomes in Interior Design projects. 
Their services are based on Interior Designing and its execution. A constructive method for moving your project forward will be established through their excellent working procedure.
BHAAVYA INTERIORS, a top-rated company in India, has made a name for itself as one of the leading turnkey consultants in Commercial, Residential, and Hospitality Interior projects. 
With BHAAVYA INTERIORS, Manikesh Choudhary promises greater services and complete project planning & design consultancy to get the best results in Business.
They apply their design talent and knowledge to make the common extraordinary. To provide unrivaled services in interior design, they are accessible all over India.
SRJ Studios
Interior design isn't a job; it's a passion for the team at the SRJ Studios Company. They set the bar high with every project they start by hiring the finest individuals in the business, who truly love what they do to bring the customers' ideas to life.
They are blowing people's minds with their unique designs, which were launched in 2018 with young energy and a creative mind. 
They provide not just interior design services; they are a one-stop shop for you that includes everything from house renovations to decorations, home automations, color, electricity, and so much more. 
Having years of expertise in the same industry has allowed them to identify uniqueness, which they apply to your benefit.
Pune is quite good place for interior designer. Here are some best interior designers in pune which are very popular worldwide. 
Bowers Studio
Jaydev Parikh and Nishika Soni, graduates of CEPT University in Ahmedabad, founded Bowers Studio, a young design firm. 
They are a modest staff of enthusiastic designers who are always eager to help with anything that falls within their area of expertise. They strive to deliver exceptional service from start to finish for each of the clients.
With a contextual approach, they design each project with relevant adaptive solutions. Their approach is founded on the idea of crafting encounters with care and incorporating cultural values. 
To gain experience in different art, architecture, and engineering disciplines, they collaborate with other professionals.
Conclusion
The companies described above are just a few of the many options available. Each has its unique strengths and weaknesses.