The first thing that people observe when someone enters your home is your walls.Aren't you someone who just simply likes to adore the beauty of walls. Walls really capture a lot of our attention. Be it our wandering thoughts and be it a favourite picture clicking spot.Walls play various roles.
Everyone is concerned about the recent trends and variations about a variety of wall tiles that are accessible. So why not try to solve their confusion and introduce them to the best wall tile designs to sustain their needs. This blog is going to share a lot of information about the wall tiles designs and how affordable they can be.
Now don't be stressed about which tile to choose and which not to. Everything is going to be simpler. So let's begin,this blog is going to be an informational one.
Why are wall tile designs essential?
Wall tiles are essential as they provide-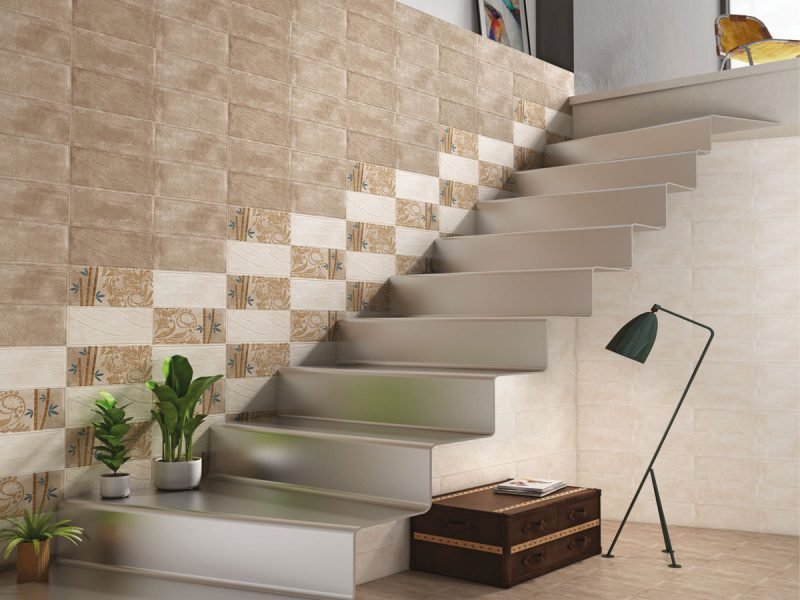 Walls to have a better look.

They provide walls to appear nicer.

Walls are something that captures a lot of attention.

An aesthetic wall can give a blissful experience.

The more pleasant your walls,the more relaxed you are!
As we now know that walls play a various role in the overall appearance of our homes,now let us begin by providing more information about the best wall tiles.
Have a look at elevation tiles design.
The different type of wall tiles
When we talk about variety,we talk about variations and differences then we talk about options and the best options that one can choose from. There are various type of tiles. Few of which area as followed-
Ceramic tiles: This type of tile is the most durable one and its appearance give it a perfect one to be chosen. Along with that it comes under affordable price range. If you want to restyle your walls at reasonable price then Ceramics are the ones!
Cement tiles:

These types of tiles are the most traditional one and are definitely the one which can give a plus point of enhancing the interior of your home. They come with an option of getting restructured over time when they lose their shine.

Marble tiles: Marble tiles are the best option for beautifying kitchen and bathrooms along with their perfect and smooth shiny texture they add a pinch to the elegance of your walls. They are more costly than the other ones but are a great option to be considered.
Limestone tiles: This type of tile is made of natural stones and is perfect if you want to have a blend of various styles. The perfect appearance is a boon but the maintenance of this tile takes a bit of your care and attention.
Metal tiles:

Metal tiles can be considered as a great option when it comes to an aesthetic look. The metal tiles on your walls can look appealing and it gives better function as per time.
You can also look at wall cladding tiles.
How to consider best wall tiles,what should be the salient features
One should consider the best wall tile by considering all these features. Wall tiles are to chosen on the basis of-
Durability as it tells how long the wall tiles can be at their same appearance or how durable they are.

Cost of affordability. Price of tiles is to be considered.

Cost of maintenance as it tells how much the cost will be there to take care of tiles.

Design as per your need.

New ongoing trends that appeal the most to you.

The material of tiles.
Get information about – Main gate pillar tiles design in india
Latest wall tile design
Here we are sharing the latest wall tile design that you can consider while choosing the best one for you.The list is as follows-
DGVT mosaic art decor: This tile comes with various designs and mosaic arts that will give an artistic look to your room. MRP-99/sq.ft
DGVT peru wood: A simple yet perfect look for your room. MRP-126/sq.ft
DGVT peru wood jumbo H: With naturalistic art and options available.
GFT BDC wood square beige ft: These tiles come with block designs in various forms and can definitely give a square perfect look. MRP-64/sq.ft.
Explore more about – Small living room floor tiles design
Wall tile size
Here is the dimensional measurement for getting a brief idea about the size of wall tiles. Large Wall Tiles and their size.

800mm x 1600 mm
800mm x 800 mm
195mm x 1200 mm
1000mm x 1000 mm
600mm x 1200 mm
Regular Wall Tiles and their size
600mm x 600 mm
145mm x 600 mm
300mm x 600 mm
300mm x 450 mm
300mm x 300 mm
Small Wall Tiles and their size
400mm x 400 mm
395mm x 395 mm
250mm x 375 mm
200mm x 300 mm
With this you can detect the need of wall tile size as per your requirement.
Read about – Johnson tiles
The different areas where different types of tiles can be applied
As per the need of location of your house or the place where you can apply specific tiles you should consider the material of wall tiles as per the locality.
The type of material such as–
Ceramic

Metal

Baked Clay

Glass,etc
Location of house–
Rooms

Kitchen

Study room

Place of worship

Drawing room

Bathroom.
Use various tiles at various places and consider that no type of material should be used at places where it will lose its efficiency. use specific material while using clay material in the bathroom.
Here is waterman tiles.
Benefits of beautiful surroundings
As mentioned earlier, beautiful walls can add an aesthetic look to your home interiors but therea re few additional benefits of a good environment.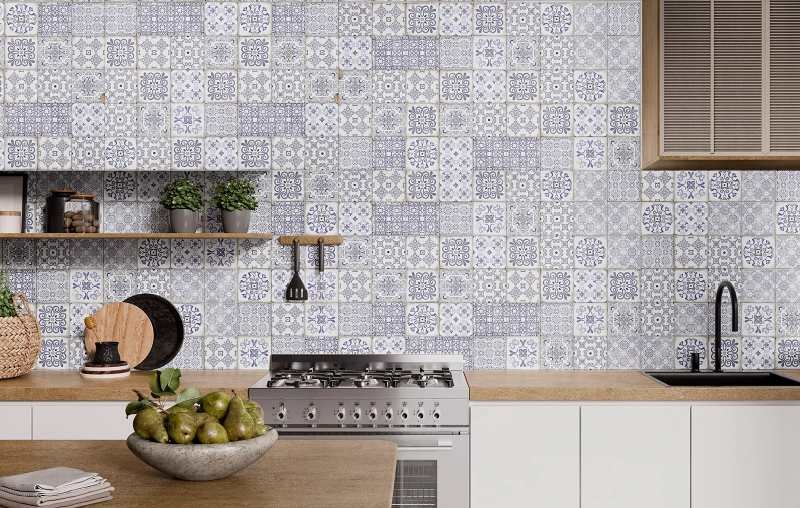 By looking at pleasant surroundings one can-
Relieves stress. It helps by giving a sense of relief.

Beautiful walls can give a feeling of pleasantness which will give you an upliftment of mood.

Beautiful wall tiles add aesthetic nature to your life too.

A renovation will bring a good change.
Choose the best wall tile and yes bring the desired change that you need in your surroundings as it is totally under your control.
Consider reading -