Are Want to give your home an ecstatic look? Then, why don't you try out Boho interior design for your home? For a long time now, the Bohemian style is getting popular and there are so many ways in which you can bring it to life. 
Usually, people relate Bohemian home decor with the bold colors but, that is not the case. One can even try out the amazing amalgamation of pristine white layouts with vibrant colors as well. So, friends!  It's time to get familiar with the bohemian theme and hints and touch of Bohemian decor in your house. 
Nature-Inspired Wallpapers 
It is very important that you look for a fresh approach to getting a sophisticated living room. Now, this can easily be done via nature-inspired wallpaper. 
Having a wallpaper of plant and flower motifs in soft pastel shades will offer the perfect boho look to any room and will immediately accentuate the entire look with aesthetic customized furniture and minimalistic rugs. 
Earthy Elements For Enhancing the Bohemian Decor 
Ideal bohemian home decor is pleasing to the eye. Therefore, if you want to make it pleasing to the eye, then add some simple visual elements such as wooden lamps, cane furniture, potted plants, rustic carpets, and macrame wall decoration. One can easily fill the wall space thoughtfully to make a statement in your room. 
Go With a Mix of Bold Colors 
Whenever it is about bohemian style interior, the first thing that you need to take care of is the colors. In bohemian-themed houses, colors such as purple, blue, pink, green, and orange are something that you can opt for. 
You will find a lot of metallic colors, jewel tones, colors, and warm earth colors that are preferred in this style. One can even try out brown, electric blue, purple, fiery orange, and other jewel tones as well while choosing the Bohemian themes. 
Try out Bohemian Furniture 
Bohemian Furniture designs are extremely amazing and they usually contain special furniture. One can search out the antique stores and shops as well for that. Each of these furniture designs is absolutely amazing and you can try out Patio design ideas to make your home more gorgeous. 
So, if you are looking to buy the amazing bohemia furniture, go with the simplistic approach, graphic prints, zig-zag designs, and don't forget to play with different colors around. 
Brick Walls and Ceilings 
To achieve the stunning bohemian chic style decor, you must try out soft pastel tones. They radiate vintage charm and add the fun floral accent wall. Make sure that you go with simple decor accessories if you have brick walls and ceilings. 
For the rustic charm, it is important that you choose the design in bricks in such a manner that it goes well with your architectural needs and taste. 
Introducing the Natural Materials to Your Room 
For the perfect boho living room, a hanging chair will add extra personality. One can try styling out with a sheepskin, bright pattern cushion, and many more. Also, when it comes to the boho accent, one must try out wall decors with wall art that can reflect a hippy vibe. 
Here you can easily add extra personality by introducing the sideboard in dark wood finish. Also, style with a vase of pampas grass, wooden elements, etc to achieve the perfect look. One can even try out a jute rug for adding interest and style to the floor. 
Creating Focus With Lighting 
For better interior schemes, well-planned lighting plays an important role. To achieve the desirable Boho look, you need to take care of the factors that can help in creating the perfect lighting effects.
One needs to include a lot of lamps that will offer a cozy feel. Try out Moroccan lamps that are ideal and cast low lightning around the room. Here are some unique lighting tips for home. 
Create a Mix and Match of the Art
One can try out artistic, alluring, and thought-provoking vintage pieces for adding the best vibe to your home.  You can even go with a tribal printed rug which can enhance the decors with the right rug for adding the additional character. There are several fine-looking arc lamps as well that provides the aesthetic look. So, go for that.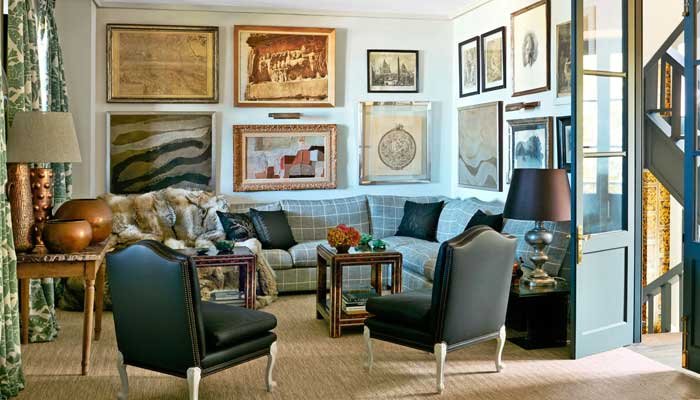 Bamboo Mirrors and Forest Greens 
For the bohemian home decor, you can go with Bamboo mirrors as well. These mirrors are the perfect elements that suit your interior space. One can add these mirrors strategically on the wall such that it can redirect light from the window into the corners.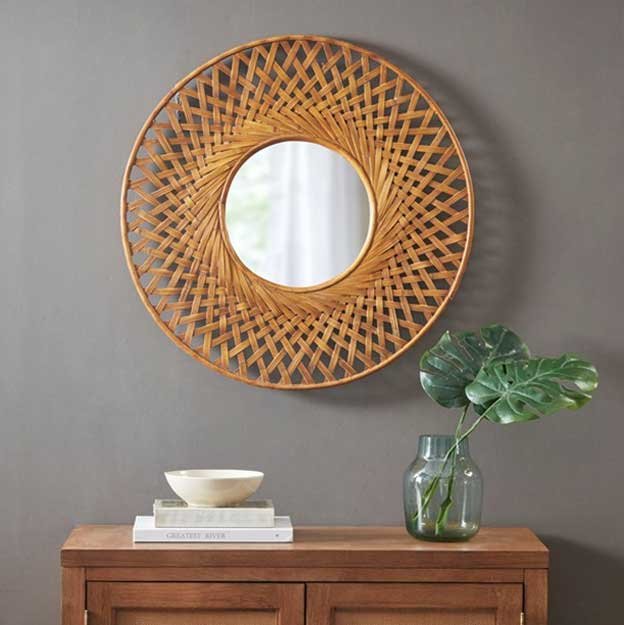 These mirrors are aesthetically and economically one of the best home decor accents that anyone could incorporate into their room. 
Conclusion: 
Bohemian home decor is a mix and match of the colors and decor styles in which everything is balanced rightly. One can make use of different elements such as graphic cushions, bright color accents, vases, chairs, walls, etc that add so much value to bohemian decor.