When it comes to Interior design, Furniture is one of the careful considerations that one should keep in mind before making a final decision. If you want to decorate your home in a stylish way, then you will have to think out-of-the-box, and for that matter, Custom Furniture is an amazing way to make your home an extension of your personality. 
Choose customized furniture such that it reflects your personality. Decorate your home with ready-made furniture that is specially designed and manufactured specifically by the top interior designers. There are various customized furniture items available in the market that are designed to adapt to the available space and to make the most out of floor space. 
Whether you want to give your house the right style or you want to know How to pick the best furniture for your abode,  customized furniture is a great idea to consider having high-end and aesthetic design.
Add a trace of rhythm, perfection, and charm with the customized furniture. And, it can easily be fulfilled if you opt for unique and stylish customized furniture. Go with furniture that adds a homely feeling even after the critical elements are added.  Apart from that, there are other factors as well that will help you choose the right customized furniture such as:
Color Combination
 If you are looking for

customized coffee tables, side tables

, or any other small items then they are absolutely great for setting bold accents. Choose the style and color that goes with your personality.

Pick a unique color such as teal blue for

customized sofas as they add a unique touch with elegant color combinations.


For creating a consistent appearance, you can opt for customized furniture of similar shades on which the entire house color scheme is based.
Measure the Space Around 
Once you have finalized the type of design for your furniture and the color scheme then come up with a measuring tape and measure the space that is needed to be filled. Check if the shelf going from the floor to the ceiling or your ceiling has enough height or not? Make sure that your customized furniture has enough space for people to walk in the hallway or dining room. 
Exclusivity of Custom Furniture: The best part about custom furniture is that it is exclusive to every room. They are unique furniture that reflects the style and personality of a person. So, if you also want to buy Custom Furniture then choose one that brings out the personal style to the room or to the entire room. 
Plan: Before you begin shopping for customized furniture, it is very important to spend some time thinking about the layout of your space. And, once you have figured out the design scheme in mind, share your planning with the retailer of your choice. There are a lot of options available in the customized furniture that can make your profile look stunning. You can experiment with an array of styles, colors, finishes, fabrics, and many more to make your furniture look extremely amazing. 
Make a Request For Samples: Whenever you have a chance to order samples of customized furniture, do that. It will give you a lot of clarity by seeing how the fabric responds to light, hold on to pets, and many more. 
So, if you want to determine whether your furniture is suitable for your lifestyle or not check its sample if possible. You can also check out Must-Have Study Room Furniture
Go with Your Lifestyle 
Furniture shopping is not at all easy especially when you are looking for customized furniture where each furniture item defines its own story.  As we all know, in any film the wrong cast ruins the entertainment similarly a wrong piece of furniture can ruin away from the style that you want to create in your house.
But, there are several custom furniture items that are designed in such a manner that they can easily fit your vibe even if you want to change the theme after some time. So, take some time and prioritize your preference before you make your final decision of choosing customized furniture. 
Pick the Fabric Carefully 
If you are looking for customized furniture then it is very important that you choose the fabric very carefully. There are plenty of choices available such as you can choose wood, structural material, etc. 
Apart from that fabric material, design, color, style, everything matters. So, take ideas from somewhere and think about what can go with your vibe and with the existing furniture that is available in your room You can take advice from an interior designer or from someone who has some expertise in that field to have clarity. 
Opt for a Theme 
Customized furniture can help you create a place that is based on your taste and preferences. It is an integral part of your home. So, pick a theme and then choose Customized furniture so that it can bring out complete harmony to the entire interior of your room.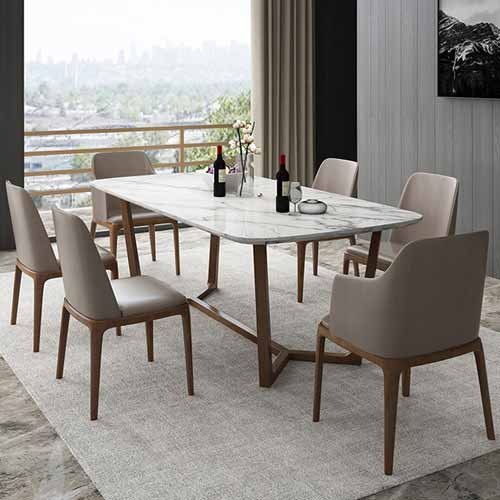 For instance, if your walls are complete of dull color you can choose tropical printed chairs with the dining table. It will help you get creative. There are various customized furniture items that use reclaimed wood and recycled material. So, all in all, you can easily choose the theme be it environmental, aesthetic, modern, etc, and pick an item according to that. 
Conclusion:
Whether you are thinking of redesigning your house or moving to a new house, Customised furniture can add a stunning twist to the entire space. You can even look out for Vastu Tips For Bedroom Furniture if you want to add customized furniture in the bedroom area as well. So, whenever you are in doubt about how to choose the right customized furniture then have a look at the above-mentioned tips.