Are you tired of your home's dull and old appearance but cannot afford to buy or build a new one? The greatest way to make your ideal house a reality would be to renovate it. House renovations may be difficult and untidy if not planned properly.
Finding the ideal room renovation ideas can be challenging because there are many options for changing every home part accessible in publications and even online.
You should have a strategy for a full house renovation to give your property a stylish appearance to avoid confusion and impulsive decisions.
Even if it's not required, you should hunt for original ideas that modernize your home's design and overall décor while embracing current trends.
Any homeowner who is building or modifying a home has the chance to experiment with fresh concepts and express their desires. Because of this, working as an interior designer is hugely valuable and fun.
However, focusing on your preferred design aesthetic and decoration ideas that go with the theme could be challenging.
These design ideas can be applied to any room in your house, including the bedroom, living room, dining room, bathroom, kitchen, parlor, or any other location you deem suitable for some decoration. 
What is Home Renovation?
"Home renovation" or "home remodeling" is the process of repairing a dilapidated, obsolete, or broken residential building to make it more aesthetically pleasing, more functional, or both.
Technology improvements, especially those still in the planning stages, have tremendously impacted future room renovation ideas. Thanks to the advent of house renovation software, interior designers and architects may change their ideas in a lifelike 3D simulation before any actual work is done.
To make a proper renovation then plan out your house with these vastu tips. We have mentioned some Vastu tips with genuine reasons. 
Advantages of House Renovations
Old house renovation
It typically enhances the visual appeal of the home. The advantages, though, go much beyond that. Working with a reliable home renovation service company is crucial since they'll help you enhance function, efficiency, value, and lifestyle.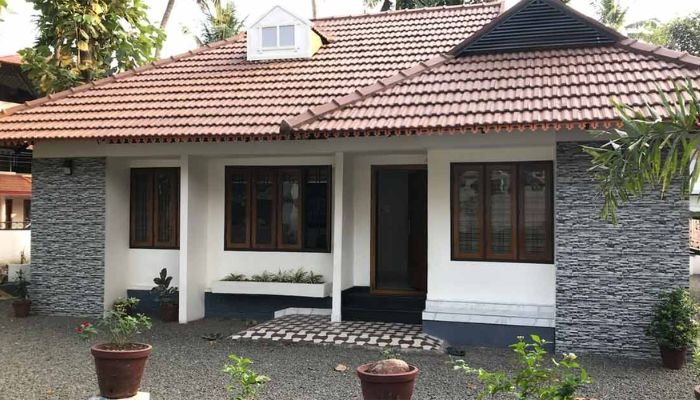 Enhance the Functionality of Your Home
Using room renovation ideas, you may tailor home improvements to your particular needs. Perhaps you need to expand a room to accommodate your growing family or add more kitchen cabinets for more storage. Your makeover will enhance your home's utilization.
Offer You a Second Living Space
You may increase comfort by adding more room to an old house renovation. For instance, you may invest in garage conversion to add space for gatherings with friends and family. You should also design these important places in your house. It makes your house more beautiful.
Things to Consider in a Home Renovation
Choose The Best Renovation Contractor For Your Work:
Seek out the best builders and Renovation contractors from family and friends so that you are confident in their ability to complete the project.
It is also essential to request a detailed quote from the contractor so that you may haggle over the price without sacrificing the caliber of the job. 
Here are some Top Construction Companies in Lucknow
It's crucial to gather references for the items you'll be adding to your house and determine whether or not they suit your style, just as it's crucial to choose a renovation contractor who understands how you want your home to appear.
Verifying Each Completed Aspect of the House 
Once your home renovation is complete, be sure to examine each room routinely. Check the lighting, furniture, false ceiling design, and paintwork to ensure you receive your ideal house just as you planned.
A schedule for when and which portion will be rebuilt and finished should be established once everything has been decided upon and work has begun.
For a refurbishment done properly, keep an eye out for all civil and design criteria and their prompt delivery.
Most of the time, when adding decorations and furniture to a room, a homeowner becomes so engrossed in the process that the interior design of the space escapes their attention.
When you look at your space, a well-finished interior makes a significant impact and brings the extra furnishings and accessories to life. 
Top 4 Home Renovation Ideas to Consider
Expand Outdoor Living Areas
There is no better place to unwind and have fun than in your backyard when the weather is suitable.
If your backyard is a little dull, there are methods to make it more appealing and give you the freedom to enjoy your house. They comprise a fountain, alternate seating, potted herbs and plants, and a swimming pool.
Transform Your Kitchen
Focus on what will work for you when designing your kitchen renovation. Keep the layout straightforward and usable while dressing it up a little.
One of the most significant home renovation services is upgrading the current kitchen instead of building a brand-new one.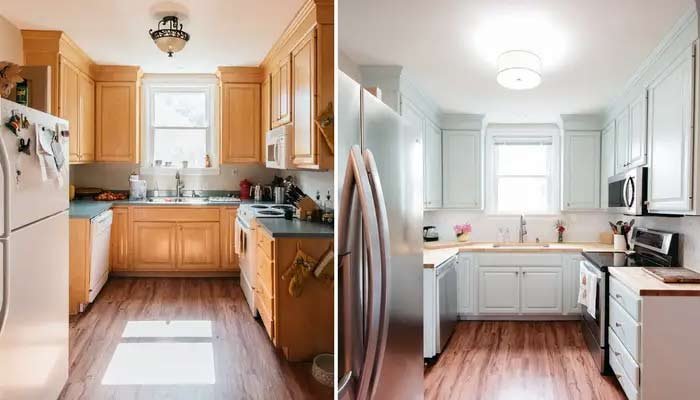 It provides the best returns on investment and may draw even obstinate consumers. To employ charming kitchen islands for a wonderful cooking and dining experience and to fit the design of the combined area, kitchens are now also built in an open-plan layout.
Bathroom Renovation
When renovating your house, a bathroom is a crucial place to take into account. Unfortunately, improvements by designers frequently don't pay off. But even a modest bathroom renovation works wonders.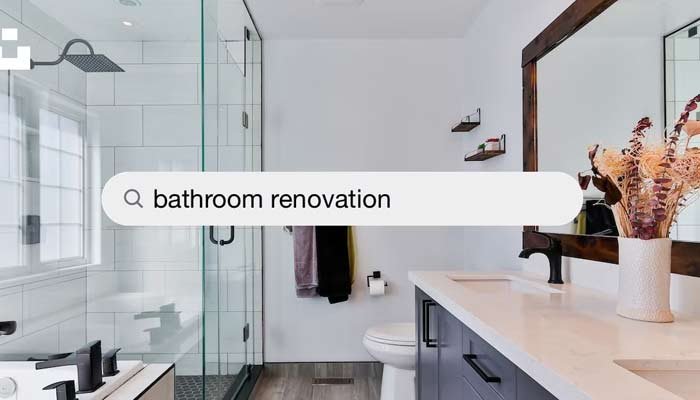 Install the appropriate choice of hanging toilets, shower areas, fixtures, worktops, and cabinets as they account for more than 50% of the bathroom renovation cost. As a bonus, you may include hot tubs.
The bathroom door design is one of the major parts of bathroom renovation. There are many options available in the market for bathroom doors. like steel, plastic, glass, etc. 
Upgrade Your Home to a Smart One
A smart house is now required due to the rapid advancement of technology. Additionally, any home in your area may be a smart home. When you turn your house into a smart one, all the goods will be made just for your requirements. Using your smartphone, you can manage your home from anywhere.
Whimsy is always appreciated
Whimsical-themed wallpaper

is not just for children's rooms. Even while it is suggested for them to support their pleasure and aid in brain development, a funny wallpaper may be a great way to start a discussion in any space.

Instead of going all out with wild birds or talking chimpanzees, choose a theme that speaks to you while adding more to your design ideas.

As you may have heard, one man's trash is another man's fortune. Yet, it is not required to be another man's thing. 
Boost what you already have
Whether they are

discarded curtains

, upholstery, old furniture, piles of wood pellets, or any other item, repurpose the things you currently have.

You may build a

coffee table

or a nightstand out of leftover wood. 

Alternatively, you may repurpose an old side table by adding cushions and some linen to your seating area. With a bit of DIY, it's simple to turn an out-of-date, useless item into a stylish piece of home decor.
Wall art and murals can offer personality
We can all agree that art makes a space more appealing. 

Beautiful murals painted

up and down the tunnels, and occasionally even the streets, may have caught your attention if you've ever gone through New York. Why not use your brush to create one?

If you don't think of yourself as an artist, you may always purchase art at an auction or invest in up-and-coming artists
Before going for wall art just read this – Enhancing the Wall Decors With Wall Art: A Buying Guide
Create a focal point to draw attention to the best products
You can choose a minimalistic décor scheme to make your house beautiful. Who says minimalism excludes exclusivity?

You can save by buying your

furniture from flea markets

, but make the best pieces the centerpiece of your décor.





You might have acquired an antique breakfront, received a beautiful painting from your spouse's travels or worked on something at Woodshop. You can subtly present a focus point by designing a segment that is dedicated to it.
Lighting will make the space more vibrant
Since LEDs are standard, you should look into gradient lighting for boldness. 

Also available are pendant lights, which give any space a romantic feel. Not to mention,

DIY string lights

or sconces can offer some flair. Another choice is a chandelier, which can add a sense of elegance to any space, no matter the size. 

But

natural lighting

has incomparable potency. No matter how your property is set up, spend money on skylights and glass windows to let in enough natural light and wind flow. The living area becomes suddenly livelier.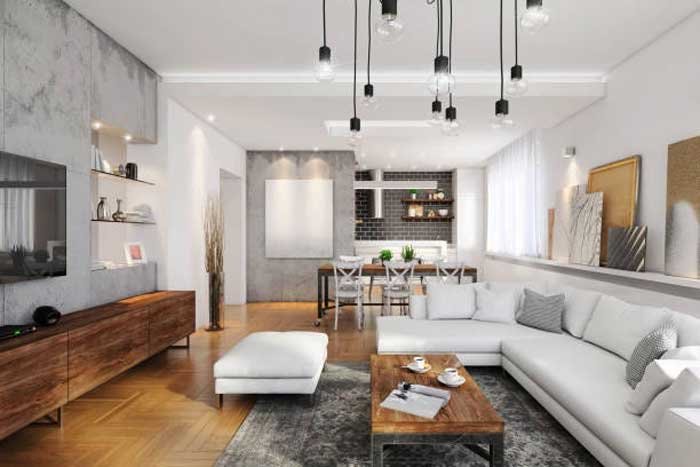 Include some natural elements
An extension of our former point with a minor change.

Design your space with organic ingredients

like woodwork, succulents, and plants. They brighten your home while also being excellent sources of life force and air purification.

Furniture made of natural wood

, such as coffee tables, dining tables, headboards, etc., gives the room a rustic look and a minimalist sense that makes it feel cozier.
You may also like to read – Teak wood vs sal wood for making furniture. 
Invent new ways to use fixtures and switchboards
Spend money on cutting-edge switchboards and fittings for your kitchen and bathroom because new and improved designs are constantly being introduced to the market.





Accept

new ideas in interior design

, and you can turn drab spaces into examples of futuristic design for others.
Antiques add class
There is no denying that an antique area rug or a piece of antique furniture can truly brighten up the space. Additionally, they have a classy appearance no matter where you put them.

You can even use

antiques to decorate your bedroom

to prove that you are a gem, just like the exquisite object in front of you. You can also try these

Bedroom False Ceiling Design with Modern, Simple, Trendy Designs.
What you don't like, color up
What should you do with a dull space?
You add color to spice things up. Don't limit yourself to using only the hues found in ordinary paint when selecting the color scheme for your interior design.



By adding gradients and blending swatches, take it a step further. According to reports, interior designers worldwide are fast adopting the 50-150 rule as one of their go-to color schemes.

Just add some color to something to make it look brand new, whether it's the walls or a piece of furniture.
Also Read – Modern Texture Paint Designs 
Symmetry isn't the only ally you have
Add some asymmetry to your decorating concepts. Alternate design fads can be used, or you can give the room some texture and gradients.
Add effects and illusions
Effects extend beyond the ceiling. You can include them with some artistic lighting or with do-it-yourself wall patterns. 'Blossom' provided some valuable suggestions that you can apply.

You've undoubtedly seen homemade lampshades that simulate various towns or creatures, just like we used to make with shadow puppets. They are simple to build at home or to buy at flea markets.
Why not install a bar inside the home?
Establish your home as the hub of social gatherings rather than waste a lot of money at bars throughout the city. Carve out a space for a home bar in the living room or an open-concept kitchen.
Don't we all require that extra support to make us feel more secure during these turbulent times? Your home can express your personal preferences without you having to say anything. So begin and remember that creativity is always a smart move.
Conclusion
Without adequate preparation, starting a house renovation might result in significant financial outlay and subpar work. You may make your old house into the home of your dreams with some careful planning and aesthetic measures. 
Updating the bathrooms, kitchen, and roofing should be your top priorities if you want to make changes to your home to increase its worth.
A diligent search must be made for the materials needed for such a room innovation idea. And with only a little investment, you can do all of this. You may explore the collections and sort by various styles and themes to discover one that suits you.