In the culture of Maharashtra, India, the pre-wedding ceremony known as Dohale Jevan holds a significant place of importance.
It is a happy occasion that recognises the woman who is expecting a child and bestows blessings upon her for a safe and happy transition into parenthood. The lively and ornate Dohale Jevan decoration is an essential component of this festival.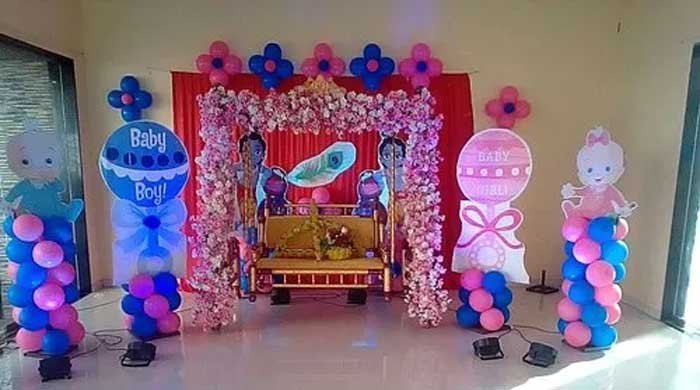 In this article, we will investigate the significance of Dohale Jevan, look into the numerous components of its décor, and discover unique ways for making this event an experience that is both unforgettable and artistically attractive.
Understanding Dohale Jevan
The name Dohale Jevan comes from the Marathi terms "Dohale," which refers to swinging, and "Jevan," which refers to a feast.
It is customary to celebrate the soon-to-be mother-to-be and shower her with blessings during the ceremony, which takes place during the seventh or ninth month of pregnancy.
Invited guests include members of the mother-to-be's immediate family as well as her closest friends. The Dohale Jevan decoration, which serves as the focal point of the event and creates an atmosphere that is cheerful and festive, is one of the highlights of the gathering.
Consider reading about low budget marriage mandap decoration as well here.
Elements of Dohale Jevan Decoration
Vibrant Fabrics and Window Treatments
Fabrics that are vivid and colourful play an important part in the décor of Dohale Jevan.
The setting is given an air of festivity by the addition of colourful sarees, dupattas, and other cloth pieces that are employed to create a stunning backdrop.
Try these birthday decoration ideas at home as well here.
Flower Garlands and Torans
Flower garlands, which are often constructed from marigolds and roses, are utilised to embellish the entrance and various parts of the venue.
Torans are also utilised to decorate the venue. To further improve the look of the entire decorating, torans, which are ornamental hangings created from flowers, leaves, and beads, are also employed.
Rangoli and Ballons Designs
Intricate rangoli patterns that are formed by utilising vibrantly coloured powders and ballon are a popular choice for Dohale Jevan décor.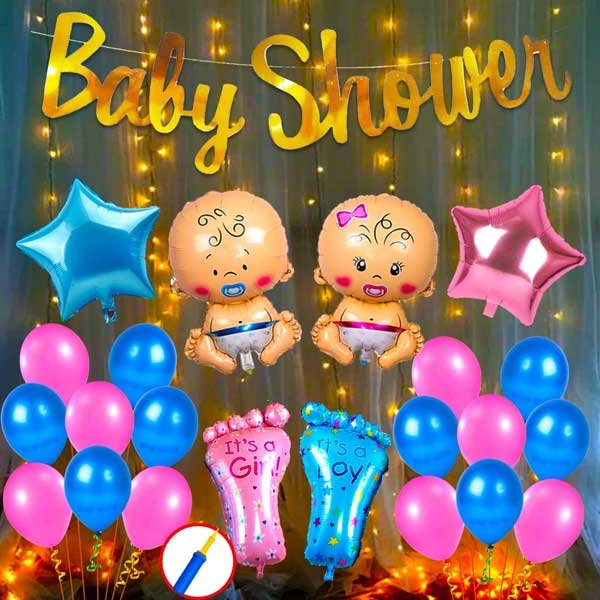 These beautiful creations lend the event a sense of sophistication as well as the allure of its storied past.
Traditional Props and Artefacts
Traditional artefacts and props such as matkas (earthen pots), dolls, cradles, and other baby-related items are strategically placed as part of the decor to represent fertility, prosperity, and the impending arrival of the baby.
Ideas for Original Decoration
Decorations for Swings
Because the name Dohale Jeevan can be translated as "swinging feast," it is possible to make a tastefully adorned swing the primary focus of the venue.
Decorate the swing with various vibrant fabrics, flower garlands, and cushions to make a seating area for the expecting mother that is both comfortable and aesthetically pleasing.
You may also like to read ganpati decoration ideas at home here.
Floral Backdrop
Use both real and fake flowers to create a breathtaking floral backdrop for your event by combining the two types of blooms.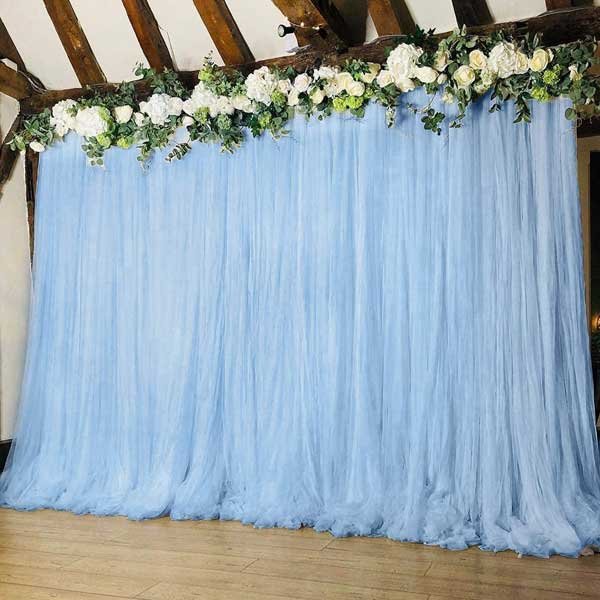 Arrange them in a variety of shapes and designs to provide an eye-catching backdrop for the ceremonial rites and photo opportunities that will be taking place.
Hanging Decor
To make the ceiling more aesthetically appealing, try using a combination of flower strings, terracotta pots hung from the ceiling, and colourful curtains. This provides the venue with an additional dimension, as well as an air of merriment and celebration.
Add a Personalised Touch
Add a personalised touch to the decoration by including personalised components such as custom-made banners, photo collages, and baby-related symbols that express the journey and excitement of the pregnant mother.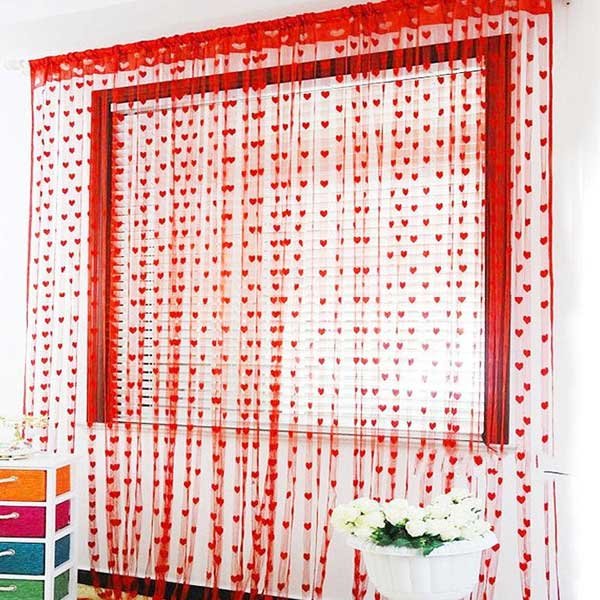 Food Display
Arrange traditional Maharashtrian delicacies in an attractive manner on a table that has been decorated. To increase the visual appeal of the food display, you can add decorative elements like as flower petals, torans, and brassware.
Try these balcony decoration ideas as well here.
Conclusion
Dohale Jevan is a beautiful and significant pre-wedding event in the Maharashtrian tradition. The purpose of this festival is to honour the expectant mother and her journey into motherhood.
The decorating known as Dohale Jevan plays an important part in producing an ambience that is jubilant and visually fascinating for this happy event.
Consider Reading:
Each component contributes in its own way to the festivity and cultural depth of the occasion, whether it be with vibrant drapes and fabrics, flower garlands, rangoli, or traditional props.
You may make the Dohale Jevan ceremony an experience that will be genuinely unforgettable for everyone involved by including innovative decoration ideas such as flower backdrops, hanging decorations, swing decorations, and personalised touches into the event.
As the soon-to-be mother prepares to start on the wonderful path of parenthood, the decorating prepares the way for blessings, joy, and celebration.
Take part in the customs, don the colours, and cultivate a mystical setting to make your event one that will be remembered fondly for many years to come.