Estimating the total cost of constructing a building in India is the most complicated process, especially if you are a novice. Relying on an online Construction Cost Estimator is not always suggested because a simple difference between the actual expenses and anticipated construction cost may simply cause project failure, regardless of whether the building is commercial or residential property. Estimating the total construction cost of a house is very important because it is the crucial component of total housing cost and in big Indian cities the magnitude of which is quite higher. Value engineering and efficient cost management are the two vital elements on which every professional builder relies today to ensure lucrative business. So, if you are deciding to construct your new home, here are a few helpful tips to reduce total construction costs while building a house in India.
Cement
Today most of the cement manufacturers usually adhere to the stringent rules. So, in terms of quality of cement, you will find no considerable difference between different cement brands, whether it is national, local or international brand. It is suggested that you must settle with the locally produced cement to get the most out of your money. This would prove to be the safest bet as most of the local cement manufacturers usually produce the cement in adherence to the local weather and climate. So, you are likely to get the best cement product from the local manufacturers and at very affordable rates.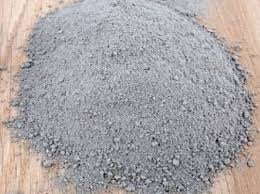 Bricks & Blocks
Just similar to cement, there are no considerable differences when it comes to blocks and
bricks. You will find both fly ash bricks and red clay bricks available in the local market. But
you need to keep in mind that the fly ash bricks and red clay bricks are only suitable for
constructing structures up to 3 floors. After the 3 rd floor, the builders usually make use of
AAC blocks that are also referred to as concrete blocks in India. The concrete blocks in India are quite expensive than the red clay bricks, but they are very stronger and light in weight which can help you save lots of money on steel bars and later on phases of building a house. Moreover, AAC blocks also have better insulation capacity and low thermal connectivity; thereby you can enjoy cooling effects during summers and keep the
energy bills to the minimal.
TMT Bars
TMT bars are the backbone and prime material of any modern construction or structure. But the TMT bars are expensive affairs. You will find no shortcuts for this construction
material as they are an important component for any foundation and construction work. So, it is necessary that you buy the TMT bards as per the design and models of the house and other structures. You will come across different grades of TMT bars in the market and choosing the right grade for your construction project is essential. The FE415 for homes and Fe500 for multi-storey buildings and FE550 for underground structures and Fe600 for buildings that demand industrial-grade strength were some of the grades of TMT bars that go into the construction of homes and building in India and you need to make the selection of TMT bars as per the construction needs.
Use Smart Technology To Save Money
Prefabrication is the most advanced and latest technology that is being widely used not only for curtail construction time but also to reduce the total construction cost. You need to hire reputable contractors in India that can help you in selecting the right prefabrication
products for your building construction. The modern building construction methods are not
only beneficial but cost-saving too. Plus, it also helps you to achieve the highest percentage
of precision in building homes.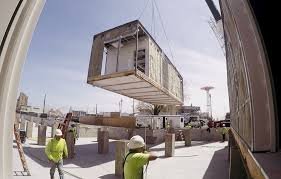 Hire Experienced Professionals To Save Money
Experienced professionals can help you in many ways in reducing the total cost while
building a house in India. From choosing the best methods of construction to selecting the
right construction materials to choosing the right Cement and Sand Ratio for Brickwork
and more, they can help you in many ways to keep the total cost to the minimal.
So, if you are really interested in saving money on your next construction project ensure to
have someone that specializes in the field to keep the total construction cost to the minimal
while building a house in India.