A girl's bedroom offers more besides just an oasis for relaxation; it's a haven where creativity blooms and ideas soar the journey. Building an engaging and artistic room for a young girl entails integrating utility with details that represent her own nature and preferences.
From fanciful fairy-tale concepts to sleek and elegant designs, this blog article is going to lead you on an adventure through captivating girl bedroom concepts giving insight and useful tips to make it a wonderful refuge that she will cherish.
A Fairy-Tale Escape
Make her bedroom a fairy-tale haven with a wonderful decor that allows her most preferred storybook figures to light.
 One option is to use an

overhead bed with flowing sheer

curtains and fairy lights.

 Wall stickers with fairies, unicorns, or princesses.

 Adorable reading nook with a comfortable chair and a bright and colourful bookcase.
Vibrant Bohemian Oasis 
A bohemian-inspired bedroom is ideal for the eccentric girl who enjoys bold colours and varied designs.  Consider using,
An

encompassing blend of vibrant

colours, patterns, and textures to create a dynamic and inviting environment.

Tapestries and wall hangings made with a macrame. 

Scatter cushions and carpets with vibrant patterns.

Relax and unwind in a comfy hammock or swaying couch.
You may also read: Modern wardrobe design
Nature-Inspired Haven 
Bring the outside inside by creating a nature-inspired bedroom which encourages relaxation and connection to the natural world. One may think of utilising, 
Choose earthy colours such as greens, browns, and blues.

 Floral wallpapers or botanical prints.

Planters suspended from the ceiling with flowing foliage.

Natural textures and coatings on wood antiques.
Under the Sea Adventure 
With an intriguing under the sea-themed bedroom, you may immerse yourself in an underwater world. 
Blue and aqua colour schemes can be used for the walls and bedding.

 

Designed with seashells

and artwork inspired by mermaids.

 A rug in the shape of a fish or a wall painting showing an ocean landscape.
Space Odyssey 
Inspire her cosmic enthusiasm with a space-themed bedroom that piques her creative mind and fosters a sense of amazement. 
Decorate the walls with

glow-in-the-dark celestial bodies

and dark blue or black paint. 

Add celestial-themed bedding, a rocket-shaped bookcase, and astronaut-themed artwork to produce an out-of-this-world space.
May you should also know: 3 bedroom house plan kerala
Chic and Modern Elegance 
A sophisticated and contemporary bedroom furnishings is an appropriate choice for the girl who values refinement and current style.
Choose a neutral colour choice with

dramatic highlights like a striking wall

or colourful accessories.

Select furniture that is streamlined and elegant.

 Integrate geometric patterns and metallic elements for a glamorous touch.
Dreamy Scandinavian Retreat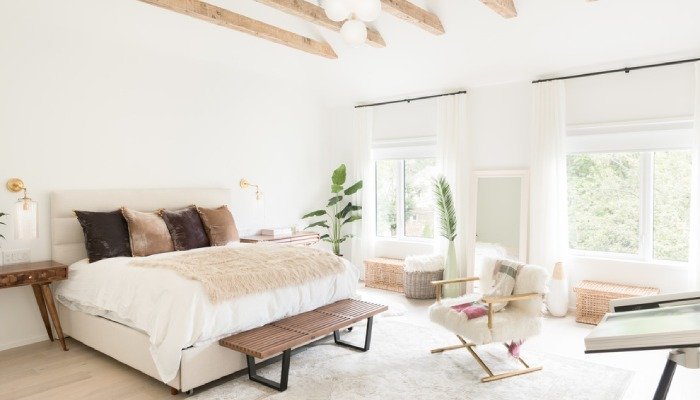 Make a tranquil and cosy Scandinavian-inspired refuge by combining minimalism, utility, and earthy tones.
Use a colour palette that is gentle and relaxing, such as whites, grays, and mild pinks. 

Select minimalist furniture with sleek lines and natural materials such as wood and comfy linens. For an

environment that emanates warmth

and comfort, use hygge elements such as fairy lights, soft carpets, and comfy seats.
Also read about: Wall stickers
Artsy Wonderland 
Let her artistic side shine through with an artsy fantasy bedroom that encourages innovation and individuality.
Utilise bright, strong colours on the walls, 

install artwork or a chalkboard wall where she can be authentically herself. 

Make an art nook for her,

complete with a drawing table

, supply shelves, and a gallery wall to display her works of art.
Vintage-Inspired Charm 
A vintage-inspired girl bedroom captures the beauty and elegance of former ages. 
For an opulent atmosphere, choose delicate pastel colours, lace embellishments, and flower motifs. 

Incorporate old furniture, such as a

Victorian vanity or a bed frame

with a retro feel.

An antique chandelier, beautiful mirrors, and delicate wall art will add to the nostalgic feel.
Sports and Adventure Haven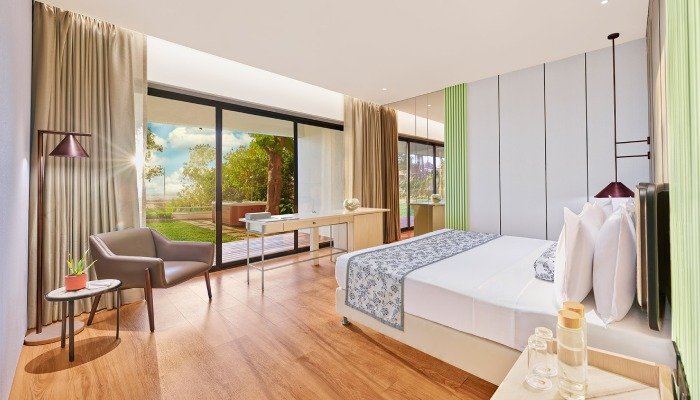 Create a bedroom that represents her interests and energises her energy for the girl who enjoys sports and adventure. Integrate sports-themed design, such as
Wall stickers or structured jerseys, into your space. 

Make a special spot for her equipment and awards. For an active play area, including a climbing wall or a swing.

To create a vibrant and inspirational atmosphere, use bright colours and designs.
You should read about: low budget modern 3 bedroom house design
Budget-Friendly Design
Creating an appealing girl bedroom doesn't need to be expensive. You could build a magnificent room on an affordable basis with a little ingenuity and persistence. Here are a couple of suggestions and example for constructing a low-cost girl's bedroom:
Up-cycling and Re-purposing
Seek for ways to reuse or refurbish goods you currently possess. An old staircase, for example, may be converted into a bookcase, and a vintage trunk can be used as a fashionable storage option.
You may save cash while lending a distinctive touch to the decor by giving old objects a fresh start.
Thrift Store Finds
Look for cheap furniture and décor at thrift stores, charity sales, or the web platforms. There are many hidden jewels that may be renovated or utilised as-is.
Look for things that can be painted or updated to match the intended design of the space, such as dressers, chairs, or mirrors.
DIY Artwork
By applying affordable materials, create customised decor for the walls. Paint creative motifs on canvases, make compositions out of magazine cuttings, or showcase your own images. This not only saves money, but it also adds a personal and creative touch to the area.
Removable Wall Decals and Stickers
Think about utilising detachable wall art or stickers instead of pricey decor or wall tapestries.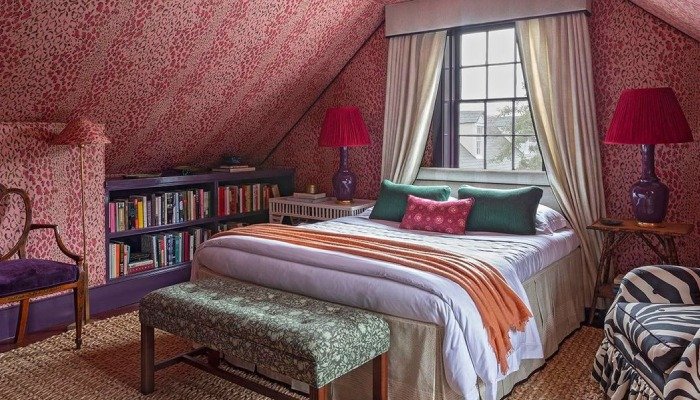 They are available in a variety of styles and are an inexpensive method to add patterns, figures, or quotes to the walls. They are simple to set up and discard without causing damage to the paint.
Here you can consider: 2 bedroom house plans indian style
Strategic Use of Accessories
Choose a few crucial items that make an impression and complement the room's concept. A colourful area rug, a striking lamp, or a stylish mirror, for example, may add personality without breaking the bank.
You can create a visually attractive environment without breaking the bank by concentrating on a few key components.
DIY Storage Solutions
Rather of purchasing pricey storage containers, design your own bespoke storage solutions. Crates or totes may be used as shelf systems, or disused containers can be repurposed for toy storage. Install hooks or hanging organisers for bags, hats, or jewellery to make use of the wall area.
Creating a girl's bedroom provides for a lot of freedom and uniqueness. You may build an engaging and alluring setting that represents her distinct soul by taking her hobbies, personality, and aesthetic preferences into account. 
Whether she fantasises about fairy-tale castles, distant galaxies, or creative experiences, the ideas offered in this blog article are intended to inspire and help you in building a lovely and fascinating girl bedroom that she will treasure for years to come.
Remember, the goal is to balance inventiveness with utility, giving her space to develop and discover new hobbies along the way. Allow her aspirations to take flight in a location created exclusively for her.
Consider reading:-