Terrace gardens are one of the oldest and most popular types of gardens. They can be found in many different cultures and have been used for centuries to cultivate crops, herbs, and other plants.
Terrace gardens are usually built on a slope or hillside so that they can take advantage of the natural sunlight and drainage. The soil is often terraced or divided into level spaces, to make it easier to plant and cultivate the garden.
If you're interested in creating your own terrace garden, there are a few things you should keep in mind. Let's take a look at some of the terrace gardening ideas.
Terrace Gardening Plants
Not all plants are suitable for hanging out in the balcony garden. Other plants, on the other hand, are V.I.P guests. Terrace plants must be robust, just like an outdoor plants! It's critical to choose plants that won't wilt or dry up in direct light for hours every day because it receives mostly straight sunlight exposure. Some of the toughest rooftop flora and flowers include:
Sunflowers

Daylilies

Rose of Sharon

Lavender

Montana Moss juniper 

Donkey's Tail
Plants with fuzzy or silver leaves allow for slower leaf evaporation. These are ideal for dry locations! Plants with taproots, plants with hairy leaves, and succulents are the ones that survive best!
These are plants that keep themselves moist, even when the weather isn't cooperating, by absorbing moisture from the surrounding soil.
Check the best cement in india while constructing a terrace garden. Choosing the best cement will help you to make it waterproof and dampproof for an entire building.
Succulents are plants that keep moisture in their leaves and can survive in unfavorable environments.
The Ideal Rooftop Vegetable Garden
On a small rooftop garden, such as one that may be constructed in the corner of your apartment or on your balcony, tiny veggies are ideal. The fruits of their labor will appear within minutes if terrace owners grow hearty, low-maintenance plants.
If you're new to gardening, start with tomatoes or cucumbers. They're ideal for beginners since they are simple to grow. Okra, eggplants, and chilies are also simple to grow and offer a lot of return on investment!
The most exciting aspect about growing vegetables on your rooftop is that it's also very cost-effective and provides something distinct to offer customers.
Decorate your terrace garden with unique and modern boundary wall design to give it a perfect look.
Terrace Herbs Garden Idea
Herbs may be a fantastic rooftop plant for any garden since they are both gratifying and attractive.
Rosemary, sage, thyme, and lavender are examples of herbs that grow well in the type of direct sunlight that many terraces provide. Other options include mint and lemongrass that don't require a lot of attention when it comes to watering.
If you are planning something new for your home front design, then try acp sheet design as these are waterproof, long-lasting, and low maintenance.
Flower Terrace Garden
Annuals are ideal for terrace flower gardens. Annual flowers can be kept under very little control, especially hyacinths and tulip bulbs.
A rooftop garden with various plant and flower species is shown above by elenaleonova / Getty Images Signature.
Best Succulent Gardens
Succulents can grow in a variety of situations, from drying to well-drained to full sun.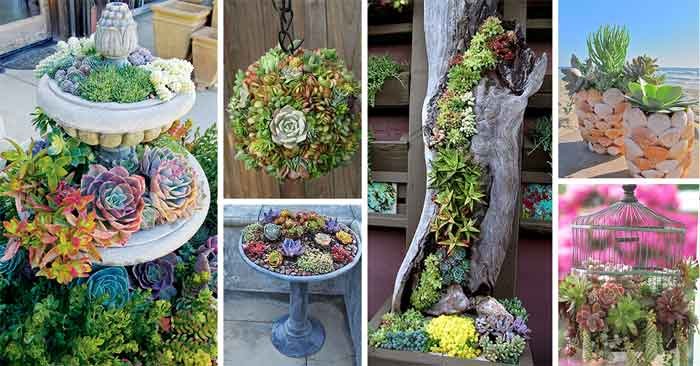 Small Trees for Terrace Gardens
It's surprising how many trees may be grown on your terrace. Some even provide enough shade for seclusion.
Dwarf Crape Myrtle trees, for example, will thrive in a 15-inch container. Bonsai Trees, on the other hand, are tiny and adorable that they can easily sit on a tiny coffee table.
Have a look at the modern balcony railing design here as balcony railing designs also play a good role when you go for terrace garden.
Ideas for Creating a Private Backyard on a Rooftop
Employees, renters, and visitors who are fortunate enough to have access to a sunny patio where they can hide away, smoke in peace, or enjoy the weather desire to do so in solitude. A lovely patio garden will be the envy of your friends.
1. Grow Tall Plants
Tall plants can add a lot to a rooftop patio. Tall vegetation, such as trees or hedges, offer beautiful terrace gardens from the balcony floor up.
You may save space on your patio or balcony by planting them in a pot with a tiny footprint.
2. Privacy Panels
There are several styles and kinds of private panels accessible at home improvement stores all around the country.
Warm and tropical Asian-inspired ones are ideal for creating a warm and sunny atmosphere, while plain metal ones are perfect for industrial décor such as that seen on business office roofsides and nightclubs.
Have a look at the benefits of opting for sheesham wood here for your wood work.
3. Trellises for the Terrace
A trellis, like a pergola, may be used to block wind and rain while also providing shade. It will not only add an element of seclusion to your outdoor area but will also provide a touch of beauty to the outside of your structure.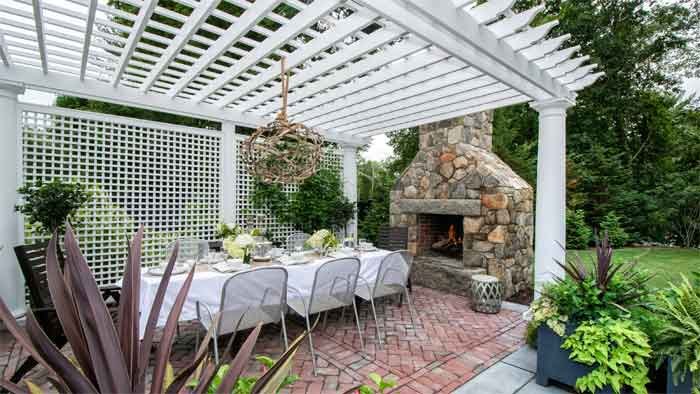 For everyday use, go for a basic crisscrossed trellis; for a personalized appearance, choose something distinctive.
4. Container Walls for Terrace Gardening
We have a variety of huge rectangular plant containers and plant troughs available to use in your space and improve privacy.
Tall plants can extend the length of your fake wall and give it the appearance of greater vertical area.
Read about sagwan wood here.
5. Outdoor Drapery
Large weather-proof drapes are frequently used to separate specific spaces and add privacy for restaurant customers.
Plant Decor Ideas for Terrace Garden
1. Ivy walls
If you want to add something unique to your balcony while still maintaining some degree of privacy, consider planting a hedge around it or utilizing the existing walls of your terrace and then covering it with ivy. English Ivy, Boston Ivy, Algerian Ivy, and Persian Ivy are just a few fast-growing crawling Ive plants that produce enormous leaves.
It's easy to grow dwarf wallflower in a container. It requires a small space and is able to offer another color in the garden or even on your balconies.
2. Add Planters
If you want to construct a beautiful garden Terrace, it's crucial to get the appropriate planter. Take measurements and assess the accessible space to see how you may make the most of it.
Is it better to line your garden with large rectangular planters? Or is smaller, more artistically dispersed planting in tiny planters throughout the terrace a better option? To make the most of limited area gardening, use pots of various sizes and heights as raised beds.
If you want to place a tulsi plant in your terrace garden then try these home tulsi mandir design which are attractive, unique and best for terrace garden.
3. Hanging Pots
Plant types such as ivy, where the leaves fall in beautiful curls, make excellent use of this free space on your patio walls.
Try these pot painting ideas for your terrace garden.
4. Lawn Ideas
Using your balcony's ground space to add some greenery is a fantastic way to finish off your lovely garden.
Consider synthetic grass that may be removed at any time – it also feels wonderful on your feet!
5. Creative DIY's
Some of the most basic garden ideas are based on materials you already have at home. Old tires may be used as one-of-a-kind garden containers, and empty bottles make lovely nursery plant pots.
Terracing gardening is enjoyable for the entire family, even children, with a little DIY work – it's especially exciting for youngsters!
Have a look at the easy bottle painting ideas for your terrace garden to decorate it with used bottles.
Conclusion
In this article, we have looked at five ways to create more privacy on your terrace or balcony. These ideas can be used alone or in combination to produce the level of seclusion you desire in your outdoor space.
We have also looked at some decorating ideas to make your terrace garden more beautiful. With a little creativity, you can transform your terrace into a private oasis that is both functional and aesthetically pleasing.