UPVC window frames offer intense thermal and noise insulation. Generally in these windows, a plastic powder that is known as uPVC (unplasticized polyvinyl chloride) is used to make the window frames. And, the first step is to heat up the uPVC to a certain temperature and then mold it accordingly to the required shape.
And, after it has been injected into a mold there are several ways to cool it down. Then only the material is cut and prepared along with other components that are needed to be assembled in a window. uPVC does not have any plasticizers or chemicals and it is stronger than any material available in the market that's why uPVC windows are considered as one of the durable windows. In addition, they are water-resistant, eco-friendly, and recyclable that require less maintenance and last longer than any wooden windows. 
uPVC windows i.e, unplasticized Polyvinyl chloride is used in the fenestration industry for framing and double-gazing windows and doors. uPVC windows and doors are popular amongst interior designers and architects. And, this material is considered one of the best materials whenever we talk about durability. Also, uPVC can easily be produced in a myriad of designs and finishes. One can easily get their uPVC doors and windows customized according to the house exteriors. 
uPVC windows cost
If you want to install uPVC windows in your house there is an additional cost of Rs 200 per square ft or more that is being charged and the uPVC window price depends on the size and elevation. 
Benefits of having uPVC windows

 
uPVC windows have better insulation properties compared to any other material. And, that is why it helps to minimize the energy cost associated with heating and

cooling the interiors

. uPVC windows are available with double-glass panes and have layers of air in between. 

uPVC windows are available with a

high-quality finish

and are available in a variety of styles. These windows are durable and easy to maintain as well. So, whether you use wood uPVC windows or sliding windows, all are cost-efficient. 
Different Types of uPVC windows 
As we all know, uPVC windows look stunning and add the most charm to your precious windows. There are multiple variants available in uPVC windows that are made according to a specific consumer. 
Fixed uPVC windows
These windows are sleek in design and have sober panels that are used in a way to make most sunlit spots in the house. And, most of the time, they are single-glazed sheets installed in low-lit spaces.
uPVC windows cannot be manually opened or closed and that is why they are called fixed windows. Also, the rooms with ample ventilation get the most utility out of these windows and that is because of the thermal coating and insulation. One can also double-glaze a fixed window to give an aesthetic appeal. 
Casement uPVC windows
These windows are one of the most common types of uPVC windows and they can easily be installed in two ways:
Single sash: Made of one pane 
Double sash: Made of two panes with handles attached in the middle. 
Generally, Casement windows open outwards or inwards. They come with an array of locking options that begins from the basic hooks, push-latches, to swivel-action latches. All in all, in modern interior design, Casement windows are one of the best windows types that you can try out. 
Sliding uPVC windows
In the areas where space doesn't need to be sabotaged, Sliding uPVC windows works really amazing. Also, their mechanism includes a fixed and a mobile pant that is attached in such a manner that the latter slide back and forth. 
Sliding uPVC windows are quite famous and are used in five-star hotels, restaurants, and modern homes. uPVC is a stunning framing material that consists of premium-quality innovative glass solutions to complete the windows. You can easily get uPVC windows installed with modern processed glass solutions to get the best in windows designs. All in all, it is a stunning modern, and elegant window design idea for a house. 
Combination uPVC windows 
These windows are one of the best windows designs that showcase a combination of casement, slider, and fixed single windows. Here, the windows offer a contemporary appeal and one of the biggest advantages of all windows is that they offer unmatched durability and seamless integration.
All in all, combination uPVC Windows are great sturdy frames that you can try out. uPVC windows look absolutely good but if you want to know about Vastu Tips for doors and windows of the complete House then you can try that out as well. 
Double-Gazed Windows
These window scapes are one of the larger sets of windows that are often installed to broaden a house's light dynamics. The best part about the window scapes is that they are the next level of ordinary windows in terms of connecting the interiors with the exterior world. uPVC window scapes are the ideal choice in windows no matter what the size is.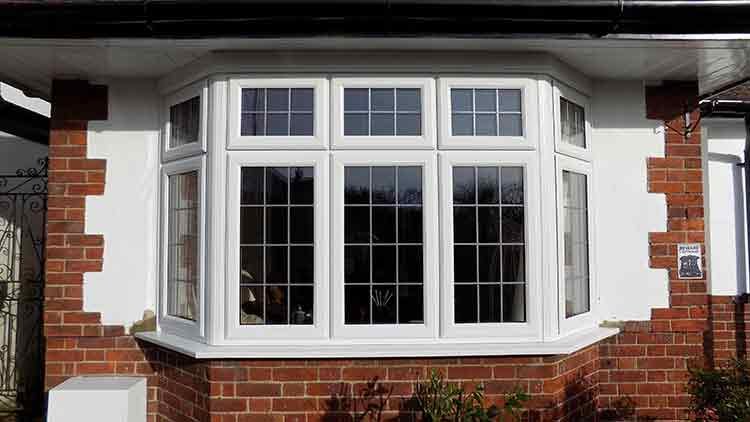 Tilt and Turn uPVC windows
Are you looking for a window design that offers versatility along with chic interiors? If yes, then go for tilt-and-turn uPVC windows. As the name suggests, these windows can easily be opened in two different motions i.e, tilt and turn. You can even opt for uPVC windows with grill as well.
It not only suits the spacious segments such as a living room or bedroom. But, one can easily install these windows to improve the better air-circulation. So, without wasting any time, check out the uPVC window price which is very helpful because of its operational usage and a variety of customization options.