OAK WOOD: It is strong and durable, yet still has a beautiful grain that can give your project a unique look. If you are looking for wood that will stand the test of time, then oak is a great choice.
What Is Oak Wood?
Thousands of years ago, Oak was one of the most durable woods. It has a distinctive grain pattern that is produced by the rings of an oak tree.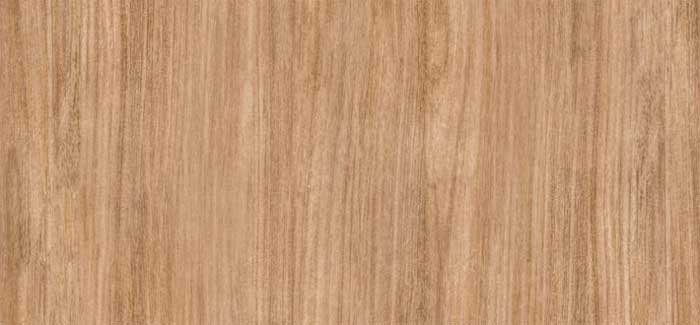 There are hundreds of oak tree varieties, some of which are deciduous (having leaves that fall) and others evergreen (keeping green foliage all year). White and red are the two primary sorts.
Consider Reading: Teak Wood VS Sal Wood here.
Oaks are among the world's most common trees, with over 10 percent of all forests inhabited by oaks. They may range in size from 60 to 100 feet tall and produce acorns, which they distribute through their seeds.
Characteristics of Oak Wood
Oak is a dense wood that makes it strong, hefty, and long-lasting.
An oak tree's wood is pale in color and has a distinctive grain pattern with an uneven texture. It's one of the greatest woods for furniture, flooring, and interior and exterior doors.
Also read about sagwan wood here.
Facts about Oak Wood
High Density

: The density of oak wood is significantly higher than that of pinewood, which is approximately 0.43 g/cubic centimeter. Internal and external doors are among the many products produced from Oak wood, which is immensely strong, durable, fungus-resistant, and widely utilized in creating high-quality European Oak furniture.
The House of Commons Chamber is filled with oak panels that illustrate the chamber's long-lasting quality.
The oak tree is a prominent emblem for several countries. England names the oak its national tree and employs it in the construction of parliament buildings. It's also a sign for the UK Conservative Party, as well as an important symbol for Germany, the United States, and other nations.
Oak is a revered plant in Greece and Rome. Zeus, the Greek god, and his Roman counterpart Jupiter is associated with it.
Oak barrels are used to store Wine and Whisky, such as red wines, brandy, Scotch whisky, and Bourbon whiskey, giving the beverages a distinct aroma, color, and taste.

The oldest living thing is a clonal colony of QuercusPalmeri trees in California, which are believed to be 13,000 years old and belong to the species Jurupa Oak.

Even though trees live for a hundred years or more, they can produce up to 2000 acorns each year, reaching as much as 2200 in length. Only one out of every 10 000 acorns becomes a real, towering oak tree!

The heavier density and superior strength of Japanese oak make it ideal for constructing professional drums and other instruments, as opposed to maple and birch.

The term "aged wood" refers to the appearance and feel of aged timber that is still in good condition.

The most expensive Oak

: Bog oak is a species that has been heavily salvaged and has a limited supply since it is in the early phases of fossilization. This sort of wood has some of the highest costs.

Evergreen

: The scientific name for this tree is Quercus ilex, which means "Ilex" in Greek. It's also known as Evergreen Oak since it continues to bear leaves all year long, with decaying old foliage giving way to fresh new ones promptly enough. Holm Oak has several characteristics of White Oak.

The largest oak tree in Minnesota is located on Goose Island State Park, which has a diameter of 90 feet and is 45 feet tall, and 35 feet wide.

The tree's tremendous size necessitates a substantial quantity of water each day – about 50 gallons.
Here is all you need to know about sheesham wood.
Types of Oak Wood
White and red oaks are among the most popular species of oak. While they are both hardwood and have many features in common, there are some notable distinctions to be aware of.
White Oak
The Northern Hemisphere is home to white oaks (also known as Quercus alba), which are a kind of oak tree. Oak woods can be found in Eastern North America, Europe, and Asia. In india oak wood is also used for wooden pooja mandir designs for home as well.
White oak, on the other hand, is considered to be the darker of the two most common species. The wood from white oak trees has long grain rays that run through it appear beige or brown. It is ideal for all stains, particularly those with a grey or white tone.
Red Oak
Red oak (Quercus rubra) is a species of oak that is abundant across the Northeastern United States and Southeastern Canada. Other species, such as Spanish or pin oak, grow further south.
The red oak has a slightly more pink hue and is visibly whiter, even though it looks similar to white oak. Red oak has hints of salmon and pink in it, compared with white oak.
Red oak is also somewhat more prone to dents than white oak but is nevertheless a very robust hardwood. As a result, it's one of the most widely utilized woods, used for everything from furniture to railway ties. 
Have a look at wooden almirah designs made in oak wood here.
Advantages and Disadvantages of Oak Wood
The majority of people would probably agree that the benefits greatly outweigh the drawbacks. However, if you want to make an oak wood purchase or project, keep the following points in mind:
Advantages
Wood is a popular material for furniture-making since it is strong, natural, and flexible. Because of its strength, natural beauty, and flexibility, woodworkers frequently select oak as a material of choice.
Appearance
Oak is sought after for its pleasant looks. All varieties of oak have a beautiful natural light color and a distinct grain that becomes more apparent when stained. The natural finish is hard and extremely smooth when sanded thoroughly.
If you buy quarter-sawn oak lumber, you'll be happy to discover a distinct and highly desirable motif. Large flecks emerge because red or white oak boards were sliced at a 60-90 degree angle, displaying the rays and rings differently.
Durability
The wood of an oak tree is extremely tannic, which means it naturally resists insects, molds, and fungus. The trees remain healthy and live for a long time by avoiding these challenges.
Oak is also a dense wood. Because oak trees take a long time to mature, the rings are extremely tight, enhancing the wood's strength. And when this hardwood is quarter sawn, it becomes even more structurally stable—it also expands and contracts less and thus warps less.
Have a look at wooden main gate made in oak wood here.
Low Maintenance
Unfortunately, oak does not need much care. It will stay looking brand new with some light cleaning and polishing. However, if it requires more attention or you want to alter the color, it is highly forgiving; sanding and refinishing it many times should not give any problems.
However, it is crucial to note that all wood requires attention to preserve its beauty and longevity, especially if it is outside. So double-check that you completely understand how to properly care for exterior wood doors and other exposed objects.
Water-Resistant
When looking at various species or wood kinds, you'll discover that some are naturally moisture-resistant. White oak is a great example; its closed grain and tiny pores provide excellent moisture protection. Red oak isn't as water-resistant as white oak.
If your wood has been properly preserved, you can use it for any oak hardwood exterior doors or other items that might come into contact with water.
Disadvantages
Familiar Wood
Oak is a hardwood that is found in abundance in the northern hemisphere, and its classic form has made it popular for a range of uses. For an individual style with oak, choose a rift cut.
This entails milling parallel to the growth rings of the log, resulting in a lovely, well-defined linear pattern. Select another species, such as walnut or mahogany, if you want to create more prominent or distinctive wood grain.
Darkens
The color of oak mellows with time. Although the color fades imperceptibly, it becomes an amber hue, and the grain may become more apparent as time passes. This isn't an issue for most people, but if you want to replace a piece of wood with a new one or add to an existing oak furniture set, you'll notice a difference.
Heaviness
Oakwood is a heavy, hardy wood that has a density and durability that make it heavier (up to 40% heavier than other popular woods). Its weight may be a disadvantage for some, making the wood difficult to work with.
Reacts Poorly To Oil Finishes
It requires patience and the right sanding technique to complete oak wood.
Some species, like red oak, have larger pores and oil may occasionally seep from them. Wipe away these deposits as soon as you notice them and allow adequate time (a few days) for your project to absorb the finish and dry fully. Consider utilizing a pore filler to create a glass-like look if you want your finish to seem smooth.
Top Uses ofᅠOakwood
There are a variety of uses for oak trees. They produce acorns that are used in foods and beverages, as well as wood, which is utilized in construction and wine aging.
Oakwood is a name given to several species of oak trees, which are used to produce household furniture such as doors, chairs, tables, and flooring.

Natural Medicines: Oak bark has enormous medical properties that can help with a variety of health issues. For its ability to cure kidney stones, oak is included in lotions and tea.
Wine Storage: Wine is kept in barrels made of white oak, which are sometimes even seasoned with it. Cork is primarily used to seal wine bottles and other objects. Red oak is a valued group of trees that are utilized for timber work. If the wood has been preserved, it can be used for outdoor projects.
You might be interested in reading about types of steel here.
Conclusion
Oakwood is one of the most popular hardwoods that exist in the market. It's an excellent investment for any home renovation project, and it will surely last for many years.