Every house needs the right kind of energy. After all, that is what makes it a home from a place! Traditional beliefs state that every house has some energy. Those energies influence every person, shown in their daily life. This blog will focus on Vastu tips for different parts of your home.
So it is essential to choose the right kind of energy; we take help from Vastu. It fills your home with good videos and positivity. It establishes balance in your home. Architects prepare house plans nowadays without keeping in mind the Vastu principles. They blindly imitate the foreign culture but do not focus on the traditional Vastu tips.
Vastu plans for these parts of the house
Bedrooms are integral parts of any house because that is where you feel the most relaxed and peaceful. So she Vastu for peace and overall lifestyle development in this place. It will also induce harmony in your life. 
one of the tips is the direction of the main bedroom. Do not place your bed exactly opposite your door. About the almirahs, they should take the southwest direction. This will induce an lt of peacefulness. 
Do not place mirrors in front of them as it impacts negativity. Avoid placing electronic gadgets in the bedroom. It also creates negative vibes. You should also open the door completely at 90 degrees. this also ensures that you're open to universal opportunities. 
Also, your doors should not creak while opening or closing. That annoying sound breaks the flow of harmony in your room. You should also choose the furniture according to the colors specified by Vastu. You can also avoid using dark wallpapers on your bed. Any painting or wallpaper in lack or other dark shades isn't suitable for your bedroom.  
you must have heard f the famous saying in Sanskrit 'Atithi Devo Bhava', which means the guest is equal to gods. So arranging a guest room does not just ensure comfort, but a Vastu guest room will lead to a happier stay for the guests. It brings popularity, peace, success, and much more to your life. 
Most houses have a guest bedroom or a house where people from different cultures and backgrounds come and stay. This enables comfort for guest ad avoids intervention for other people in your room. The northwest is the best direction for this. 
It is considered the optimal direction. The bathroom should not be opposite the bed, and you should design the cabinets in the south or wet wall of the room. You can also provide a separate bathroom to respect the guest's and yourself's boundaries.
Kids must have a room full of hope that intimates them to their families. So Vastu for a room for children is equally necessary as it is for an adult. Vastu experts say it brings positive energy into your kid's mind. It induces a good atmosphere here. 
You shouldn't miss out on specific tips for the Vastu kid room. Your kid will be in good health when the bedroom is located in the west direction. They should sleep with their head in the east or south direction and relax. The door of their room should face the east. 
The door should open in a clockwise direction. Don't hang any boards or signs, as it breaks the positive vibes flow. There should be no door or window in front of the bed. It can create disturbance in your child's sleep. Errors bring illusions, so avoid them. 
You can place the furniture in the southwest direction, especially the bed. It brings good health success. And fortune. Use a bed minus the metal and the wood. You should also not store electric gadgets in your child's room. They induce electromagnetic stress and produce hazardous radiation that can hinder concentration levels in your kid.
Parents keep complaining that their kid doesn't perform well in their studies. The performance is linked to the direction they face when they study and the ambiance. The vast improves the concentration instead of increasing the study hours. 
This enhances the learning capacity as well. So the east or west direction is ideal, and north is the second option; remember that.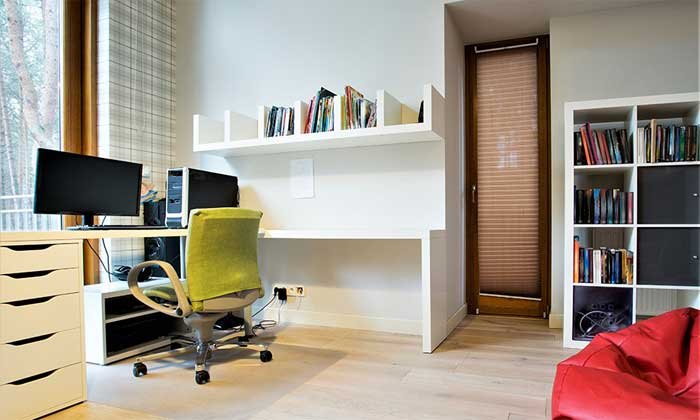 Do not let the child face an empty well as they study; I stead hand some motivational posters on the wall. The table lamp should be kept o the left side to ensure light reaches without obstruction, and the computer should also face the southeast or northwest side. 
The colors of the study room should also be pastel and subtle. For an eastern room, use a pale yellow and off-white color. Use violet and northeast together and green for a study room. It is essential to follow these Vastu guidelines to reduce the negativity generated by gadgets. We hope these tips helped you.
Conclusion
To help you, we have given a few tips for some regions of your room. These tips can be used well so your loved ones can enjoy prosperity and peace. There should be careful regarding directions and furniture that we have given above. Follow these guidelines exactly to get the best results. We are sure you'll enjoy the benefit of Vastu and have a better lifestyle.