Septic tanks are one of the most important parts of our homes, and it is important to make sure that they comply with Vaastu Shastra. The tank should also be slightly elevated so that sewage can flow outward easily.
If you have a septic tank on your property, there are a few things you need to take into account from a Vaastu perspective.
Following these simple Vaastu tips, you can be sure that your septic tank will be in harmony with the rest of your home, and will not cause any negative energy.
The significance of Vastu in Septic Tanks
A septic tank necessitates the creation of a pit under the ground. All of the human waste, excreta, and other uneaten material is collected and discarded here.
As a result, the correct septic tank location based on Vastu is critical. Just as a wrong spot for the main door according to Vastu might cause a lot of damage, so can an incorrectly placed septic tank.
Also, consider Vastu for an underground water tank here as well.
A septic tank installation that is incorrect might cause considerable damage to the ecosystem and disrupt the energies of the property on which it is built. Groundwater resources will be destroyed and an ecosystem imbalance will result if the structure is erected incorrectly.
Leakages, as well as incorrect building, can cause an unbearably foul stench. This, combined with solar and magnetic radiations, will generate strong negative energies on the site, making it Vastu unfavorable.
You also need to consider toilet seat direction as per vastu while constructing the toilet with the septic tank at home.
There are negative radiations emerging from beneath the septic tanks, which can create vortexes of wastewater underground. When people on the plot come into regular contact with such radiation, they may be harmed to their health. As a result, finding the proper septic tank location according to Vastu is quite important.
The Effects of a Wrongly Installed Septic Tank
Septic tanks are best understood as a kind of "disposal site." Keep this in mind, and keep in mind that they effectively remove the energies from the zone where they are built. As a result, an incorrect position may severely weaken the zonal strength and cause significant issues according to vastu for home.
An incorrectly positioned septic tank can alter the energies of a home, causing illness, losses, and stress.
Let's take a look at some of the most common septic tank installation concerns:
These factors include the size of your septic tank, the type of soil you have, and the location of your property.

Visibility is one of the most common concerns when it comes to septic tanks. While some people are perfectly fine with their septic tank being visible, others prefer to have it hidden from view.

One option is to bury it underground. Another option is to build a shed or other structure around it. Understand the 4 cardinal directions and make your home Vastu compliant.
Vastu-friendly septic tank locations
As per Vastu, the septic tank should be located in the east.
This is where a toilet is most welcome. A septic tank set here reduces excessive thinking and helps residents avoid overthinking.
It also addresses issues such as anxiety and panic attacks.
To the south of the South West, septic tanks are usually used
Being the area of disposal-the energies of this place are inherently capable to remove all of our wasteful items from our lives. As a result, installing a septic tank here is extremely advantageous to the plot's overall Vastu energies.
Consider reading staircase vastu here to make your staircase vastu friendly.
West of North West septic tank
This is the sector where all blocked sentiments are meant to be released according to Vastu literature. As a result, the texts urge us to construct a "Rodan Graha," or a location for weeping and draining all pent-up feelings from our minds and hearts.
It's also wise to make a septic tank here. Doing so will help residents to release and remove any bottled-up emotions from their minds and hearts.
Things to Do & Not Do If You Have a Septic Tank
If you have a septic tank, there are certain things you should do to maintain it and keep it functioning properly.
You should also avoid dumping grease, oil, or any other type of chemicals down your drains as they can clog up your septic system.

Another thing to keep in mind is that roots from trees and shrubs can grow into your septic system and damage it, so be sure to plant them a good distance away.

Do not ignore the main door house entrance vastu while placing septic tank to make your house entrance vastu friendly.
Vastu Remedies For Wrongly Placed Septic Tank
If your septic tank is wrongly placed as per Vastu, then there are some simple yet powerful Vastu remedies that you can follow to bring about a positive change.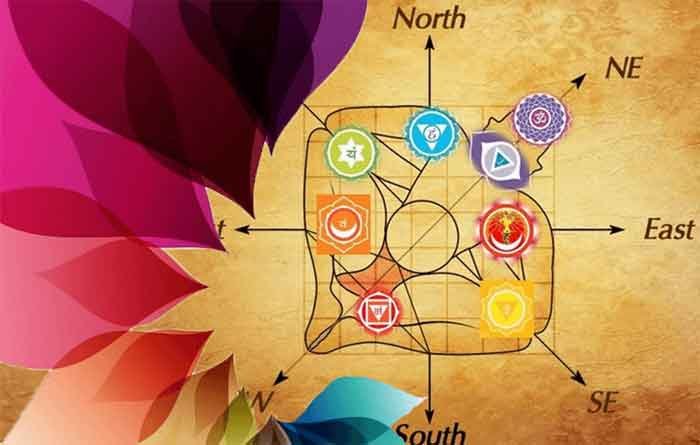 Here are some of the most effective Vastu remedies for a wrongly placed septic tank:
Place a metal rod or pipe in the ground near the septic tank.

Planting trees will help to absorb some of the negative energy emanating from the septic tank.

Hang wind chimes near the septic tank.
By following these simple yet effective Vastu remedies, you can bring about a positive change in the energy around your septic tank.
Consider reading sleeping direction as per vastu.
Conclusion
Vastu is a powerful tool that can help you to create a positive and harmonious environment in your home. If you have a septic tank that is wrongly placed as per Vastu, then don't worry, there are some simple yet effective Vastu remedies that you can follow to bring about a positive change.
By following these remedies, you can ensure that the negative effects of the septic tank are minimized and you can enjoy a more peaceful and prosperous life.
Also Read: