We often move back from buying a vintage property for the fear of the expenses involved in renovating it. 
Sometimes instead of planning to renovate our old house, we prefer to buy a new one. 
Trust me renovating an old house to look modern is not a difficult task and expensive if you follow certain designer tips to decorate it and turn it into a modern house. 
These designer tips to decorate an old house will change the complete look and feel of that vintage property and make it look modern. 
You do not need to completely transform your home by replacing everything. Simply you just need to mix and match some of the antiques to a few modern accessories. 
Use our mind-blowing designer tips to breathe fresh on it. Research a bit on the contemporary designs and ideas that are in fashion. 
Implement them to your old home or you can try out some DIY ideas to decorate your old property to give a modern look.
Repaint It 
The walls of the old house turn pale with molds on it. The cabinets and window pans form a stink. Sand the window frames and paint a dark colour with neutral shades for your walls. 
You can choose a color palette such as grey or white. If you like a cool look you can also choose green or blue for the walls, with two darker shades of the same colour. Get the cabinets and wardrobes, all coloured with contrast to the wall colours. 
If you have wooden cabinets and lofts, you can get them burnished to make it look new. Fix the nail holes by plastering and then painting colour. 
For trimming your wall, use a tapered brush used for painting. Here are some two colour combination for bedroom walls which will help you to decide the right colour combination for your different part of the house. 
Accent Walls
If your budget is not too tight, you can go for the accent walls. Accent walls matching the modern themes are the best way to add a modern element to an old house. 
Decorate your bedroom and living room with an accent wall on one side. You can make a half accented wall to look more stylish. 
Choose two shades darker hues if your space has light coloured shades and vice versa. You can choose geometric shape designs in wooden accent walls to give a modern look to your space.
Touch of Brick
Give your house a touch of vintage and modernity, by decorating some portions of your walls with appropriate sizes of bricks and highlight the edges with darker hued brick colour. This is an amazing tip to decorate an old house.
Fixing the Roof
With time, the roof of your old house turns bad and they need to be fixed. It may develop holes and cracks. Mending the roof may be a bit costly because you yourself cannot fix it. 
You need the help of a professional mason to repair it. But it is a must to do work for renovating an old house as roofs are the strength of your home. The stronger the roof the stronger the house turns.
Artificial Ceiling
For making your house look modern and elegant, use a false ceiling to give it a trendy look. Choose the type and design that will best suit your house. 
Always opt for a waterproof artificial ceiling as they are long lasting. You can choose material such as PVC or gypsum to look classy.
Also Read –  False Ceiling Design: New, Simple, Modern Designs for Home
Fix Your Doors
Doors are the striking element of a house that has to be decorative. You can use a big two panel wooden door on your entrance.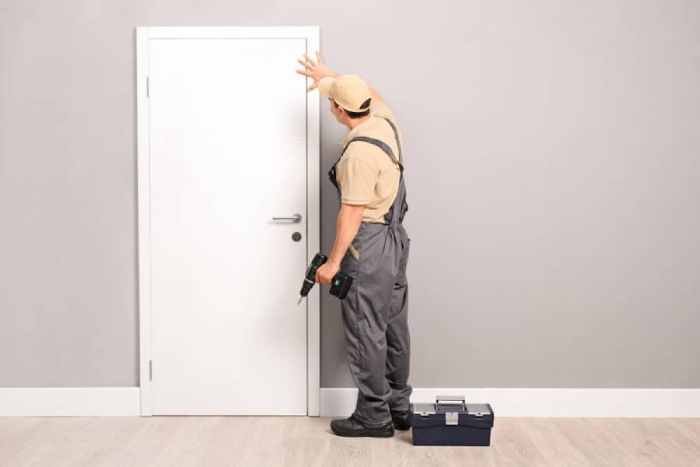 For the rest of the doors use strong laminated PVCs. Use darker shades for your doors and windows that are contrasting to your wall colours. Here, you can try these modern main door designs for indian homes. You can easily find the perfect door design for your house in different sizes with images. 
Replacement of Carpets
The old carpets look pale and they lose their shine. Although you cannot give it a shiny effect, you can get them cleaned. 
If you don't mind spending a little more money, you can go for a replacement. This will give an aura of positive vibe to your house.
Tiles Replacement
You can go for tile replacement for your bathroom and kitchen. There are a lot of modern designable tiles available online which will turn your old house to a new one. 
If you can invest more, use stones such as marble and granite in the floor of your bathroom and also in the parts of the floor that don't have carpets.
Changing Your Hardware
This is a minor thing that often we neglect. But a brand-new modern home with old designed and rusted handles, locks, taps and other hardware will take away the beauty of your home. 
You can either use a spray to colour them or get them replaced for an instant shine.
Mix and Match of Furniture
You don't have to completely change all your furniture to decorate your old home to look modern. You can select some antique furniture that has an evergreen look and remove the rest of the furniture. Now buy some modern furniture which is in trend.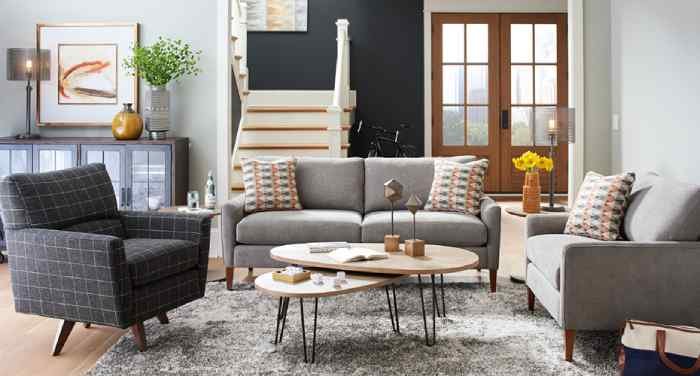 Mixing and matching of furniture will give a blended beauty, a fusion of old timeless beauty with an element of modernity. This mixing and matching of furniture, instead of whole replacement will also save your money.
You may also like to read – Best Types of Woods Used in Modern Furniture Designs
Lighting
Lighting is the most important item to make your space fill with brightness. You can search for some modern lights online which will turn your old house to a new one, giving an air of modernity. You can choose different lights for different spaces of your home. 
Fluorescent light though, simple suits well with the modern decor.
For decorating your old house to look modern and stylish you can choose ambient lights in the bedroom, accent or decorative in the entrance and task light in your study or working room.
These are some of the outstanding designer's tips to decorate an old house to look modern. In fact, these designer tips can be implemented by yourself with very less help from your architect.
These are also less costly compared to the investment involved in buying a new house with a modern look.
Consider Reading:-