Interior design trends keep on changing but wooden furniture is still remain unchanged. Be it modern furniture or traditional furniture, it brings out a unique flavor to the home. Also, one can explore varieties of woods that can be used in the furniture. Choose these woods in different structures and styles. 
The main source of any wood is a tree and different types of woods are different in properties and characteristics that make them unique. Therefore, while buying furniture one must understand the cons and pros of different types of wood. Here we are going to mention the types of woods available online in a variety of colors, hardness, and textures. 
Kinds of Wood Used in Furniture 
Teak Wood
Teak Wood is one of the best types of wood used for furniture in India. This wood can outlast all the other types of wood in India. It is a hardwood that can withstand cold and heat. One of the best furniture for outdoor.
Teak wood produces natural oils and rubber from its wood. It can retain oils and its rubber even after being processed. You can also look at these Teak Wood sofa set designs pictures.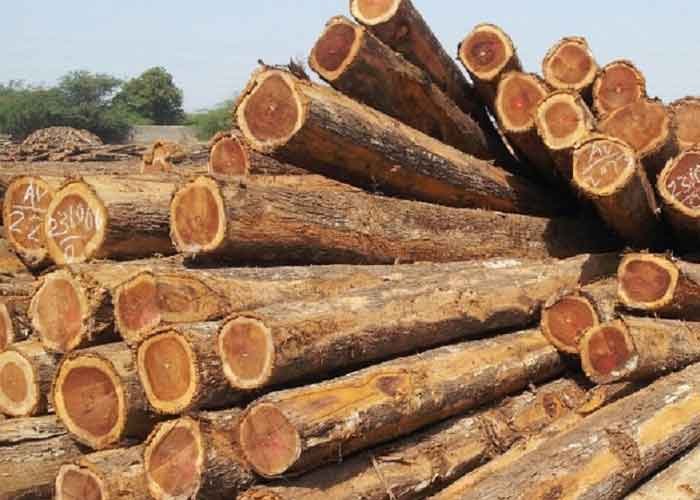 Sal Wood
Sal wood is also an amazing wood used for furniture in India. One can also use this wood for construction purposes. You do not need to do polish for its durability. One can easily use this wood for manufacturing staircases, door frames, etc. 
Walnut Wood
Walnut trees is grown in different parts of the world and walnut wood might have differences in the textures or finishes. Walnut is a domestic hardwood that is considered premium wood and it can be directly used for making furniture.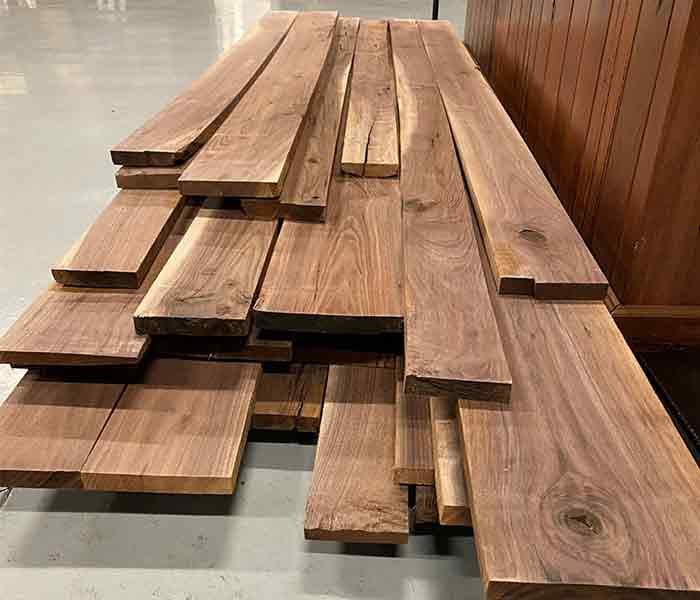 Choose this walnut wood in beautiful chocolate color and amazing durability that makes this walnut a prevalent choice amongst woodworkers. 
Bamboo Wood
Bamboo wood also possesses excellent woodworking properties and durability. Using this one can easily create special furniture designs. In addition, bamboo is quite sustainable, versatile, and durable. They are commonly processed into boards. All in all, Bamboo wood is quite amazing and one can find it without any hassle.
Deodar Wood
Deodar wood is a wonderful wood that grows in a cool climate. One can find that easily in Himalayan territories that comprise Himachal Pradesh, Arunachal Pradesh, Uttrakhand, Kashmir, etc. 

Also, the deodar wood is that kind of furniture that is not very heavy just like teak. It is a superb wood that holds the capacity to survive even in cold weather. That is why it is one of the most used furniture used for building houses, flooring, and windows. 
Oak Wood
It is a wonderful hardwood that is found in the northern hemisphere that including Asia, North Africa, Europe, and America. These trees have a deep brown and copper color. Also, the northern red oak is considered one of the most expensive oak. 
They are one of the best wood used for furniture and it matches most of the interiors. One can easily use Oak wood for making chairs and dining tables. One can also try out pine wood in case oak wood is not available as it is also very fine. 
Rosewood
Rosewood or Dalbergia is a tough wood that is very close-grained. This wood maintains its shape and is available in large sizes that can be used for making ornamental carvings as well as cabinets. This wood is popularly knowns as Sheesham and is very durable. It can be found in Kerala, Orissa, and Tamil Nadu.
Sheesham wood and Sagwan wood both are hard and tough. They usually have high crushing and bending strength that offers good stability to the furniture that is carved out of them.
Amongst different wood, Sheesham wood is majorly used to make furniture. And with its beautiful grain appearance, this wood has led to the creation of several decorative items and musical instruments. 
Mahogany
For furniture, Mahogany wood is considered durable. It takes up a deep color after polishing and one can easily find it available in Kerala, Assam, and Bengal. Known for its glossy finish, it is able to absorb paint amazingly well and gives out a classy finish making it a superb choice for the furniture. 
This wood has the finest of wood which is why one can easily sculpt it. So, one must try out furniture made of Mahogany. You can also have a look at this amazing blog: Teak wood Vs Sal wood to know more about it.