Have you ever wondered what could be the possible tactics that interior designers use to create a beautiful masterpiece? If yes, then you are not alone. Interior Designing is not a piece of cake for everyone. It takes a lot of planning, design, and years of skill and practice to dramatically change the whole space. Every minor detail is taken into consideration, for example, how to use the space well, what could go with the theme, and all. As they are experts in the field of transforming the whole look of a place, you can always implement the secrets spilled by them.
So, here is some confidential advice that you can always apply in designing your space:
Fill Empty Spaces With Plants:
In modern interior design, the use of indoor plants is getting popular. In case, you want to make any corner appealing and alive, you can always use indoor plants as accent pieces to add character to your space. Plants add a touch of calmness and freshness to your rooms. In most industrial spaces, plants are used because of the following factors:
You can use large plants and small plants according to your space. Small plants like cactus, aloe, air plants, etc are best if you're thinking of minimalistic interiors. They can light up your space without any extra effort.
Also read:Vastu For Indoor Plants
Add Layers to Small Rooms:
To create a cozy look, one can always go for this simple trick, which is to layer your space with paintings, tables, shelves, seatings, etc. One can always add layers based on their personal choice of paintings and texture.
What does an expert suggest to add layers that create warmth in your space?
Use rugs of natural and neutral colors to add texture and layer for a visually pleasing room.

Add a piece of small furniture like a sofa, chair, or a wooden stool for adding antique values

Fill your space with ample ambient lighting to make the look of your space multidimensional and warm.

Use accessories and wall arts to create a meaningful and layered look.
Top 8 Small Bedroom Ideas and Tips to make your home look bigger
Experiment With the asymmetry:
If you use repetition of symmetrical arrangements in your room, it creates a kind of monotonous look. That does not add any kind of visual interest.
Whereas, if you use asymmetrical patterns or designs to fill up your space, it is a great tool to grab the attention of anyone. Asymmetrical designs are applied with a sense of perfection in the repetition of similar colors and forms. But, without exact duplication or mirroring.
Rules to implement the art of asymmetry with perfection:
Asymmetry is not a big deal, sometimes shifting or pivoting your furniture at a good angle might also help.

You can always arrange paintings or groupings in odd numbers in order to achieve a great asymmetrical design.

You can always consider the visual weight of objects through their shape, size, and patterns.

You can use radical balance as your asymmetrical approach. In radical balance, the focus goes on utilizing the center whether inwards or outwards.
Use Pattern and Texture:
Decorating your space with a pattern is always a wonderful scheme that can make your space intimidating. Interior designers suggest adding a variety of patterns in a space to create balance. One can use patterns depending upon the size of the room. The larger the space, the larger should be the print of your pattern. Or you can mix two three colors, patterns simultaneously in order to create a splashing look.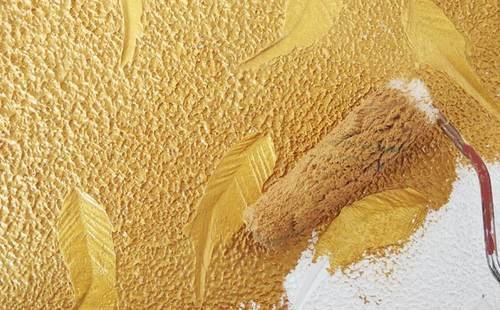 Here are some pattern ideas that you can always refer to if you want to design like a pro interior designer:
You can use floral patterns if you want a vibrant and romantic look for your room.

If you want to widen up space go for a horizontal stripes pattern, otherwise if you want to create a sense of height you can always pick up vertical lines.

If you like repetition in patterns, then you must make geometric patterns as your prime choice.
Personalize your Space With Wall Art:
Wall Arts are the easiest and convenient way to decorate your space. The primary intention behind any wall art is to depict your personality in a single frame. You can always use visual arts to narrate a story of your ideas and beliefs. Interior designers use different kinds of wall arts to transform the whole personality of any space.
Here are some common wall arts that you can also use to change the appearance of your room
One can use doodles as their wall art. Doodles are a way to put fun and intimidating art forms in the form of drawing. It might not be meaningful, but can always be used as a fun element to add to your space.

You can always use portraits of someone you admire or any artist that you consider as your role model as a part of your wall art.

You can also put abstract art as it is a form of the traditional representation of physical elements.

You can also use the finest design of modern art to depict the mythological and religious senses in the form of wall art.
Adding too many elements into space can create a bad visual appearance. So, in order to implement all these tricks, your prime goal should never get missed. Always make sure that you have enough empty space left across your room. In addition, focus that each segment of your furniture is visible. Otherwise, all your efforts will go in vain.