When it comes to choosing the best architects in Pune, you have a lot of options to choose from. So, here we have mentioned some best architects in Pune:
Alacritys
Alacritys is a company that constantly strives to be innovative in the design solutions they offer to their clients. They respect being adhered to passion and dedication, and this is evident in their work ethic and the platform of Design they have created. 
Alacritys believes in offering satisfaction to their clients, and this is evident in their company culture. 
Alacritys stands out as the top ten architectural firms in Pune, and there are no issues in stating why. 
Alacritys' experience includes residential, commercial, corporate, hospitality, healthcare design and planning. Over the years, they've become a well-known organization with a long list of pleased clients from all across Pune.
Ogling Inches
Obtaining a high rating on the list of Architects in Pune, they are specialists in house, restaurant, office interior design, and architecture. They strive to provide the finest creative practical yet ultimately personal service to each customer. Each design is made with great care to be distinctively unique.
They offer clients a unique experience, with innovative designs and efficiency being some of the reasons why they are distinct from other architectural firms in Pune.
They've been designing and developing some of the most luxurious homes and commercial spaces in Pune for over a decade, and our quality is second to none.
Their team of highly skilled designers will work closely with you to ensure that your vision for your home or office is realized in the final product. 
They use only the latest in 3D renders and visualization technology to bring your ideas to life, so you can be sure that what you see is what you'll get.
No detail is too small for the team, and they'll make sure that every aspect of your new space is perfect.
You may also like to read – Best Interior Designers in Pune
Sovereign Architects
Sovereign Architects takes the phrase "We Design You" to heart. They specialize in architecture and interior design. For township planning and landscape development, they have worked on many projects in Pune. 
Their primary aim is to make the tasks of completing their projects appear simple. They think about the eco-friendliness of their projects while planning and creating them. For the previous 13 years, they have had offices in Pune.
They're experts in creating quality, functional, and eco-friendly spaces that are also aesthetically beautiful. Their team of architects uses the latest technology and design techniques to bring your vision to life, ensuring that every detail is perfect. 
They're also committed to providing outstanding customer service, so you can be confident that you'll be happy with the final result.
Design Consultant Architects
Since 1997, DDC Architects has been operating in Pune. This is a small business that has evolved into one of the most prominent architectural and design firms. 
Apart from architectural designing and interior design, this firm also offers comprehensive electrical, plumbing, and turnkey solutions. They start by providing you with stuff and manpower, all that the project requires.
Design Consultant Architects is a company that helps you transform your business with world-class design techniques. They adopt world-class techniques and go to great lengths to provide real business benefits. They are committed to offering innovative solutions that help you achieve your business goals.
Also read – Construction Companies In Pune: Top 10 Companies
Green Hat Studio

 
Introducing Green Hat Studio – your one-stop shop for all your interior designing needs! They believe that every space is unique and deserves to be designed accordingly. 
Whether it's your home, office, or any other space, they take into consideration multiple aspects like space, construction integrity, the economy of means, aesthetics, etc. to create a design that is perfect for you.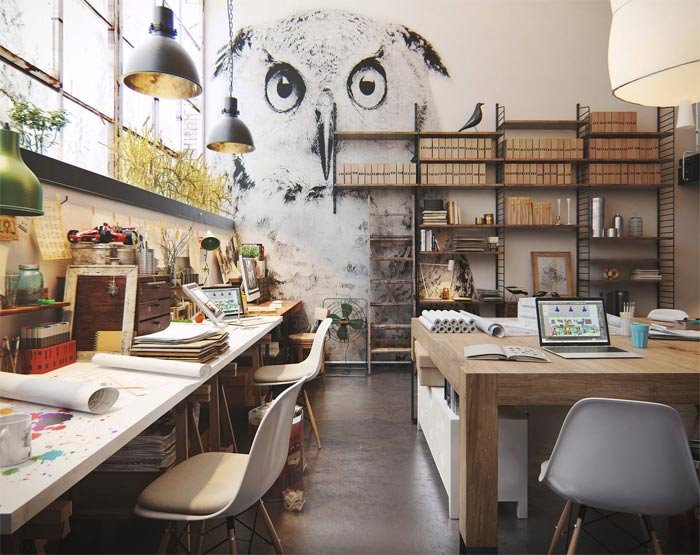 Architecture Pune's Green Hat Studio has been a prominent business for more than 15 years. They have experience working on a variety of issues, such as space limitations, structural integrity, and cost savings. 
In the future, their goal is to delve further into the architectural world and develop more long-lasting constructions.
Prasanna Desai Architects
Prasanna Desai Architects is a firm of architects that has been in operation for more than 18 years. They specialize in working on interior design, architectural projects, and urban and landscape planning projects. 
They guarantee that their services are delivered to tier clients on time and schedule. They have been given the title "best housing in India" for taking on unusual projects such as slum regeneration and housing-cum-shopping complexes developed up.
The company was founded by Mr. Prasanna Desai himself, who is a well-renowned architect with over 18 years of experience in the industry. 
The company has a team of highly skilled and experienced architects who are capable of handling every type of project with utmost competence and speed.
You should also know about – Architects in Mumbai: Top and Best Architects in Mumbai
Geomatrix Architects
GeoMatrix Architects, who were developed in Pune, has a wide range of skills that include residential and commercial architecture, and industrial as well as structural design! 
They're a group of young and enthusiastic professionals aiming to combine art and technology in the future.
For over a decade, they have been delivering unparalleled services and solutions to clients all over the world. Their team of highly skilled and experienced architects is always up for a challenge, and they have a proven track record of success.
Anil Ranka Architects

 
This architectural and interior design company, also known as ARA Architecture Pune, has been operating since 1993 in Pune. Since then, they have been providing cutting-edge and timeless designs.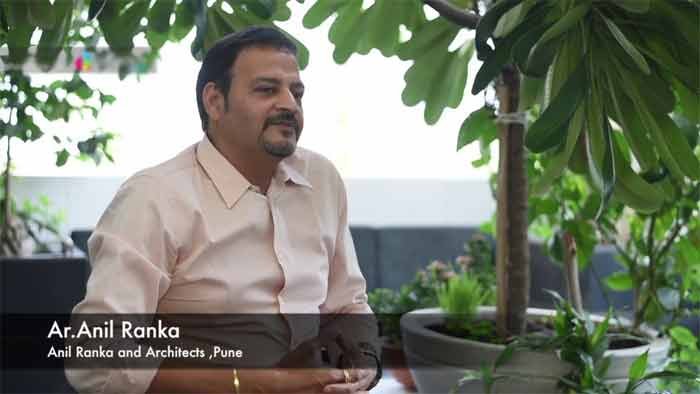 They are a group of experts that work together to produce a wide range of work including architecture, interiors, and landscape design.
ARA is a team of highly skilled architects, engineers, and interior designers who strive to create beautiful and functional designs.
The portfolio includes a wide range of architecture, interior, and landscape design projects that showcase their versatility and expertise.
TAO Architecture
They are a well-known architectural and building firm in Pune.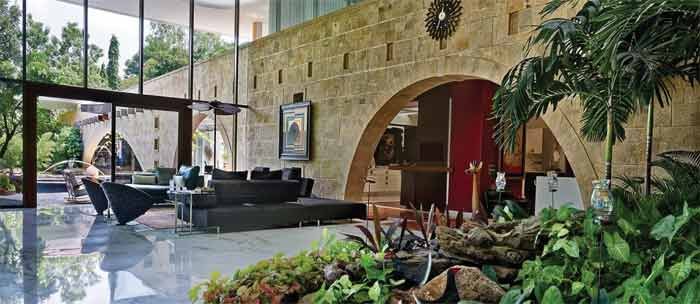 Architecting, interior design, landscape planning, art installation, retail enjoyment, craft, institutional design, luxury flats, villa development, housing projects, and more are just a few of their services.
CCBA Designs
They want to be excellent in the design of houses, rural-urban layouts, and campus planning. They provide comprehensive professional services such as site analysis, site planning, architectural design, structural design, and sewage design. 
They maintain complete openness throughout the process of providing their professional advice to clients.
CCBA Designs is a world-renowned architecture firm based in Pune, India. For over 20 years, CCBA has been creating beautiful and timeless buildings throughout the subcontinent.
You can also try to read – Best Interior Designers in Delhi
Conclusion
Pune is a city that is rich in culture and history. It is also a city that is home to some of the most talented and skilled architects in the world. These firms have been providing cutting-edge and timeless designs to the people of Pune for many years, and they show no signs of slowing down.