Vastu Shastra is an important ancient science that is followed by millions of people to eliminate all kinds of negative energy and bring in positivity at home. Human beings are always concerned about bringing in prosperity to their homes and Vastu Shastra plays a huge role in that. Vastu helps us in identifying the right place for every nook and corner of our homes. It helps us place our Pooja Ghar in the right direction. The way a house should be built, where should be the bathroom, and more. Vastu for home is important if you want to live in harmony.
So, why do we need good energy around us?
Let us explain this to you in the form of an example. You meet many people on a daily basis. Some must be your close friends and some you avoid for good. Now, why is there a distinction? Why do you prefer some and ignore others? People who you ignore the most are the ones who make you feel disturbed in some way or the other, however, people who you keep are the ones who keep you happy and composed. Similarly, good energy always keeps us calm. It helps us to be better human beings. It helps us grow.
Having said that, we are going to tell you about 10 such things as per Vastu Shastra that you should keep in your house to ensure that you are always surrounded by positive energy.
Also Read: Free Vastu Tips For Your Home
Laughing Buddha
According to Vastu Shastra and Feng Shui, Laughing Buddha is not just a showpiece but has a greater significance. When you place a laughing Buddha in your home, the surroundings of your home become harmonious. Laughing Buddha helps in eliminating negative aura from the home.
You can place the laughing Buddha statue in the east direction if the main door of your house is facing east. In case if the entrance door is facing the northeast, then place it in the northwest direction.
Buy Online Now: Buy from Flipkart | Buy from Amazon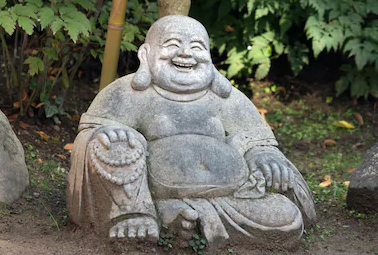 Vastu Dosh Nivaran Tortoise
If you want to correct the Vastu doshas due to the incorrect position of your rooms in your home or office, then you must get a Vastu dosh nivaran tortoise. The purpose of this item is to correct the doshas of your surroundings. It helps in keeping the environment safe for people to live in.
The best direction to keep Vastu Dosh Nivaran Tortoise would be the Southeast or the Northeast corner.
Buy Online Now: Buy From Flipkart | Buy From Amazon.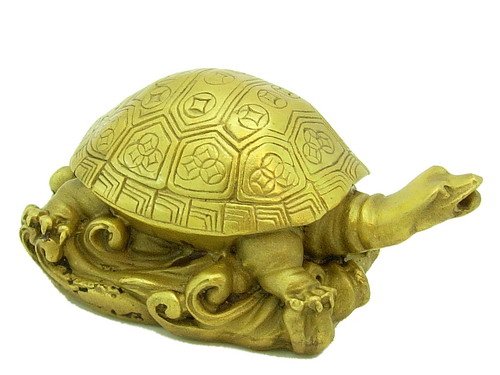 Gomti Chakra Tree
Gomti chakra tree is one of the critical Vastu things for your home. It is accepted to be the dwelling place for Goddess Laxmi. As it takes after Sudarshan Chakra it is said to identify with Lord Vishnu as well. Spot it in your home for favorable luck and thrive. To expel Vastu doshas, place this tree in the southeast corner of your home or office.
Buy Online Now: Buy From Flipkart | Buy From Amazon.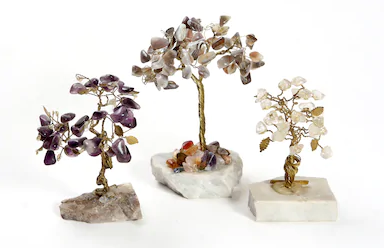 Horse Shoe Amulet or Hanging
Regardless of whether you need to pacify Lord Shani or bring favorable luck, the horseshoe is the best Vastu item for your home. As per crystal gazing, draping horseshoe at your passage avoids underhanded spirits and hostile stare.
Balance it at your passageway if the principle entryway faces north, west or northwest. A horseshoe with stink eye dabs and a dark string is said to be successful.
Buy Online Now: Buy From Flipkart | Buy From Amazon.
Elephant with Tortoise Figurine
Elephant with tortoise has more noteworthy hugeness in both Vastu and Fengshui's perspective. It's a promising image and when put accurately it yields more noteworthy outcomes. It symbolizes good karma, life span, nobility, achievement, and shrewdness. Placing it at the front entryway brings good karma. A couple of elephants kept inside the room encourages connections between the couples. Keeping it in the child's room brings information and achievement. Elephant with tortoise means flourishing as the two animals are propitious as per Feng Shui and Vastu.
Buy Online Now: Buy From Flipkart | Buy From Amazon.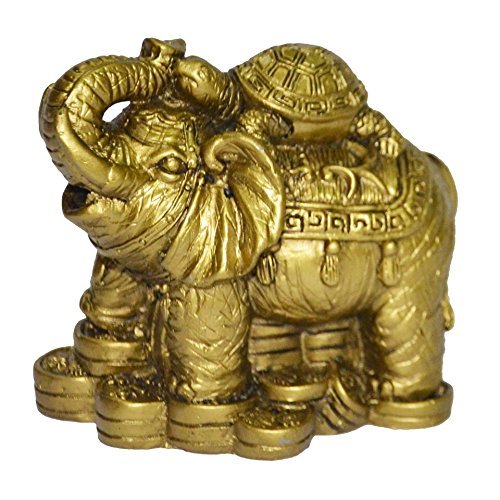 Three Golden Owls
Owl figurines in brilliant shades are viewed as promising both in Fengshui and Vastu Shastra. The owl not just looks wonderful from the stylistic layout's perspective however brings positive changes as well. It evacuates awful vitality and brings prosperity as well. Buy Online Now: Buy From Flipkart | Buy From Amazon.
Shri Meru Yantra
Shri Meru Yantra is a standout amongst the huge yantras in Vastu Shastra. It's an empowered apparatus for riches and success. Putting it at home methods the shower of favorable luck. It is additionally said to destroy negative impacts and prepare for plenitude. In any case, individuals frequently get befuddled as which is the correct bearing for Meru yantra. Try not to stress, we're here for your salvage.
You can put it anyplace yet ensure the substance of the yantra ought to be in the West course. Keep it in the east corner of your home for a positive vitality stream.
Buy Online Now: Buy From Flipkart | Buy From Amazon.
Wind Chimes
Wind chimes are charming and the sound they make when they are slowly blown by the gush of wind is enchanting. As per Vastu wind chimes help to bring positive energy. You can hang them in the North, West, and North West directions.
Buy Online Now: Buy From Flipkart | Buy From Amazon.
Water with flowers
Water with flowers always enhances the look of your home. They are pretty and blooms always look welcoming. As per Vastu, this is the easiest way to encourage positive energy in your home. There is no particular direction to keep water with flowers. You can put it anywhere you want.
Buy Online Now: Buy From Flipkart | Buy From Amazon.
Fish Aquarium
Many people buy fish aquarium without really understanding its impact on human life. A fish aquarium is an elegant showpiece to keep in your house. It helps us to reduce stress and keep us calm even during a stressful situation. That's why you will see aquariums in many homes. The best place to keep it is North or East.
Buy Online Now: Buy From Flipkart | Buy From Amazon.