Whenever it is about saving energy, one cannot overlook the importance of ceiling fans. Usage of appliances like air conditioners or heaters can pile up the electricity bill, that is why it is becoming even more important to not underestimate this particular factor. 
Ceiling fans often come with similar hardware to induction motor that typically consumes 0-80 watts for the standard ceiling fan. But, in the latest years, BLDC which stands for brush-less direct current ceiling fans are getting widely popular because they offer the most amount of energy without compromising much on the air delivery. In the BLDC technology, BLDC motor comes with loads of important advantages over an induction motor. So, if you want to explore more we have listed some great options for bldc ceiling fan. 
AtomBerg Efficio BLDC Motor Ceiling Fan
Do you want to reduce your monthly electric bills by a huge amount? If yes, then the Atomberg Efficio BLDC ceiling fan is one of the most efficient ceiling fans that can be used.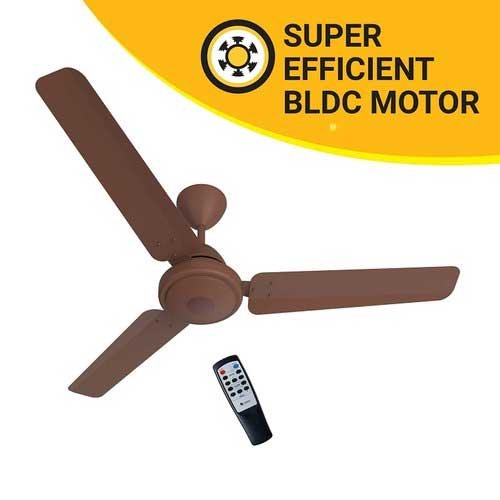 This fan is equipped with a brushless motor and the appliance operates silently without even making the subtle whirring noise of the motor revolving. One can easily operate this particular fan with the help of a remote controller from 20 feet distance maximum. 
You can easily use this particular fan even in sleep mode to schedule the fan's speed at your convenience. Go for this fan as it is made with aluminum and is extremely light in weight. Therefore, you will not find any problem at the time of installation. Moreover, these fans are available in a lightweight that can thereby operate at a higher speed. 
Orient Electric Hector 500
Orient fan is a wonderful fan that looks like a normal fan. You can check out this BLDC ceiling fan. The sweep size of this orient fan is 1200mm which is enough for good airflow. The fan consumes around 32 watts at the highest setting. 
This particular orient fan runs at a maximum speed of 350 Rpm and brings in the air delivery of 230 cm which is good for normal fans. In addition, the fan is also silent compared to the likes of induction fans. Here, the BEE 5 star rated fan guarantees savings from the fan. Also, it is one of the best BLDC fans in India that you can find with ease. You can try the unique and popular false ceiling designs.
Jupiter fans
Jupiter bldc ceiling fans are specialized ceiling fans that you can find with ease. The fan looks really normal except for the led light. The best part about these fans is the power consumption i.e, just 25 watts at the highest setting. It is far less than the conventional fan which consumes around 70 watts to 80 watts.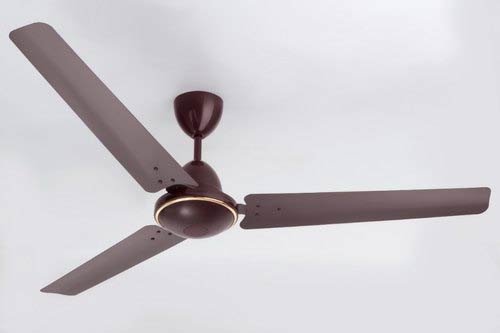 This particular fan comes with dynamically balanced blades. Here, the blades are created with precision such that there isn't any wobbling and energy loss because of it. Jupiter fan is not only of the lowest consumption but also offers less noise. It consists of  smart motor technology avoiding the motor from overheating. 
USHA Heleous BLDC
If you are in search of bldc ceiling fan, then USHA Heleous BLDC is one of the best fans that you can find online. This fan is made of rust-free ABS blades. And, the fan also has bidirectional movements. That simply means it can rotate clockwise and anticlockwise with a touch of a button. In addition, this fan uses 43 watts of power compared to other BLDC fans.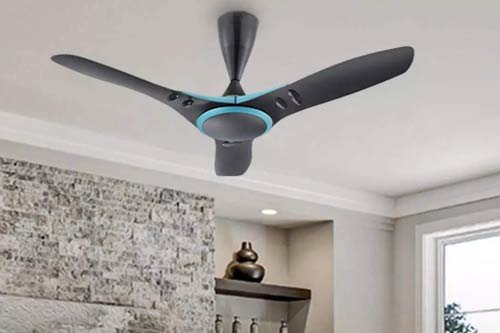 USHA BLDC ceiling fan is very quiet because of the blade design and the BLDC motor. Also, the BLDC motor that comes with the system is powerful at 43 watts. USHA fan comes with a safety wire for added protection. So, buy this particular BLDC ceiling fan in India. You can also search for bldc ceiling fan kits at the best prices online.
Havells Efficiencia Neo BLDC Ceiling Fan
Havells is amongst the most trusted brands for bldc ceiling fans that you will find online. The best part about its fan is that you will get a sturdy and well-built design in the Havells. In addition, Havells also uses an inverter BLDC motor. 
It offers 26W energy consumption, 220 CMM air delivery, 2 years of guaranteed experience, and many more. You can easily find Ribbed blades for better airflow. All in all, Havells BLDC ceiling fan comes with ribbed blades for better airflow. Search for havells bldc ceiling fan kit and arrange them in a proper manner. 
Crompton Energion HS BLDC Ceiling Fan 
Crompton BLDC ceiling fans have an efficiency of around 98%. It is one of the most popular and eco-friendly fans that you will find online. Here, the BLDC motor can deliver 370 rpm power that helps in super-fast air circulation within the room.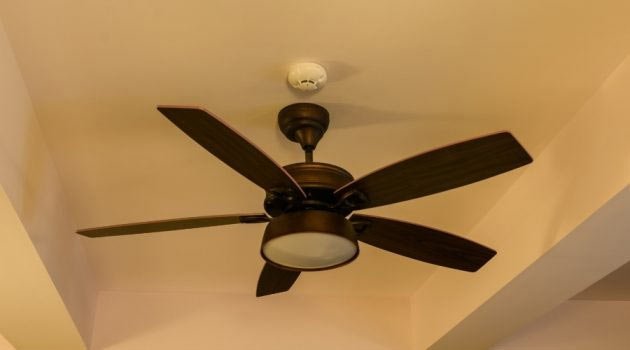 These fans can easily be controlled by a remote controller and you won't have to worry about manual operations. Also, it comes with in-built inverting technology and no fluctuation will occur in the ceiling fan's speed even if the voltage changes. 
Conclusion:
BLDC ceiling fans are the game-changer that consumes very little power. It comes with traditional fans and others have modern looks. Some of these fans can easily be controlled by a normal regulator while other fans are controlled by remote control. BLDC ceiling fans consume 25-40W electricity. Make sure the air delivery rate is good otherwise the experience would be disappointing. So, buy these BLDC ceiling fans at the best prices.