When it comes to almirah we look for all the various different options available to us and all the trending trends keeps us focused. Choosing a wall almirah design for the bedroom can be challenging.
In this blog we will discuss a few of the ongoing wall Indian almirah designs for bedrooms that can keep your bedroom updated.
Bedroom is a place of escape. Our own little spot of peace and a place where we want to have our own quality time. Almirah is also a very vital place .
After all, when we begin our day searching for our outfit of the day, the experience should be elegant and magnificent too.
Various almirah designs are nowadays available which makes it confusing and hard to choose. But one can definitely choose the right almirah designs for their room on the basis of specific needs and desires.
What To Look for While Choosing The Best Indian Almirah Design?
There are few things that need to be considered while choosing the best wall almirah design for your bedroom.
Few of the things that needs to be taken care of are as follows-
Quality of the material is the foremost thing that one needs to take care of. If you want

a good durability material

then it is usually recommended that material like polywood can be used.
You should also read: Kitchen cupboard design
If you are someone who is looking for an aesthetic or decorative kind of appearance then go with glass or transparent options.
Storage capacity is another thing that needs to be taken care of while choosing for the best wall almirah because storing is the primary requirement that one needs to be fulfilled. Consider having almirahs

with drawers and storing

options that will avoid the shortage of space.

For sake of creativity you may prefer almirah designs with glass or transparent features as they will make it easy for you to decorate them well.

Affordability is another key factor. Go with a type of almirah design

that is pocket friendly

for you.
These few points can definitely help you out while choosing the best almirah design for your bedroom.
Wall Almirah Designs-Different types
Different and varied types of designs are readily available. One needs to have their own choice of interest for choosing the desired one.
Here are few of the designs that one can begin with-
Freestanding almirah design-In your bedroom this design will look really great with its free standing effect. It will enable you to change

your room decor frequentl

y if you want to.

Walk in almirah with aluminium frame design-For transparent and classy type of look you can opt for this aluminium frame design. It enables your room to look modern and elegant at the same time.

Wooden almirah with sliding doors to slide-If you are the one who looks for woody textures and love

the presence of wood

in their room then you can opt for this wooden almirah with sliding doors option.
May you also like to read: Steel Almirah Design
Wall fixing almirah with loft-With open shelves and great aesthetic this almirah enables to have the perfect storage capacity with sliding mechanism.

Open wall almirah-If you do want to get rid of the sliding feature then you can opt for this open wall feature that

will meet your requirements

without the work done of opening or closing the door.

Glass door almirah with wall fixing-This almirah comes with a glass door which gives the complete transparent look and will look absolutely stunning in your room.
What Kind of Colour is to Be Preferred for Choosing the Wall Almirah
?
Choosing the right colour for your wall almirah can be another task.
It is recommended to go with some light shades or some neutral shades like cream , beige , white.
These colours are said to radiate positivity in your room and surroundings.
You can definitely consider choosing them for having a dose of positivity .
Types of Materials of almirah–
Different types of material are considered while building almirah designs.
Few kf which are-
Wood-Wood is considered the best material in terms of durability and its strength. Because

wood is ecologically sustainable

it can be considered as a good option but one thing needs to be taken care of is that wood can not stand moisture.

Glass-For modern and aesthetic look glass is always considered the best.
It is the trendy one and one can try experimenting with various designs of it.But its fragile nature is something that needs to be taken care of.
Also read about: Corner Almirah Design
Engineered wood like MDF-This can

withstand variations of temperature

.You can go with various colours that suit you the best.
Different Finishing Options For Wall Almirah-
Finishing can provide various advantages.
Various options are there-
Laminate almirah can be used

as a cost effective option

.You can prefer this laminating to save money along with this they have the feature of scratch resistance.

Matte almirah lamination can be of great use in terms of colour consistency. This

great laminating feature will

protect your almirah from scratches too by making them less visible.

Glossy finish can be used for a perfect look.
Why is a perfect wall almirah and perfect designs needed?
A perfect wall  almirah with perfect designs is needed for various reasons which are as follows-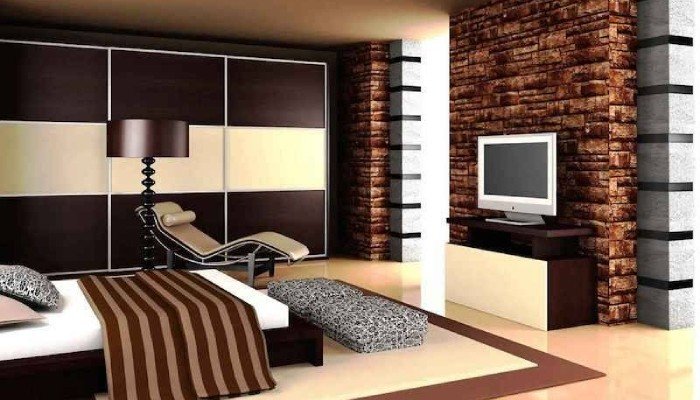 A perfect wall almirah is needed for a good look.

A perfect wall almirah is needed for having good storage.

A perfect wall almirah is needed for keeping your room trending.

A perfect wall almirah with perfect designs are needed for doing great updations in your room.

A good room with a great aesthetic will give you a blissful appearance.

A good wall almirah can help you magnify the beauty of your room
With all these options discussed now it must have become easier for you to choose the right wall almirah for your room. It is going to be a lot of fun while renovating or restyling your room.
So start updating your almirah with these great almirah designs starting from wood texture and varying to glass and glossy looks.
Consider reading: