Gorgeous Living Room Ideas – Beautiful and good-looking living rooms usually have something in common. They are elegant, harmonious, and suit the unique persona and taste of the homeowners. There is endless Living Room Designs Indian Style that can give you the inspiration when designing your living area.
But before choosing any elegant and gorgeous living room design you first need to determine the purpose of the area. Whether you need an area for social gatherings or space for streaming TV in the evening or a space used for dining and social gatherings, you have to find the answer and decide the design accordingly. Below you will come across with some popular and irresistible living room design ideas which you can't overlook indeed.
Country Style Living Room Design Ideas:
The country style living room design idea is one of the elegant, yet Simple Living Room Designs. This type of living room usually includes convenient features like broad timber beams, carpets, brick-built heaths, and undecorated or unfinished wooden flooring. All these features offer your living area a country-style look. It can also be accessorized with large dining tables and candles which can be a great addition in country style living space.
Minimalist Living Room Design Ideas:
Gorgeous Living Room Ideas – The minimalist living room design relies mainly on modern architecture. This living design idea is best suited for homes with limited spaces for living area. This design idea is all about making the most out of as little as possible space. Sleek lines combined with open spaces and strategically installed carpet flooring with seating arrangements to simply the living space as much as possible. The actual challenge is to create the best and Simple Living Room Designs without making the area seem cold.
Classic Living Room Design Ideas: 
The classic living room design usually includes abundant natural lighting and it is spacious too. The classic living rooms comprise of generous seating arrangement s, bright decorations, and color schemes and it avoids the loss of poise or balance in the arrangements. Flowers and house plants are the finest addition to any classic living room as it adds lightness and warmth to any classic living room arrangement.
Rustic Living Room Design Ideas: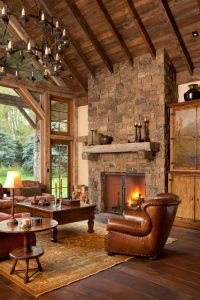 The rustic living rooms are usually spacious and larger with welcoming design. The rustic living room is designed with larger windows and has decorative curtains with brick fireplace, wooden, and sideboard flooring. The impressive part is the timber beams that are exposed to make the living area look spacious and larger where the entire family can spend quality time watching movies or enjoying the warmth of the fireplace.
Modern Living Room Design Ideas: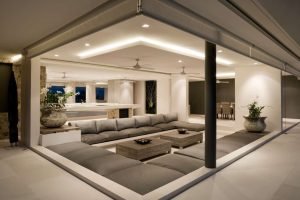 The modern living room design ideas are basically the combination of stylish minimalist designs and the energy of classic design ideas. The modern living spaces are never chaotic or cluttered with unnecessary furniture or messes. It is designed with masterly chosen decorations and accessories like designer lighting and seating. The ultra-modern living room designs usually avoid the use of brighter colors and most design includes muted tones or pure white walls.
Helpful Decoration Tips for Living Rooms: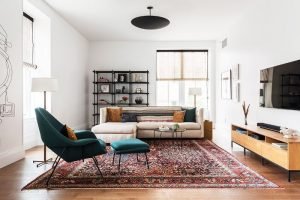 While choosing the living room design ideas and inspirations, it is best to think about certain key factors like color schemes to be used, available spaces, and accessories you fancy and the kind of furniture you already have. There are certain Decorations Tips for the living room that you have to keep in mind while decorating your living area.
The best way to decorate your living room is by finding a balance between flexible and modern furniture. For small living room areas, it is best to make maximum use of the available spaces by choosing wall-mounted cabinets and TV. Avoid going overboard with the decoration and ensure to arrange the seating space properly to ensure the smooth movement of the people. The modern living room design ideas also suggest you use a decorative focal point in the room like painting or mirror. House plants or indoor flowers can also add an organic effect in the room. Remember, harmony and balances are the two key aspects that you have to keep in mind when designing the living room of your house. Choose the right design for your living room that represents your persona and taste.