The arrival of a new member of the family is an exciting and wonderful occasion. As parents, your baby's safety, comfort, and well-being are major priorities. A baby bath tub is one of the key products you'll need. With so many alternatives on the market, choosing the best one may be a difficult challenge.
In this detailed guide, we will look at several types of infant bath tubs, their features, and factors to consider when selecting the right tub, and the price range in INR to help you make an informed selection.
Types of Baby Bath Tubs 
Traditional Baby Bath Tubs

: These are traditional, stand-alone tubs intended exclusively for babies. They are typically composed of light plastic and available in a variety of

forms and sizes

. Traditional infant bath tubs are popular among parents because they are simple to clean and store.

Convertible Baby Bath Tubs

: These tubs may grow with your child. They contain adjustable features that make them suitable for both

newborns and older babies

. Some models also come with a baby sling or insert to give extra support for the smallest bathers.

Inflatable Baby Bath Tubs

: These tubs are ideal for on-the-go families. They are easily inflated and deflated for storage and transit. Inflatable infant bath tubs are normally composed of sturdy PVC and come in fun patterns.
Have you looked at the bathroom sink?
Considerations for Choosing the Perfect Baby Bath Tub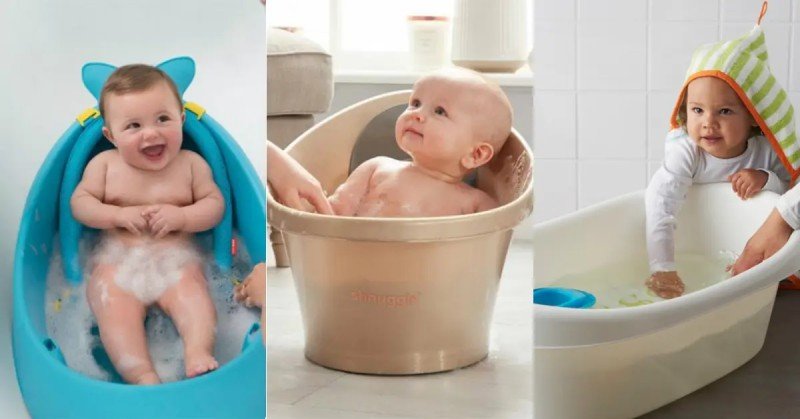 Safety

: When choosing a baby bath tub, safety should be your main priority. To avoid accidents, look for models with non-slip surfaces. Also, make sure the tub offers a safe and comfortable location for your infant to sit or lie down.

Size and Space

: When selecting a baby bath tub, consider the size of your bathroom as well as storage space. Some tubs are built for

tiny bathrooms

, whilst others may demand more space.

Cleaning Ease

: Babies may be filthy, so choose a tub that is simple to clean. Models with detachable liners or machine-washable components can make cleaning easier.
Materials

: Select a tub made of non-toxic,

safe materials

. BPA-free plastic or soft, cushioned materials are ideal.

Portability

: If you travel regularly, a portable or inflatable baby bath tub might be an excellent choice. They are simple to carry and put up in various areas.
Also read – Water softener for bathroom
Baby Bath Tub Price Range in INR 
Baby bath tub prices in India might vary depending on the kind, brand, and amenities. To give you a sense of the pricing range, below is an example: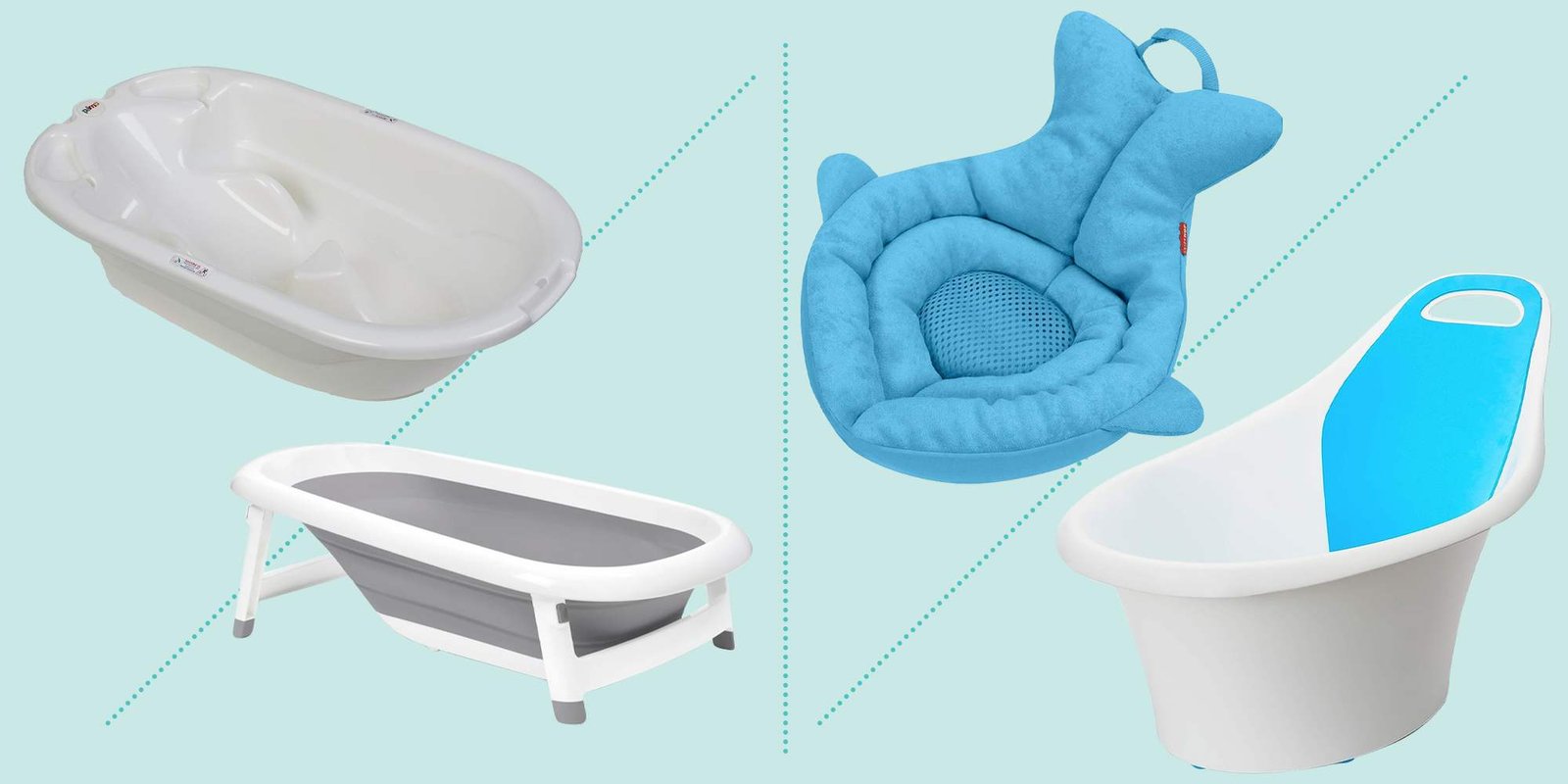 Traditional Baby Bath Tubs: INR 300 to INR 1,500

Convertible Baby Bath Tubs: INR 1,000 to INR 3,000

Inflatable Baby Bath Tubs: INR 500 to INR 1,500
Here are budget small bathroom ideas.
Tips for Using Baby Bath Tubs 
Now that you've found the ideal baby bath tub, consider the following helpful hints for a safe and fun bath time:
Prepare Ahead

: Before starting the bath, gather all of the required

bath products

, such as soap, shampoo, a soft washcloth, and a towel. This eliminates the need for you to leave your kid unsupervised.

Water Temperature

: Use your wrist or elbow to test the water temperature to ensure it is comfortably warm and not excessively hot or chilly. Aim for a temperature of roughly 37°C (98.6°F).

Support and supervision

: Always keep your baby's head and neck supported, especially if they are young. Never, ever leave your kid in the bath unsupervised, even for a second.

Gentle Handling

: When bathing your infant, be gentle. Make use of baby-safe soap and shampoo. Keep soap and water out of your baby's eyes and ears.

Bonding and Fun

: Take advantage of bath time to bond with your kid.

Sing music

, speak, and make bath time enjoyable and relaxing.

Dry and Dress Quickly

: After bathing, wrap your baby in a soft towel and carefully dry them, giving special attention to skin creases. Dress your kid as soon as possible to keep them warm.

Safety First

: When not in use, keep the baby bath tub and any bath-related equipment out of reach. Keep an eye on your infant when they are bathing to

protect their safety

.

Adjustments for Growth

: If you have a convertible tub, modify it as your baby develops to offer optimum support and comfort during each stage of growth.
Following these advice and guidelines for selecting the best baby bath tub will help you build a safe and pleasurable bath time routine for your kid while also fostering a strong parent-child attachment.
Also consider reading the bathroom accessories.
Conclusion
Finally, a baby bath tub is a must-have item for any new parent, and choosing the proper one is critical. When choosing your selection, consider safety, size, cleaning convenience, materials, and mobility. 
Remember that the joy and closeness that bath time brings is priceless, so treasure these times as your baby develops. Bath time can be a joyful and unforgettable experience for both you and your lovely kid if you use the correct baby bath tub and pay close attention to safety.
Consider reading -