An architect is required to create a lovely place to live in or work in. They will create the ideal location for you to come to every day, whether it's your workplace or house at the end of the day.
We'll recommend you Hyderabad's top ten architects so that you can make an informed decision. You'll be able to choose from Mughal architecture, modern designs, and more.
Raj Architects
They have years of expertise and can offer you with the finest recommendations. They provide you with a variety of choices, ranging from traditional to modern designs, as well as the greatest solutions.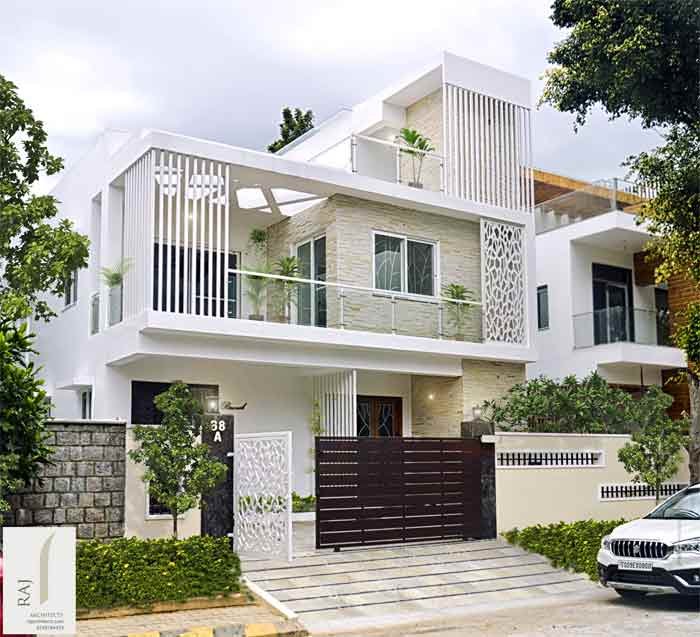 The company's Raj Amudala, the company's chief architect and interior designer, is in charge of all projects.
The company's services include:
Residential

Commercial

Landscape

Renovation

Interiors
You may also like to read – Construction Companies in Hyderabad
Aamir Sharma and Hameeda
Even when you're in reality, Aamir and Hameeda's projects give you a dreamy sensation. Raw black slate, rusted metal sheets, and unfinished concrete walls are used in the industrial material palette.
He combines raw power with a personal touch of creativity. They provide fantastic restaurant design services.
In addition to this, Aamir and Hameeda also offer interior design, product design, and furniture design services.
Whether you are working with a limited budget or have no budget at all, they will find a way to work within your means and still produce a stunning result.
Aamir and Hameeda's portfolio is vast and varied, but their unifying factor is the focus on simplicity and functionality.
Every design they create is meant to be both beautiful and practical. This approach has won them many satisfied clients who come back to them time and time again for all their design needs.
If you're looking for an experienced and creative team to handle your next design project, look no further than Aamir and Hameeda.
Here you can also know about Interior Designer in Kolkata for home decoration
Amit and Ashmi
Amit and Ashmi are revolutionizing the world of architecture with their incredible workmanship and standards of excellence. They promise to be client-centric and provide one-of-a-kind designs.
Every project has a unique touch thanks to their personalized touches, making them distinctive.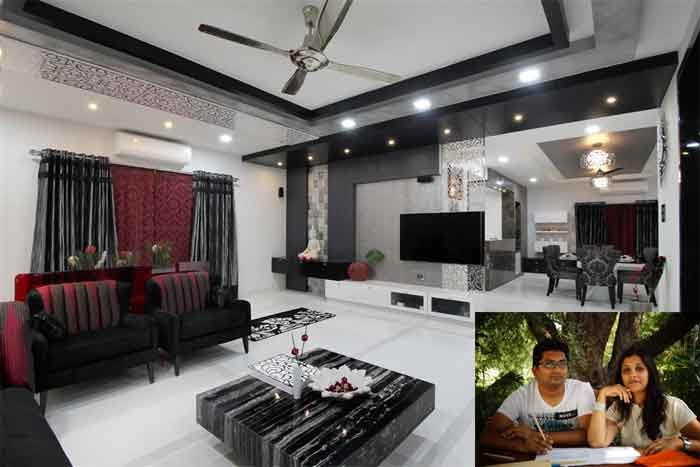 Amit and Ashmi's work revolves around the philosophy of designing buildings and spaces that are a reflection of the client's personality, requirements, and budget.
The team also comprises of other professionals such as interior designers, landscape designers, etc. who contribute their expertise to make the project perfect.
The firm has completed many prestigious projects in Hyderabad and other parts of India. Some of their notable works include residential buildings, office complexes, retail outlets, hospitality establishments, etc.
Amit and Ashmi are constantly striving to improve their services and become the leading architects in Hyderabad.
If you live in Gurgaon then you should know about the best Interior designers in Gurgaon. Which provides its services across India.
Ar Sreekanth G
GS Studio Design Consultants was founded in 2010 by Ar Sreekanth G and is based in Visakhapatnam, India.
The organization designs creative ideas and solutions. They create contemporary designs with a variety of materials.
They are advocates for experimenting and it is due to their clients' preferences. The aim of the studio is to achieve innovative ideas and promote them.
GS Studio Design Consultants designs a variety of projects such as residential, institutional, hospitality, interior and product design.
The studio has completed many notable projects like Aashritha Homes in Visakhapatnam, Aditya Jubilee Hills in Hyderabad and Vijaya Sai Residency in Visakhapatnam.
Ar Sreekanth G has also won many awards like the Young Indian Architect of the Year award in 2012 and the Best Residential Designer of the Year award in 2013.
Also read about – Best Interior Designers in Mumbai
Faisal Vohra and Shamila Meeran
Another popular choice for top 10 architects in Hyderabad is F+S Designs, which is based in Hyderabad. They work in commercial offices, residential areas, institutional spaces, and hospitality facilities.
F+S Design's team of highly creative and experienced professionals are passionate about their work and always deliver quality design solutions.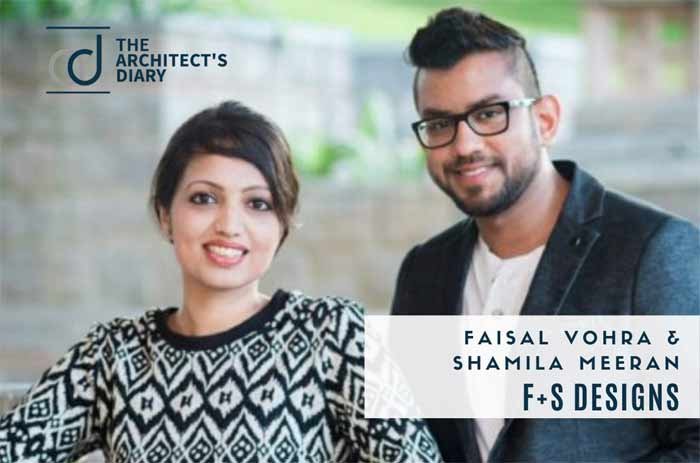 Their unique approach to each project ensures that the client's requirements and preferences are met in the most efficient and effective manner possible.
Yet another firm that finds a place in the list of top 10 architects in Hyderabad is DFA (Design for Architecture). DFA has been operational for over 18 years now, and during this time, they have worked on some of the most prestigious projects in the city.
Ravi Prakash
Ravi Prakash is an architect who has worked in the field for over five years. Ravi Prakash has completed numerous projects that required detailed attention, both primary ones and those requiring specialized care.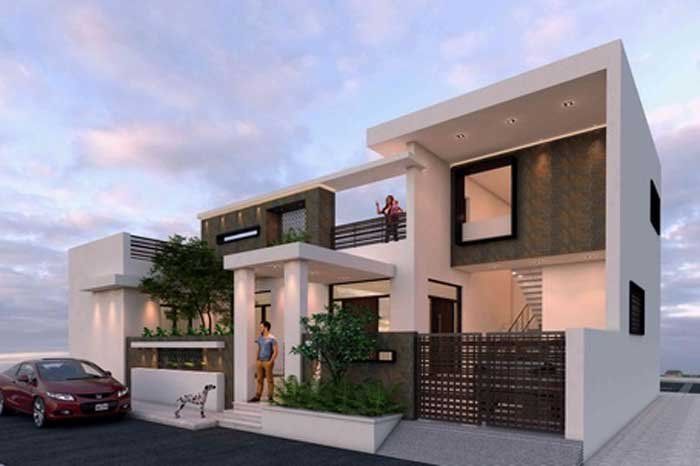 Are you know about these Architects in Mumbai.
Shipra Chenji
Another well-known architect in Hyderabad is Shipra Chenji, creator of Aarkaa Designs. She specializes in bathroom renovations, eco homes, bespoke houses, kitchen designs, laundry-utility rooms, and more.
Her work has been published in several magazines, and she was a finalist for the Best Residential Design Firm in India Award in 2019. She believes that every home is unique and should be designed accordingly.
Varun Mehta and Rahul Jain
Think Designz, the brainchild of Varun Mehta and Rahul Jain, is an architecture firm. They specialize in office interiors, residential spaces, and more.
They have some of the most impressive work samples in the industry that demonstrate current architectural design trends. They provide comprehensive services for designing home and workplace requirements.
The firm has a strong belief in providing quality service and paying attention to the tiniest detail while working on a project.
This is probably why they have been able to bag some of the most high-profile projects in a very short time.
The partners, Varun Mehta and Rahul Jain, are highly qualified and experienced professionals who have worked with some of the biggest names in the industry before starting their own firm.
This experience has helped them bring a wealth of knowledge and expertise to their company that helps them stand out from the rest.
Sunil Nair
In Hyderabad, Sunil Nair heads up Origin Interiors. He has a small yet close-knit team that takes on projects and fulfills client demands as soon as possible.
They've completed several successful projects and are financially sound as well as visually appealing.
Designing comfortable and practical homes is Sunil's forte. He believes in clean lines and muted colors that can be brought to life with the right furnishings and home accessories.
You should also know about – Construction Companies in Bangalore
Venkat Srihari
We conclude our list with the proprietor of Studio B.A.D in Hyderabad, India. Their firm specializes in all architectural and interior design needs for homes.
Venkat Srihari has been working in the industry for more than two decades and he has managed to hone his skills to perfection.
Venkat Srihari is a highly experienced architect and interior designer who has worked on both small and large projects.
If you are in need of an architect or interior designer in Hyderabad, India, then Venkat Srihari is the man for the job.
Conclusion
If you are looking for someone to help you with your next project, then look no further than one of these talented individuals.