Steel grill designs have gained popularity in the realms of architectural aesthetics and home security. These robust but fashionable additions not only protect your home but also improve its overall appeal. 
There are several steel grill designs to pick from, ranging from house front steel grill designs to steel balcony grill designs. In this blog, we'll take a creative trip through the world of steel grill design, highlighting the union of aesthetics and sturdiness.
The Art of Steel Grill Design 
Steel grill design is a kind of art as well as a practical aspect. Craftsmen and architects have pushed the frontiers of inventiveness to create enthralling patterns and structures that merge in with a variety of architectural styles.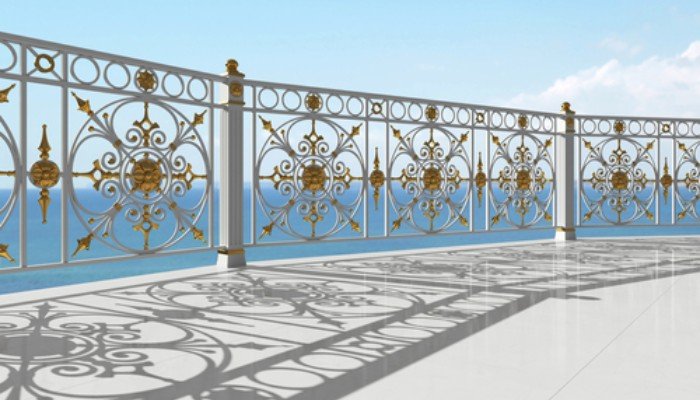 Steel grill styles are unlimited, whether you want a simple aesthetic or elaborate ornamentation. 
Intricate scroll-work, geometric patterns, and even theme motifs that convey a narrative or represent your own interests are frequently used in these designs.
The creative possibilities are limitless, allowing homeowners to make a genuinely distinctive expression with their choice of steel grill design.
Home Front Steel Grill Designs 
The exterior of your property is its first impression, and a well-designed steel grill can make a strong statement. Steel grill designs for the front of your house not only serve as a barrier between your property and the outside world, but they also offer character and charm. 
Depending on the style of your home, these designs might range from contemporary and sleek to elaborate and historic.
Consider a lovely flower theme gracing your entryway, providing an appealing and safe environment. Such designs not only improve the curb appeal of your property but also provide a warm welcome to guests. 
You may also like to read: Steel gate design
Furthermore, these steel grill designs may be coated in a range of colors to fit your home's exterior palette, boosting their aesthetic impact even further.
Steel Balcony Grill Designs 
Balconies are private havens where you may relax and take in the scenery. Steel balcony grill designs not only keep you safe, but they also improve your outdoor experience.
Consider a sleek, futuristic steel grill design to compliment your modern condo, or a traditional wrought-iron railing for a touch of timeless beauty.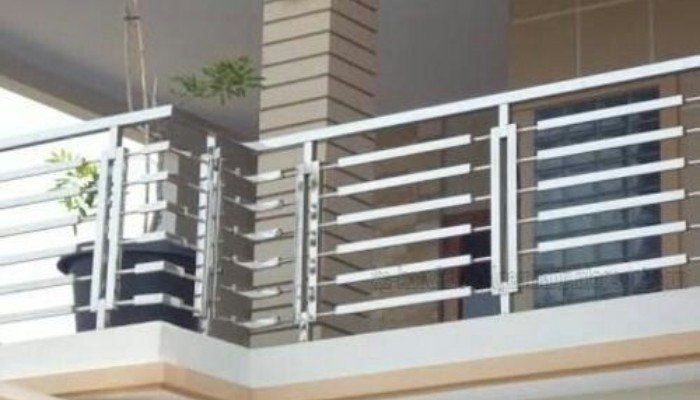 Minimal horizontal steel bars may offer a clean and unobtrusive aesthetic in modern houses while yet assuring safety. Traditional residences, on the other hand, may benefit from the complex patterns and scrolls that make up more ornate steel balcony grill designs.
These designs not only provide protection but also act as an extension of your style and personality, transforming your balcony into a genuinely magical environment.
Customisation and Personification 
One of the benefits of steel grill designs is their adaptability. You may personalise them to your tastes and interests. Steel grill designs provide several chances for customisation, whether you want to include your initials, a family crest, or a significant symbol.
Customisation allows you to instill your own personality and heritage in your house, making it truly one-of-a-kind.
your idea may come to life through steel with the aid of expert artisans, resulting in a design that has sentimental significance and adds to the uniqueness of your house.
May you should also know: Steel railing design
Durability and Maintenance 
Steel grill designs are not only attractive; they are also quite durable. They are made of high-quality materials and can survive the test of time and weather. They need little upkeep, making them a practical choice for homes seeking both beauty and usefulness.
Steel's inherent strength means that your grill designs will look great for years to come, with just little cleaning and touch-ups required to keep them looking great.
Balancing Aesthetics and Security 
When implementing steel grill designs into your house, it is vital to balance beauty with security. These designs are not only utilitarian; they are also an important aspect of the visual attractiveness of your house. 
Security is critical, and the inherent strength of steel guarantees that your property is protected. Simultaneously, the aesthetic and customisation characteristics of steel grill designs let homeowners to incorporate their particular flair into their security systems. 
Homeowners may accomplish both beauty and protection by using intricate patterns, artistic themes, and a range of finishes.
This equilibrium guarantees that your house not only feels secure, but also appears attractive and physically beautiful, resulting in a harmonious and welcome environment for both inhabitants and guests.
You should also know: Staircase design
The Evolution of Steel Grill Designs 
Steel grill designs have evolved through time to fit the changing demands and interests of homeowners. They were initially essentially utilitarian, acting as a security element. 
Steel grill designs, on the other hand, have evolved into multi functional pieces that not only protect but also adorn your home, thanks to improvements in design and technology.
Today, you can customise your steel grill designs with a variety of materials, coatings, and styles, allowing you to fit your home's architecture and personal tastes. The options are numerous, ranging from sleek and trendy stainless steel to the timeless appeal of wrought iron.
The Future of Steel Grill Designs 
As technology advances, the probable future of steel grill designs promises intriguing possibilities. Steel grill systems can incorporate smart and automated elements to improve security and convenience.
Consider a steel grill that can be operated remotely or one that is outfitted with sensors to detect breaches.Furthermore, architects and designers are expected to experiment with new materials and design concepts, pushing the bounds of innovation even further. 
The integration of technology, long-term viability and elegance will continue to define the growth of steel grill designs, providing homeowners with unique and exquisite options for their homes.
Conclusion 
We've learned how these useful parts have evolved into works of art that combine beauty, strength, and security in our voyage through the world of steel grill designs. 
Steel grill designs continue to progress from the past to the future, giving homeowners options that are not only physically appealing but also ecologically friendly and technologically sophisticated.
Accept the elegance and solidity of steel grills to improve the look of your home today and in the future.
Consider reading: