Table of Content:
Globalization has led to a major change and shift in designs and lifestyle in India, thereby
resulting in more modern and vertical designs embracing the elements of conventional
customs, while implementing them in every changing neighborhood culture. Similarly, the
commercial spaces in India are continuously being upgraded to deliver the convenience of multi-functionality. Keeping this in mind, some of the top Interior Design Trends for commercial spaces in India has been highlighted below. Just have a look at it.
Amalgam With Separation
Today, commercial establishments in India are adopting the concept of collaboration with
open plan designs and flexible commercial furniture. The Interior design details of such
commercial spaces will showcase the separation without the need for actual dividers or panels. Here the ideal element would be the combination of noise-canceling characteristics which will ironically lead to conversation and creativity in the office space. To show up your
creativity you may include liner designs that display clearly the path from one area to
another open space and also divide the functional open space aesthetically.
Modular commercial furniture, bright colors, geometrical designs, and furniture pieces
placed in areas would promote straight forward movement.
Unhindered Views
Apart from the popularity of the collaborative commercial spaces, the open spaces would
surely continue to be considered in commercial buildings. Unhindered views and high rise
ceilings will demand designs that complement the floor to ceiling windows and allow more
natural light to the influx.
In order to decorate such spaces in a commercial building, the Home Interior Design Experts design the portfolio of new materials which will be supporting the large-sized windows and preventing the extra heat. There are multiple choices in curtains, a performance fabric to ensure quality and it will be essential to complement the overall design element in the office. This design idea will surely turn attention to more compact sized items which would not hinder the views.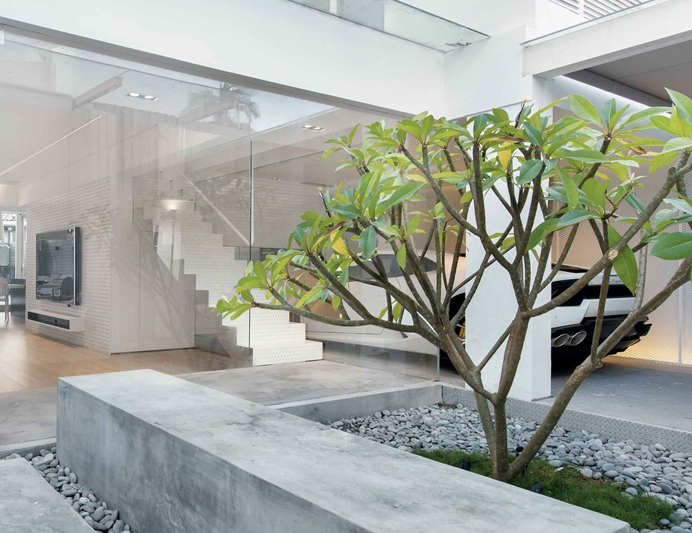 Creating Natural Ambience
By adding the elements of natural daylight, houseplant, living walls and designs that mimic
nature and greenery will surely be the major commercial interior design trend in 2020. As
the summer months are around, interior designers are pulling up their socks and finding new ways to create a natural ambiance in commercial buildings. You will see more color palettes featuring the calming greens and honey-toned yellow.
However, you will also find some wooden furniture to be included to bring the natural touch
inside the commercial space. This includes wooden furniture, bamboo furniture, and biophilic designs. This will bring the calm by design across the office space function from hospitals to the workplace and multifamily housing.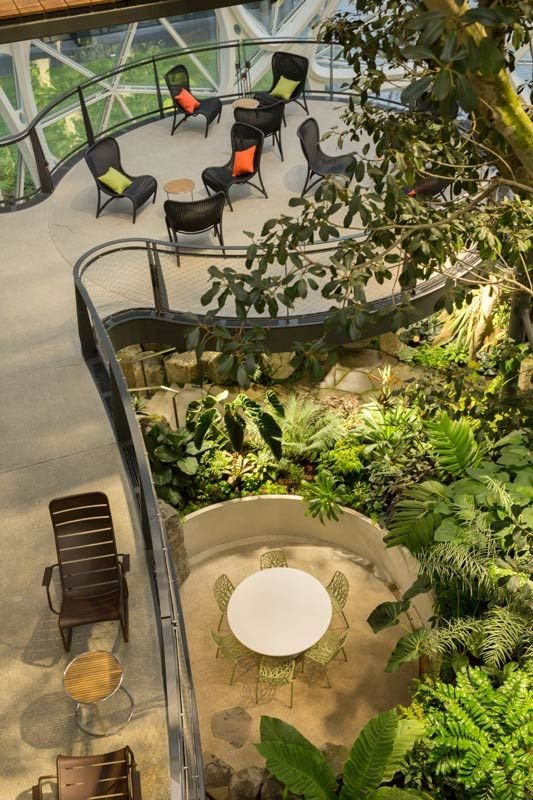 Bold Design Ideas
Apart from collective, cool and calm working spaces, you can also expect to see pop-up art
pieces which include quirky prints, bold color patterns and custom designs on the Decorchamp.com website. The bold design ideas for commercial space are meant to inspire
the upbeat working environment within their soothing cabins. The bold design ideas won't be limited to simply wall hangings as it also includes designed furniture that is placed across and inside the rooms. The popular choice is the performance fabric that comes in a variety of bold patterns and vivid colors to liven up space and offer a stain-resistant fabric. This also focuses on creating the ultimate combination of textures, color patterns, and styles which makes the room look perfect.
Design Inspired From Local Culture
To find something between illustration and functionality, interior designers are including the
elements in commercial spaces that depict the local culture of the nation. Trends in interior
design may be changing every now and then, but you must not expect to leave out the
mesmerizing cultural pieces from the design which has been serving as inspiration for many decades in India. Whether it is to design leisure spaces or commercial buildings, you may simply include prints, murals, and designs that integrate the Indian tradition in the most beautiful way possible.
In order to learn more about the interior designs and Vinyl Flooring Designs for commercial
spaces, you must visit the website of Decor Champ. It shares many design ideas and trends that can help you create an outdoor oasis and commercial spaces. You may look for other exciting style patterns and design ideas for 2020 on this website and choose the one that goes well with the overall decor of your workplace and office spaces.