Windows are one of the most important aspects of any house. If you want to select the roof design, then there are several things such as planning considerations, uses, construction methods, etc that you need to take care of. 
Any beautifully constructed house needs a window roof design that enhances its durability as well as the aesthetic. Therefore, carefully select the right roof design for your window that can be designed in various shapes, colors, designs, etc, and with different materials as well.
Also, when it's to Window roof designs in India, there are a variety of options in roof designs that you can try out. One can easily opt for these Windows roof designs in India available with stunning characteristics. 
How to select the Right Window Roof Design 
If you want to select the right window roof design in India, then there are several factors that you need to consider such as:
Window Roof Design should match the roof design of your house or it should at least complement the entire architecture.




 

There are

various roof types

be it for home or for windows that work better at sustaining heat, extreme weather conditions, etc. So, consider the pros and cons of these window roof designs and then decide on the perfect one according to your preference.




 

Always keep the

budget factor

in mind and opt for the design software to choose the perfect roof type. You can also have a look at

RCC roof slabs

for the amazing design and structure. 
Triangle Gable Window Roof Designs 
Gable roof design is also called the pitched roof. It is one of the common types of roof designs that can easily be recognized through its triangular shape. Generally, these roofs are one side up and another side down same as a dog house. 
Gable Window roofs are best for all types of materials. In addition, these roofs can easily be found in different types such as crossed gable, front gable, dutch gable, etc. Gable roofs provide more space for the attic or vaulted ceilings and can easily shed water.

These roofs can easily be built and are cheaper than any more complex designs. So, if you are choosing the best window designs in India, then gable window design is one of the interesting designs that you can always opt for. 
Skylight Window Roofs 
If you want to turn the upper room of your home into a light, then opt for Skylight Windows. These windows are one of the popular choices that you can try out.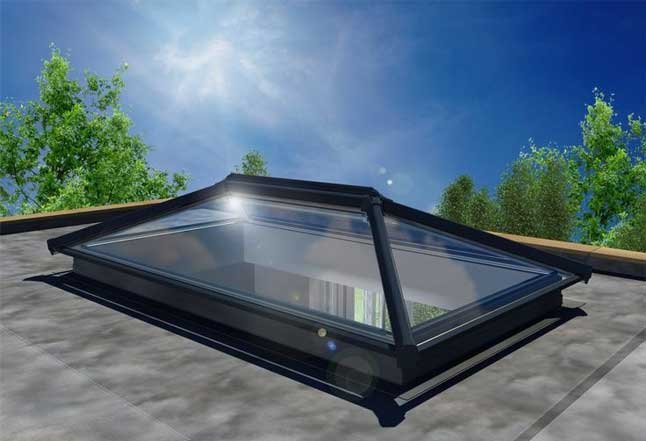 Skylight windows are just perfect for adding a touch of natural light to brighten up an uninhabited space. Whether you are looking for a new office, guest bedroom, or just a place to relax, Skylight window rooms are just perfect and can make an ideal addition to the property.
Whenever you install the skylight window in the bedroom, one of the biggest advantages of these window roofs is the regulation of sleep patterns. All in all, it is an amazing Window roof design in India that you can incorporate into your homes. 
Top Hung Roof Windows 
These kinds of window designs are absolutely amazing as they open outwards from the top of the window and offer an unobstructed view out the window. The best part about these windows is the classic design they have that is easy to install and offers no mess while still being user-friendly and practical.



In addition, the 180-degree rotation allows cleaning of both sides of windows. In the latest window designs for home, Top Hung roof windows are quite good to consider. 
Gambrel Roof For Windows
This kind of design is exclusively designed for barns and has two different slopes in which one side is an almost vertical steep slope whereas another slope is lower. In installing a gambrel roof, wooden, slate, or asphalt materials are used. One can opt for a flat window design for these roofing designs. If you use metal roofing materials, then it will help you cut down the maintenance costs making the roof more durable. 
Sloping Window Roof Design
These roofs design are firm and effective against heavy rainfall and snowfall. This particular roof design aids water to flow down without accumulation and minimizes the chances of waterlogging.

This kind of window roof design is very famous in regions like Goa and Kerala where rainwater gets accumulated. Also, the angle of the roof is very important to evade the structural damage to the roofing.
The best part about these sloping roofs is that one can also collect the rainwater. Opt for the decorative designs and elements in these Sloping roofs that can be carved with bottom edges.
So, all in all, it is a wonderful window roof design that acts as a perfect Ventilation window for the room allowing the right amount of light to enter the room along with the mechanism to deal with water. 
Curved Window Roof Design
If you are choosing the plain rectangular windows for your room then to create a twist in the tale, you can go with the curved window roof design. It has a single gable along with a sloped side and the flat side with a little slope. 


These kinds of windows roofs are just perfect to add an exquisite look to your house. So, give a minimalistic touch to your house with UPVC windows installed with a curved window roof design. One can also go with wooden elements to create a perfect blend of traditional and modern appearance. 
Conclusion
In-home architecture, window roof designs make a good percentage of the exterior and play a vital role to achieve curb appeal. One can opt for the simple window designs as well as the complex designs all depending on the preference. Or, have a look at the window roof designs mentioned above. Also, try out the Pros and Cons of a Transparent Roof.