Need house plan for your 40 feet by 60 feet plot ? Don't worry get the list of plan and select one which suits your need. We have listed floor plan for ground and first floor both. These maps are designed by expert architects after keeping all the important things in mind like lighting, parking, balcony, porch etc. Have a look on these designs:
Option 1 (with parking, G+1 floors, 3bhk):
Option 2 (with multi parking, G+1 floors):
Option 3 (with 1 parking & Garden, G+1 floors):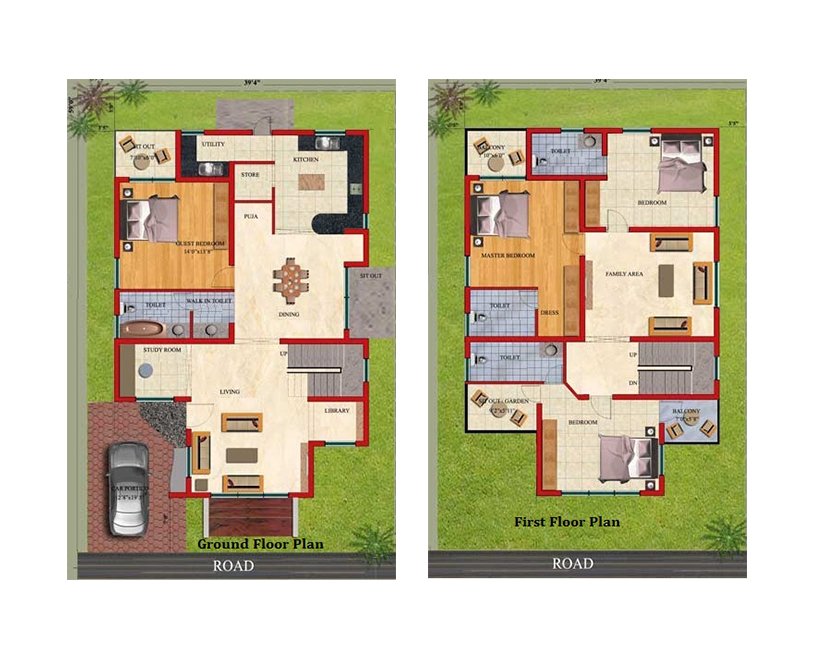 Option 4 (side entrance with multi parking, G+1 floors):
Option 5 (with parking, ground floor only, 3bhk):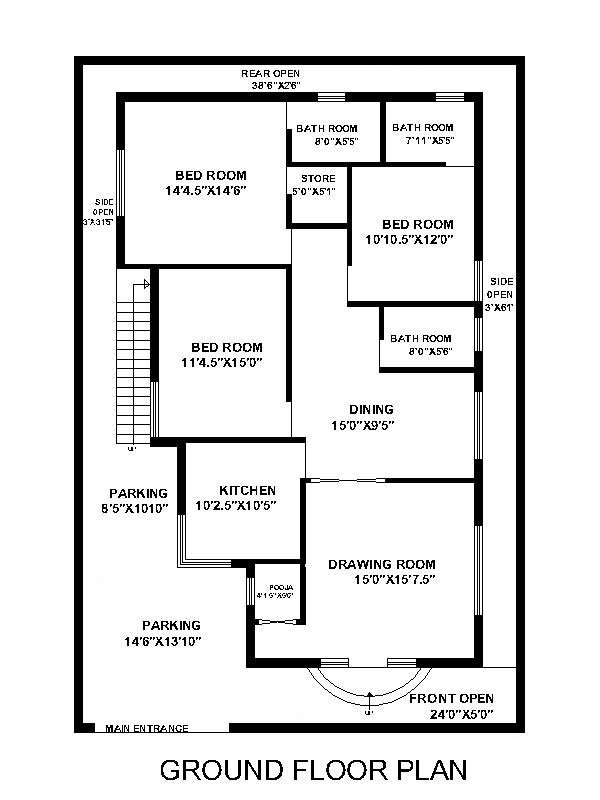 Option 6 (Single floor, 4bhk):
Option 7: Modern Aesthetics and Materials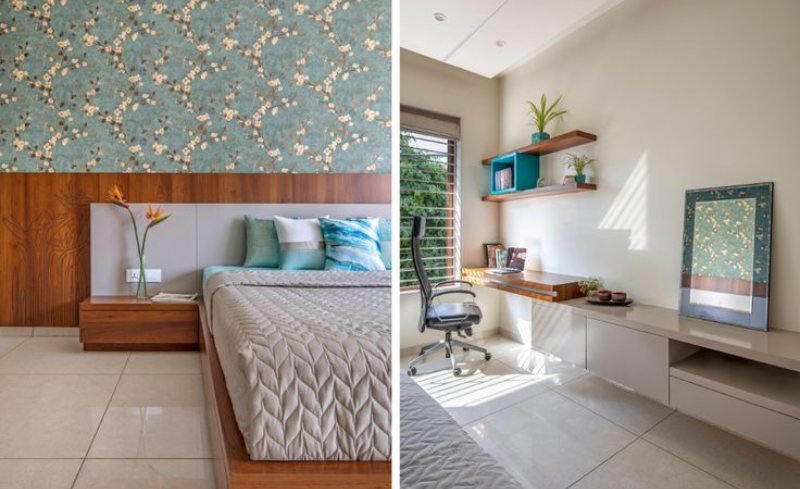 Modern Aesthetics and Materials stands out as a beacon of modern design in the search for a contemporary and visually attractive dwelling. This house plan embraces the current architectural trends, perfectly integrating modern aesthetics to produce a home that is both elegant and useful.
Contemporary Design aspects

: At the core of the project is a dedication to modern design aspects. The architectural arrangement is defined by clean lines, wide spaces, and inventive forms.

Large windows and glass facades

are deliberately placed to encourage plenty of natural light, blurring the lines between interior and outdoor spaces. The outside has a mix of geometric elements, emphasising a simple but attractive aspect.

Material Selection

: The selection of materials is critical in improving the current aesthetics of the required. High-quality, long-lasting materials are chosen for their structural strength as well as their aesthetic appeal.

Sleek metals, glass, and concrete

are commonly utilised materials that contribute to a polished and sophisticated image. These materials not only improve the overall appearance, but they also provide longevity and minimal maintenance.
Here are some more house plan ideas to follow:-
Option 8: Sustainable Living Features
Sustainability takes centre place here, making it an eco-conscious option for individuals who value environmental stewardship. This home layout goes beyond basic beauty, adding elements that promote energy efficiency, green construction practises, and peaceful living with nature.
Energy-Efficient Design

: It is precisely built to have the least amount of environmental effect possible by using an energy-efficient design. The orientation and positioning of windows are optimised to

maximise natural light

and reduce the need for artificial lighting. Solar panels, energy-efficient appliances, and well-insulated walls may also be used in the design to improve overall energy performance.

Green Building Practices

: It includes green building practises from the foundation to the roof. In building, sustainable resources such as recycled steel and locally obtained wood are used. To manage water sustainably, the house may have

rainwater collecting systems, greywater recycling, and permeable surfaces

. These practises not only lower the carbon footprint but also benefit the occupants' health and well-being.

Natural Light Optimisation

: Strategic optimisation of natural light is a hallmark of sustainability. Large windows, skylights, and light wells are strategically placed to maximise daylight penetration and decrease the demand for artificial lighting during the day. This not only improves the living experience but also saves energy, bringing the house in line with eco-friendly living ideals.
Also know about the Cement sand ration for brickwork here.