In today's world we want our homes to be picture perfect .We want the best décor. When we talk about décor, the walls also need to look aesthetic and in tune with the furniture. One of the trends which is on the rise is use wallpapers instead of paint for the walls of homes and office space. The best advantages of wallpapers are that they can be easily pasted and removed and are available in different varieties and from cheap ones to the most expensive decorative ones. In order to get a better idea about the selection of wallpaper it is important to know the different types of wallpapers. The different types of wall papers are as follows:
Lining wallpaper: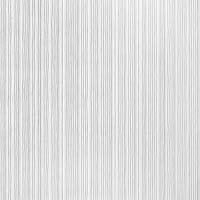 This is not the decorative wallpaper but actually a paper which is stuck to the walls prior to pasting the decorative wallpaper or may be even before painting the walls. The basic purpose of using it is to camouflage any minor flaws in the wall or cover any dark color paint that may have been applied to the walls earlier. The lining paper has to be pasted in the opposite direction to the wall paper.
Woodchip Wallpaper:
This type of wallpaper consists of cheap or ordinary paper with wood chips on the finished side. This type of paper is also used to hide any flaws in the walls or ceilings before applying paint. Different types of woodchip papers are available ranging from fine chips to coarse wood chips.
Pulps Wallpapers:
This is cheap quality wallpaper. It has designs printed on ordinary paper.It stretches easily. Therefore care has to be taken while hanging them on the wall otherwise it becomes tough to match the patterns.
Washable Wallpaper:
These type of wallpapers have a transparent plastic layer on the printed portion of the paper. This makes it easy to wipe the wallpaper with a wet cloth and helps remove stains and marks.
Vinyl Coated Wallpapers:
In this the printing of pattern is done on a thin vinyl sheet and a paper backing is provided. These type of wallpapers are durable and can be washed. Therefore they are usually used for the walls of kitchens and bathrooms.
Vinyl Wallpapers:
Here the vinyl sheet on which the pattern is printed is thicker and hence it is much more durable then the vinyl coated wallpapers. These wallpapers are much more durable but they are difficult to peel as they are resistant to water.
Anaglypta Wallpapers:
These are basically embossed pattern papers. A wide variety of patterns are available in this type from simple lines to geometric designs. These are also used to cover any defects on the wall and then paint coating is applied.
Embossed Wallpapers:
These wallpapers have embossed pattern with a decorative finish and have a rich look. They are of good quality. It can be over painted.
Blown Vinyl Wallpapers:
These are also embossed wall papers but with a tough vinyl plastic finish. These wallpapers cannot be over painted.
Flocks Wallpapers:
These have a velvet finish. It basically contains fibers which gives it this finish. It is one of the oldest types and mainly used in restaurants.
Hand printed:
Originally a large printing block was used to decorate the wallpaper and is a laborious job. Today it is difficult to get this type of wall paper and one needs to place special order to get them.
These are the different types of wallpapers that are available. You can select the one which suits your requirement.