Home is the place where an individual comes to relax from the hectic schedule. Everyone wants their home to be full of positive energy, calmness, and harmony. The Panchtattva and energies of 16 MahaVastu can give you a wealth and peaceful life. Follow the basic guidelines or vastu shastra tips to make you free from all kinds of worries and have a life full of happiness, success and lot of money.
Vastu tips for bedroom:
To have sweet dreams and tension-free sleep, you should take care of some points like your main bedroom should be in the Southwest corner and must be in square or rectangular shape for your prosperity.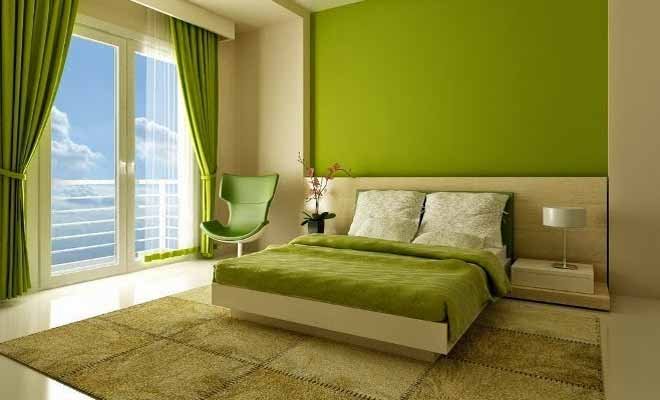 You must prefer to place your bed in South or west region and sleep with head in south or west direction and leg in North or East direction. Construct the windows in East or North part. Avoid placing aquariums and goddess photographs in your bedroom. The best colors for your bedroom are blue, green and off white. Don't place mirror opposite to your bed.
Vastu tips for placing a photo/scenery:
Village scenery can not only give you looks but also increase your money so place it in the west zone. To maintain a good relationship, you need to place your family photograph in the South-West direction.
For the good flow of money place, money plant in a blue vase can be kept in the North direction. Avoid using god picture just for decoration purpose; you can have a temple in the West corner. Feel the power of vastu with paintings here
Vastu Shasta tips for Living Room:
A living room is a place for all kind of entertainment with family and if it is situated in the north can give you wealth and health. For entrance prefer east or North as it brings you success. It's good if you construct windows in the east and north direction.  Place your TV in the South-East corner and telephone in East, South-East or North corner.
If you want to hang portraits, then hang them in The North-East wall. Place a fish aquarium in East, North and North-East direction. The family's head should face in North or east direction while seating. Paint walls with colors like blue, white, yellow or green.
Vastu Shasta tips for Happy Married Life:
To have a happy married life, place your bed in South-west, south or west direction. Enjoy your wedding moments by hanging your wedding click on the eastern wall. Things of distractions like laptops, iPods etc should be kept away from your room.
To enjoy your married life fully, make use of light colors and try to sleep with your head in the south direction. Avoid hanging pictures of god and goddess in your bedroom especially for first few months.
Vastu Shasta tips for Color Shades:
Avoid using dark colors. Colors affect your power of decision, your mood and give you a good health. You should follow the tips like for better concentration in studies use green color for children's room.
Drawing room can have yellow, green or blue color. In North, use blue, green and white colors while in south prefer Red and Green for your healthy life. Color your western zones by blue color and eastern zones by brown and white color. Check color combination for home as per vastu