A house is always prosperous only when its vastu and the things kept inside are good for it. There have been many things that are always said to be avoided if you want to keep prosperity in your house. There are many things such as painting, some kind of an ornament and some plants.
It is really good and appreciable to keep plants at your home, but then you need to be certain on whatever plants you are going to keep in your house. It is a well-known fact that all the plants are not good for your house. Some of them can really be disastrous and can bring bad luck to the house, posing a lot of problems to the people living inside. There are many indoor plants that can be helpful for you but listed below are some plants that should be avoided:
One of the most popular plants in the desert region has always been on cards for many people as they bring this plant home in order to make their house look beautiful but trust me if you are going to do this mistake then freeze right where you are because this is one of the worst plants that you should even think of keeping at your room. The thorns of cactus are made in such a way that it does not let even a bit of water out of its body. Moreover, the stem of the plant is designed to extract the moisture from the air as well. So, you know what problem is going to come if you bring it in your house.
You might have heard of this plant because there are many people who grow it in their backyard or the small garden of their house. This plant is also known as angel's wing and it is popular due to its attractive colors. As beautiful as it looks, the plant can be very dangerous for a human being as well as an animal. It is known to be very poisonous and if even a small part of this plant is ingested, it might lead to airway blockage, burning sensation, and even death in a few cases.
Every beautiful thing is not healthy for a human, so one should always be very careful about the things and same is the case with the lily plant. Although there are many species of this plant, but you never know which one do you have at home? According to many scientists, the flower and the plant both are very injurious for a cat. And when it comes to humans the wrong lily plant can cause regular headaches, blurred vision, upset stomach and many other problems as well. So, you should be very-very careful when buying this plant.
Even for good home plants you need to check the vaastu for money plantbut others such as Bonsai, there are many possibilities that you might find it the wrong decision for you to keep it in your house. According to studies, Bonsai is one of those plants that are going to bring bad luck in your house and if you keep it in the living room, you can also have financial crises. If at all you choose to keep it in the bedroom, you are surely going to get health issues very frequently. This is the reason as to why it is advised that you should not keep the Bonsai plant in your house.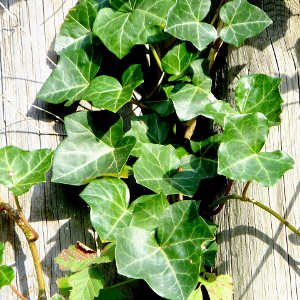 You might have seen this plant in many 5 and 7 star hotels right near or around the check-in counter. Yeah! You got it right, the lush and green carpet of a plant. That's exactly the English Ivy plant. You might have seen it climbing the wall or on the balcony of a room. It grows in bundle and people love to decorate their living room with this plant but this can turn out to be a mistake for you and your family members. If it gets in contact with the skin regularly, you might face a severe headache, vomiting, diarrhea. So, even before you think of keeping this plant at your home.
These are 5 plants that should not just be at the last of your list of keeping inside your house but they should also be eliminated from the list. If at all you want to keep your house and family in a good condition then is very wise in choosing the plants to keep at your home. If you do a good research, it is well and good, but if you are not a good researcher then there should always be someone who you consult before and after keeping a plant. So, that neither do you have to worry about the plant not the vaastu.