Introduction 
These days there are many options available to buy tiles. .it can sometimes be confusing to choose the best one out of all these. The perfect flooring should be done for your rooms. Sometimes it can be expensive, and you may find it stressful to choose from the options. 
The floor tiles of 600 x 600m are popularly referred to as 2×2 tiles. It is considered to be the ideal size for the floor tiles. These tiles are found in all the spaces because they are neither too big nor too small. These are useful for both residential and commercial purposes. 
Of these, the most popular is the vitrified tiles and forever ties because they are the most durable. 2 x 2 tiles are manufactured using vitrified, ceramic, and double-charged materials. 
Talking about the floor tiles, the 2×2 price per box is INR 55 per sq. foot and INR 327 per sq. foot. The cost per box is INR 470. However, the cost of the Kajaria Floor Tile, 2 x2 price per box is INR 600. Here are some options you can go for in 2×2 tiles. 
Marble 2×2 Floor Tiles
Marble tiles give a stunning look and are considered super posh and luxurious. These cost a fortune and have labor costs involved too. They can be used for flooring.
Granite 2×2 Floor Tiles
Granite tiles, too, count as one of the luxurious tiles for flooring. They are almost equally as expensive as marble tiles and look more or less the same. The cost will depend upon the rarity of the granite stone and labor charges.
Porcelain 2×2 Floor Tiles
These tiles provide sturdiness and are more durable than granite. The pricing of these tiles varies on their color, size, and usage. The best thing about them is that they are more affordable than natural stone tiles.
Ceramic 2×2 Floor Tiles
Ceramic tiles are available in a wide range. All varieties are based on their quality. The cheaper tiles are the ones of low quality, and the ones with better quality are dearer.
Vitrified 2×2 Floor Tiles
These tiles absorb much less than ceramic and terracotta tiles. They are the best for usually crowded areas and offer sturdiness too.
The prices of these tiles depend on their quality. These are mostly the same as porcelain or ceramic. Tiles which are scratch-resistant are expensive and are of better quality. 
Concrete 2×2 Floor Tiles
These tiles are quite durable and require no maintenance. It is suitable for outdoor flooring because they are of average quality.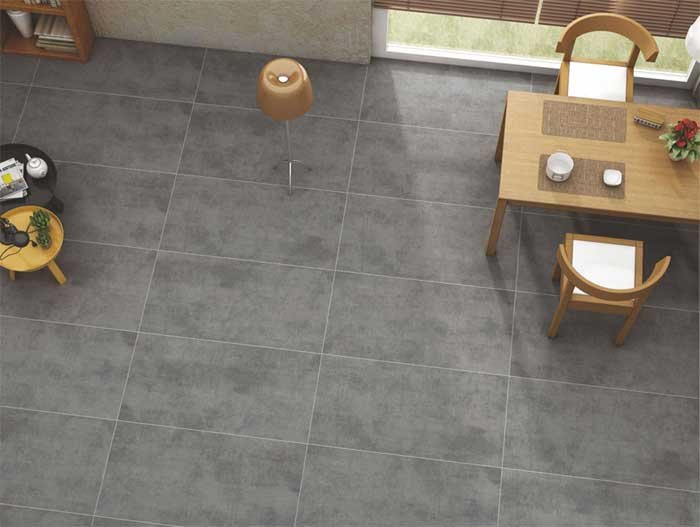 Mosaic 2×2 Floor Tiles
Mosaic tiles are generally made of cement mixed with glass., marble, or any other stone. They require on-site casting, so they are more expensive than concrete tiles for flooring.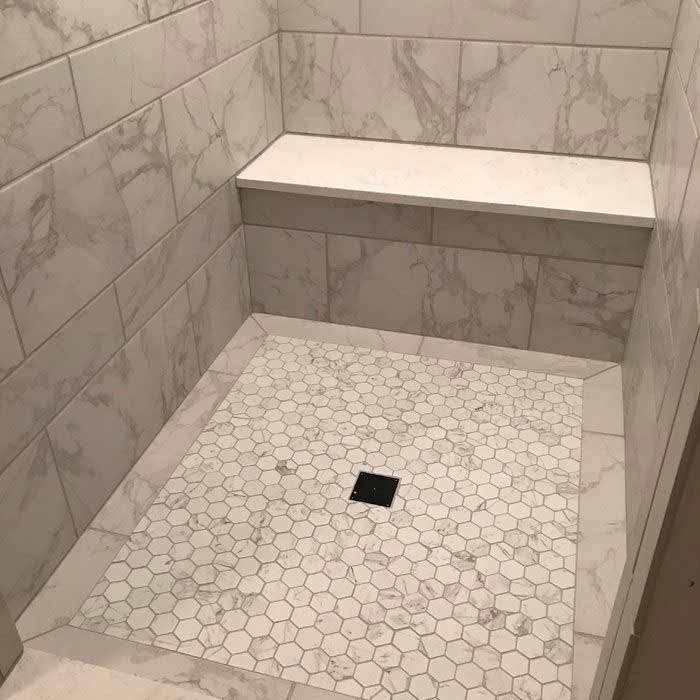 Stone Polymer Composite 2×2 Floor Tiles
This count as one of the modernist tiling solutions for floors. They are of good quality, cheaper, and have better features. They are composed of limestone and more poly which adds to their strength. They are not prone to chipping or breakage.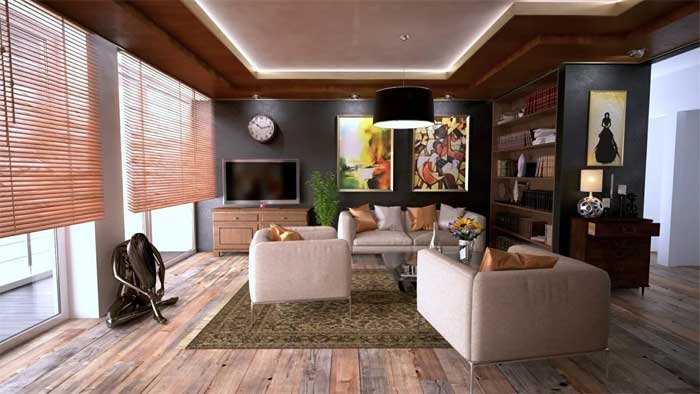 They are waterproof, flame-resistant, or scratch-resistant. Installations take less than a day, and you can also install these on existing floors. 
Bathroom tiles are quite versatile, but all of them are not waterproof. One of the crucial factors to consider is vitreousness, which is the ability of the tile to absorb water. These tiles work well in those spots which may be exposed to splashes. These are of different types, such as 
Cement Bathroom Tile
It is a cement-bodied tile with excellent durability. These can be cleaned easily with non-acidic products.
Ceramic Bathroom Tile
These are formed by mixing several clays pressed into shapes and given in a kiln at a high temperature. These can be cleaned easily, and you can mop or wipe them with a mild detergent diluted in water. 
Decorative Bathroom Tile
These tiles are decorated with images of birds, leaves, or stripes. You can take the manufacturer's help to know about its cleaning and maintenance. 
Waterman Tiles is one of the prominent tile manufacturing companies in India. It provides wall and floor tiles for residential as well as commercial spaces. It was established in 1995 and kept good quality and innovation as its driving force. They also offer a wide choice of tiles different in textures, designs, and sizes. 
Waterman Tiles sell these products: wall ti,les, floor and ceiling tiles, glossy tiles, DC and full body vitrified tiles Roccia and Parking Tiles, and PGVT-GVT tiles. 
Johnson Tiles has been manufacturing ceramic tiles since 1901. Britain-based based that makes sustainable ceramic porcelain tiles. They deal in interior designing for homes as well. 
Besides this, Johnson Tiles also offers a wide range of parking, staircase, high traffic, cool roof, tactiles, and many more.
Winding Up
To sum up, we can say that floor tiles are available in many ranges and styles, some of which have been mentioned above. Some of them have extra features like durability and glaze, which also adds to their cost. Others are cheaper and require lower maintenance. 
However, some of these are sturdy and can be installed in busy and crowded spots. The two leading companies, Waterman Tiles, and Johnson Tiles, will provide you with the tiles you need in good variety to choose from. So do thorough research before buying a suitable one.