Designer Glass Films For Office have become a crucial design trend for many good reasons. It offers many benefits for the interior designers and architects and also to the building owners. They not only enhance the aesthetic appeal of the office space but also maximize the privacy in your office. There are different ways to decorate or renovate your office space with the Glass Film Design For Office. With the designer opaque films for office, you can achieve the highest privacy in any space, while preventing the prey's eyes from peeping inside the room. There are also customized films available for office that come with the company's logo on it and this is one of the best ways to promote the business.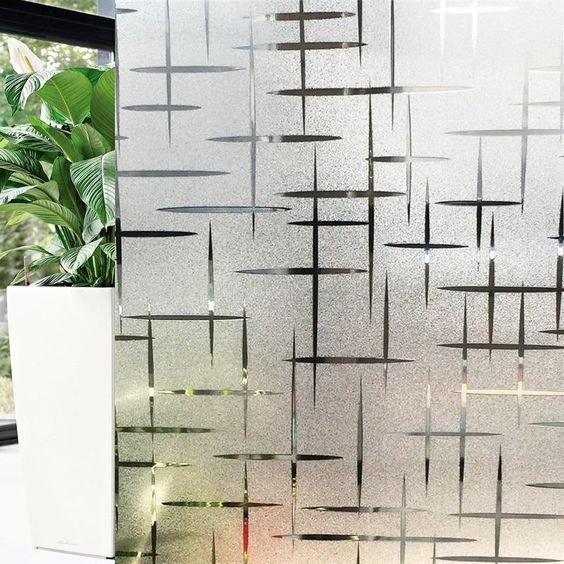 The decorative or designer films for office can be used as a piece of art and also as the wall treatment to add pattern, depth, warmth and more. So, if you are still confused about whether to not install the Glass Films for Office, then consider these below points carefully to make a wise and informed decision.
Glass Films For Office Comes In Different Style And Design Options
Customized office films are available in a variety of design options and you can choose the best suited Glass Film Designs for office to use it as:
Treatments for Glass
Treatments for Windows
Treatments for Walls
Treatments for other Surfaces and Spaces
These films for office can be customized according to the preferences of the business owner, architects, and interior designers and you can choose the films from varied color options, textures, and graphics to suit your needs and interior designing goals.
Rather than choosing it for the traditional wall treatments or uncoated window or door glass, you can also have fun with it and be a little creative with the Glass Films for Office. These films for office spaces can be selected to create different designs and also add dimension and personality to any office spaces.
Glass Films For Office Are Stylish And Affordable Options
With the designer Glass Films for Office, you can easily achieve the appearance of taste, elegance, and style in your office space. The interesting fact is that it allows you to have a luxury space and appearance at your office without burning a hole in your pocket as it is quite an affordable decorating option. Above all, the decorative Office Glass Film is highly durable and can be replaced or removed when not required. So, you have the option to change the design of the room frequently without hassles, worries and damaging or removing the glass itself.
Maximizes The Privacy Level At Office
The biggest advantage of installing Glass Films for Office today is the fact that it doubles the privacy level at any office space. It maximizes the privacy in any office space that has glass interior surfaces and that too without compromising on natural lighting and openness of the space. If the Glass Films for Office are installed professionally and strategically it can offer the required privacy in the spaces like conference rooms and other highly confidential rooms without compromising on lighting and openness. Based on the design goal of the office space, you can select the patterns, styles and level of opacity of the Glass Films for Office.
Conclusion!
All these factors are enough to help you make a wise decision. It might be clear now whether or not you must install the Glass Films for Office at your office space. The designer films are not only the cost effective and affordable decorative items to upgrade the office space, but it also offers many other benefits. You may check for Glass Film Design Online that suit your design goals and decorate the glass walls, windows and other surfaces to achieve a unique look and appearance. It also acts as art piece and also improvises the privacy level of any rooms with glass surfaces and walls. This never minimizes the natural lighting in the room or compromises its openness.
So, considering all these benefits it won't be exaggerated to state that Glass Films for Office are the best option for decorating the glass walls of your office and there is no negative reasons to avoid using it today. So, reach out to a reliable and trusted film provider online and get the quote today for free.