"Christmas time…Oh! Christmas Time…Always lives in our hearts and mind". This Christmas Carol is so true. We all love Christmas. Just like Christmas carols other things that are synonymous with Christmas are Christmas Cakes and puddings, reindeer, Santa Claus and but of course Christmas tree. Christmas decoration can never ever be complete without a well decorated Christmas tree. Thinking how can you decorate your Christmas tree in the best possible ways? Well! Here are some ideas that you can use:
Deck it up with Ribbons:
Who said that we can only use ribbons for decorating gift packs? You can actually use these ribbons to decorate Christmas tree. You can use different colors and combinations. Either use them in the form of cute bows or let them just flow freely. Either ways they look great.
Decorate it with flowers and leaves:
You can actually make use of artificial flowers and leaves to decorate Christmas tree. Flowers of different sizes and colors can be used for the purpose.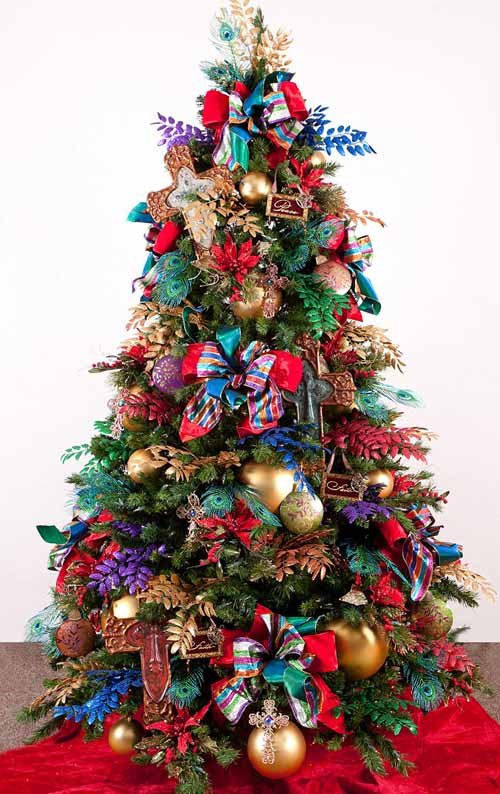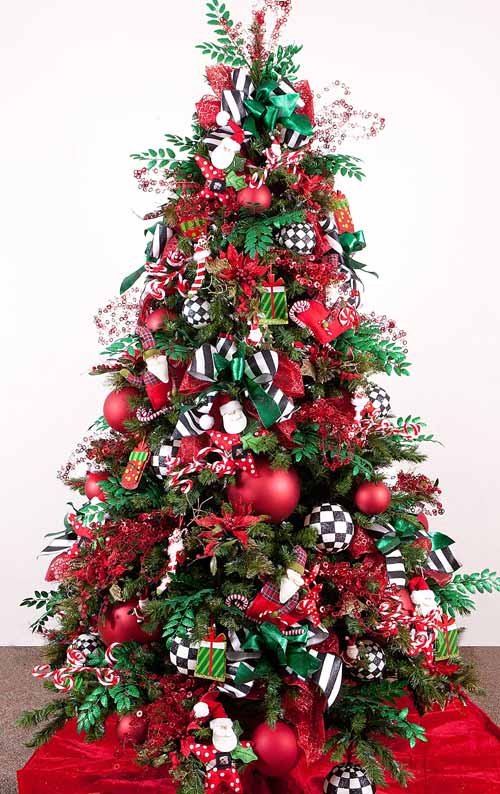 Time to use Used Bottles:
Surprised? Well don't be!  You can actually use bottles to not decorate but create a Christmas tree. Arrange similar bottles in layers to in the shape of a tree. Keep this arrangement of bottles below a spot light and just look at the beauty of this innovative Christmas tree at night.
Use balls and spherical accessories:
Spheres of all sizes and shapes are available in the market which you can hang on to your Christmas tree. Select some bright colored balls which will make it look attractive.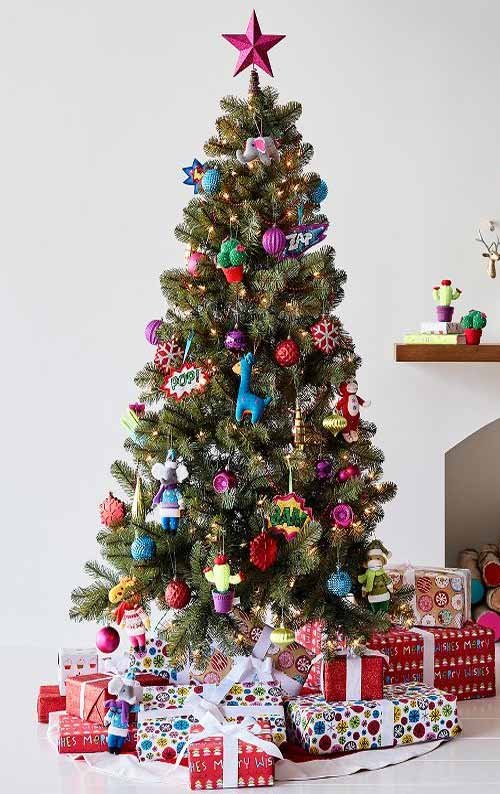 Use accessories of different shapes:
You can use accessories of different shapes like flowers, stars, bells, stars etc. You can actually make them at home with ease. Cut out the required shape on a card board and stick colorful or shining paper on the same and use these as accessories. Requires efforts but the final outcome is worth it.
Also read: Christmas decoration ideas for Office
Say it with Lights:
Cover your Christmas tree with colorful lights. Use different colored lights and cover the tree. Your tree with glow with happiness at night.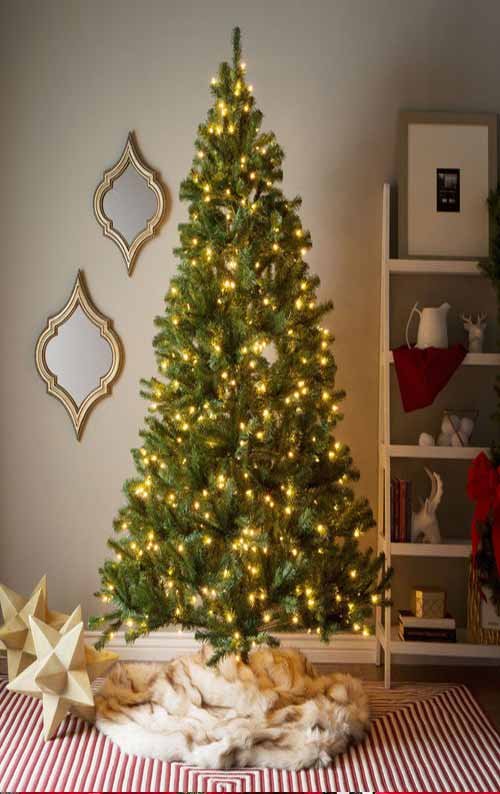 Use accessories symbolic of Christmas:
Use only accessories that are symbolic of Christmas. You can use small reindeers, stockings, Santa Claus, mistletoe etc.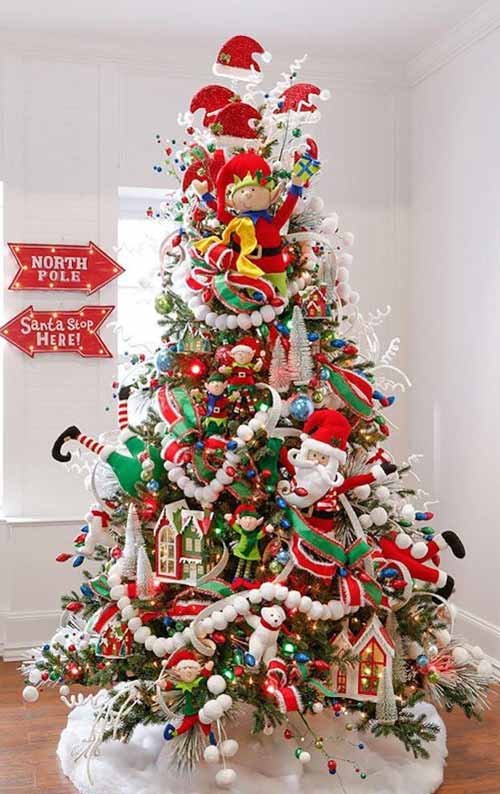 All in one:
You can use all the above ideas to decorate your Christmas tree. Use a few accessories and lights and even balloons and ribbons. But only make sure that you don't overdo it because you surely don't want your Christmas tree to look gaudy and loud in appearance.
So as you can see there are many ways in which you can decorate your Christmas tree and make it look the best in your neighborhood. Use a little imagination and innovation and give it your best shot. So here's wishing you a Merry Christmas and just enjoy the spirit of this festive season !