Winters are here and you might not have planned very well for it. But when it comes to enjoying the chilly breeze there are many different ways and one of them is enjoying it in your courtyard or in the balcony. Now for that, there are some chances that you might have to get some more furniture for improvising your balcony or simply invest in upgrading the old ones.
So, style the place according to your needs and here are some tips that can be really helpful for you while you are accessorizing your balcony.
Do Match the Size and Space of Your Place
Do you think that you need a few more yards in your house? But then there are a few ways by which you can do this. There is one more thing that you should be very careful about and that's the courtyard occupancy or the deck usage. If there is a courtyard you need to very wisely utilize it and maintain it.
There can be a few chairs and a table or just a swing or a rocking chair would also be very good. So, one thing that you should be knowing is what the best way to utilize it is. If you ask me for my winters, I would setup my grilling machine and enjoy a party with lots and lots of flesh and beer. You can also install a moving toiled but be careful about the vaastu for bathroom and toiletry.
There Should Definitely Be a Seating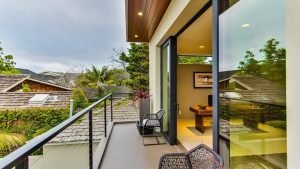 Even for winters, you might have a very curious heart that would ask you to sit in the pampering sunlight. Obviously, you will be getting a lot of vitamin D but then that not our point. You can put a few bean bags in your balcony or a few chairs would also work just fine. Or else design and style it the way you want.
Breathe in Some Light
You can just put up some pots and stuff in your balcony because it makes the place even better. And before you do that, there is a homework you would have to do which would include noticing the timing of the sunlight, like how long does your balcony receive the sunlight and then you should also know that which is the right position where you should keep those plants in the balcony?Because too much of direct sunlight will spoil it.
Cosiness is Another Factor That Should Be Very Well Seen
One thing should never be forgotten and that is the coziness, while you enjoy your time out in the balcony. Now a balcony is not as big as a courtyard and then it can be small and medium-sized as well. If you are making your balcony a place to stay then obviously you would have to make it a lot cozier than what your living room is. Get each and every furniture of such a fashion that it makes your place too good to resist.
Built the Place in Your Style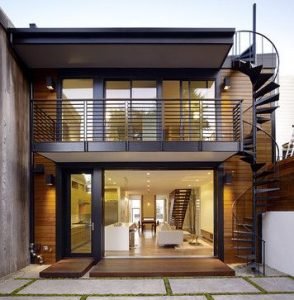 If you are renovating your house and planning to put a staircase right beside the balcony then do consult someone who could check the VaastuShastra of the staircase. Moreover, if you are renovating it, you have all the chance to do it in such a way that it should not look old-fashioned.
Install a Small Party Boomer
Yeah, you heard me right, there is always a time when you have the chance to throw a party for friends. So, if you are someone who sees himself in this category then this is your chance to make an impression. So for this, you can install a small party boomer where you can put a small BBQ griller. Meat and a tumbler of beer are best of pals at a party.
Now, these are a few tips that would definitely help you in making your balcony a lot happening and better place than it used to be. Now irrespective of the season you can enjoy your cup of coffee as well as a time of blast in the vicinity. So, hurry up and shape your balcony now.