Green plants are the major contributors to the greenery in a home or outside. We are always directed to the money plant about an indoor plant. It is also called Golden Pothos, Devils Ivy, and Devils Vine. It is a popular plant that serves many benefits, like cleaning the air around the home and creating a calm and soothing ambience. 
You can also grow it yourself in a pot or the soil. Do you know where the money plant got this unique name? It is because it has heart-shaped leaves that resemble coins. It is also considered a fortunate inducing plant, per Vsty and Feng Shui. It can increase the finances of the house.    
So by now, you must be sure that the money plant looks aesthetically pleasing and serves many benefits relating to health and the mind. We have covered some of these benefits in our blog, which might interest you if you want to bring or grow a money plant in your home. 
Benefits of a Money Plant 
Now we will in detail the money plant benefits.
It Cleans the air


Money plants add benefit to your home and promote a healthy lifestyle by removing all pollutants from inside the atmosphere of the house. These include benzene, carbon monoxide, formaldehyde, and xylene. It is said that the

money plant produces cleaner oxygen

and cleans its surrounding air. 

reduces anxiety and mental problems 


This part should be in your home now as it reduces stress in humans and invokes a sense of energy. It helps to resolve conflicts and anxiety and corrects sleeping patterns. 

anti-radiation qualities


Harmful radiations encompass us all the time, whether at home or in the office. Money plant reduces the radiation emitted by electronic gadgets like laptops, mobiles, and computers. In this way, it acts as n anti radiator. 

offers Health Wellness


Did you know that keeping a

money plant near your wifi router

can prevent illness in your children and also reduce diseases and heart problems in the elderly of the home? 

avoids marital problems 


According to Vastu and Feng Shui, money should be placed in the southeast direction. It should e placed indoors, keeping in mid-these directions. This helps to prevent illness at home and instils a healthy environment. It also reduces terrible luck ad promotes fortune and prosperity. The owners can say bye to financial problems and promote more beneficial marital relations. 

prosperity and good luck all the way 


The money plant has five leaves on each of its branches. All these elements can bring about prosperity to your home. 

keeps relationships strong in the home


We mentioned above that the

leaves of a money plant

are in the heart shape. So this brings laughter,r love, and happiness to the family. It also helps mend the broken relationships in the family and improves the existing bondings among the family members. 

positive vibes all over


The plant keeps all diseases away and ensures that your home is full of positivity. 

cleans the aquarium water 
You can also grow a money plant in water

 in the aquarium of the house. It clears the water from nitrates harmful to the fishes and other water animals like turtles living in the aquarium.

delivers from Sick Building Syndrome


Money plants neutralize the effect of

Sick Building Syndrome

because they can absorb the negativity around the house. 
Types of Money plants you can have in your home.
Epipremnum aureum, or the money plant, is said to bring blessings, good luck, and wealth to the members. This plant can be grown in jellies, water, or soil. Mainly it dwells in temperate areas. Although these plants can grow in many climates, their type will differ from environment to temperature. Let us see some of the different varieties of money plants below. 
The Golden money plant


it has bright leaves which have golden or yellow designs or patterns. You can use them to decorate your home and keep them on walls. You can also pot them and hang them from balconies or doors. They are low maintenance and can even stay green without light. 
The Split leaf Money Plant


this one is a

large leaf variety of the money plant

. It is a very tolerant plant that grows amidst many persecutions like drought and low sunlight. Its leaves are humongous in their structure. You should take care while going it as it is competitive in grabbing nutrients from other plants in the soil.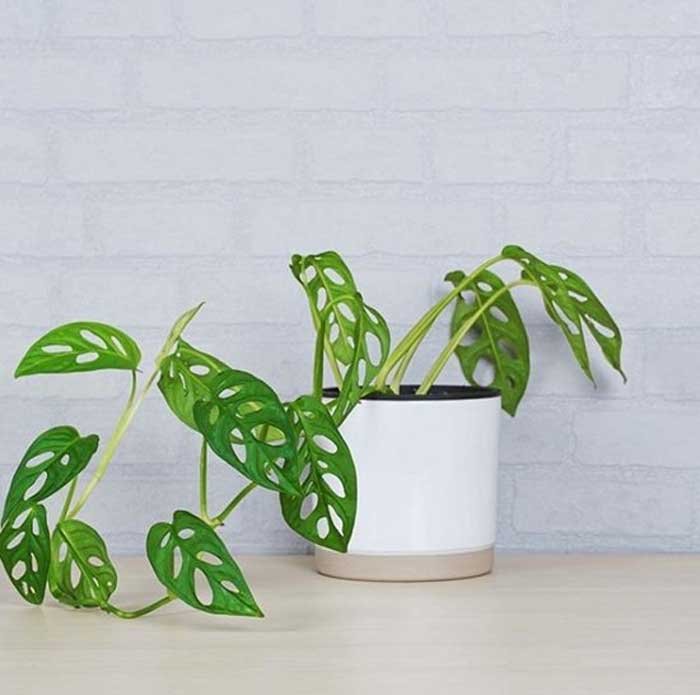 The Marble Queen type of Money Plant


It comes with gorgeous leaves of creamy white colour. These parts can be availed from nurseries near you.

Marble plant requires bright sunlight

, which retains beautiful colours all over. You can keep this plant in the direct sun for at least 4-6 hours daily. 
The Marble Prince Money Plant 


this plant has beautiful green and white coloured patterns, which differentiates it from other pants. This is an excellent choice if you want to keep it indoors as it has lovely designs that complement your interiors beautifully. 
The Silver Money Plant 


silver money plant is famous for its variety and beautiful foilage. They form exquisite

shimmery silver colour patterns

over the green leaves. You can grow them well in direct sunlight and indoors also. So you can place them near the windows in hanging pots as they look good and pleasing when coming down from containers.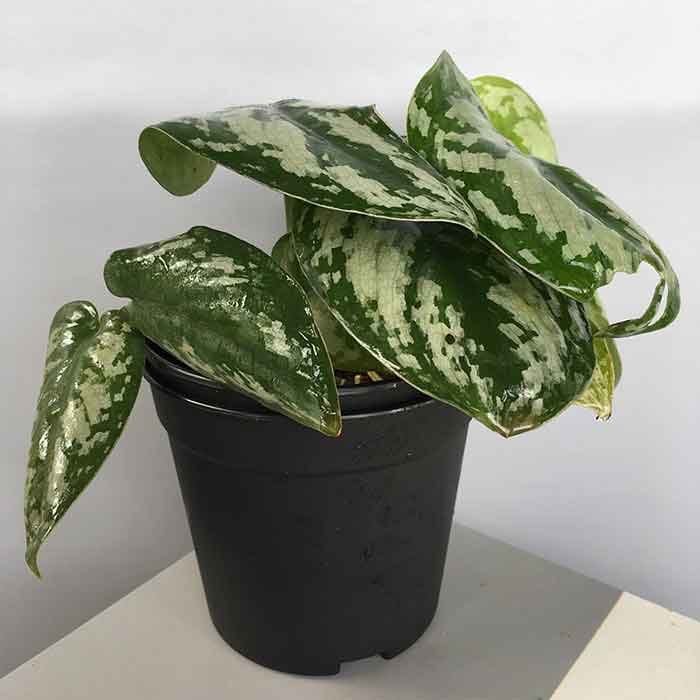 Conclusion 
We have given you a wholesome view of money plant essentials. These will help you bring this beneficial plant into your home soon. You can choose from a wide variety of money plants listed above, including the Neon Money plant, the Jade plant, the Swiss Cheese Money plant, and more. Besides all this, you can also bring an artificial money plant home if you do not want to grow one or do not have the time to fend for plants. So go through this blog to know about the different types to get the money you need now.